President Recep Tayyip Erdoğan 22 Jan. 2013: What kind of democracy is it? This democracy will be the instrument for the purpose - it should be opened to debate. Gore democracy can never be a goal to us. We will see democracy as a tool only when we deal with science.*


Cleric to testify after alleging 2,000 Salafist groups in Turkey are arming themselves
The İstanbul Chief Public Prosecutor's Office will hear the testimony of a cleric from a Sunni religious order after he claimed on a live broadcast that 2,000 Salafist organizations in Turkey are currently arming themselves, the Diken news website reported on Tuesday.






On Sept. 9 Ahmet Mahmut Ünlü, a popular pro-government preacher who goes by the name of Cübbeli Ahmet Hoca, appeared on a live broadcast hosted by journalist Ahmet Hakan on CNN Türk to answer questions on the current state of religious orders in Turkey.
Responding to a question on whether foreign powers are financing religious orders in the country, Ünlü said: "There are 2,000 [Salafist] associations. They are arming themselves now. This is a civil war in the making." On Saturday Merdan Yanardağ, a journalist from the Tele1 network, said on a broadcast he hosted that Ünlü told him he could give the names of 150 of the 2,000 associations he mentioned as arming themselves on CNN Türk to prosecutors in the event they ask him. Read the full article


Lieutenant hailed as hero for resisting 2016 coup bid arrested on coup charges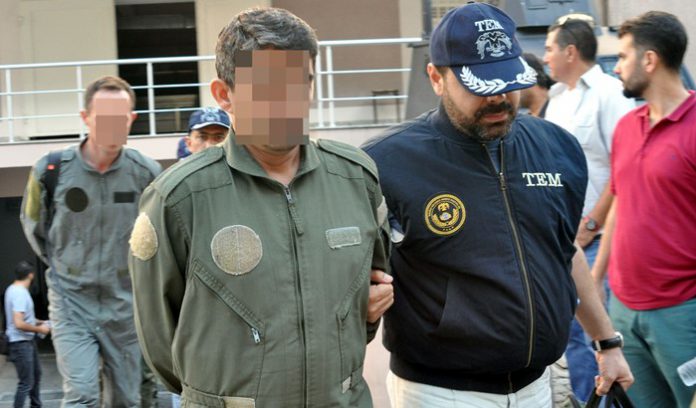 A Turkish lieutenant who had appeared as a key witness during trials concerning a failed coup in 2016 and hailed as a hero for his resistance to putschist officers has been detained and arrested on coup charges, the Cumhuriyet daily reported on Tuesday.
Onur Karan, a first lieutenant in the Turkish Armed Forces (TSK), had been testifying in trials involving the coup attempt, when rogue soldiers attempted a takeover of the country on July 15, 2016. Karan is also accused of membership in the Gülen movement, a religious group inspired by Muslim cleric Fethullah Gülen, which Ankara blames for orchestrating the abortive putsch.
According to the Cumhuriyet report, Karan denied the allegations and said he followed the orders of anti-coup superiors such as Col. Hançeri Sayat and Col. Erkan Olgay, who were both promoted to the rank of brigadier general for their "valor" during the failed coup.


Turkish businessman faces extradition from Panama to Turkey over alleged Gülen links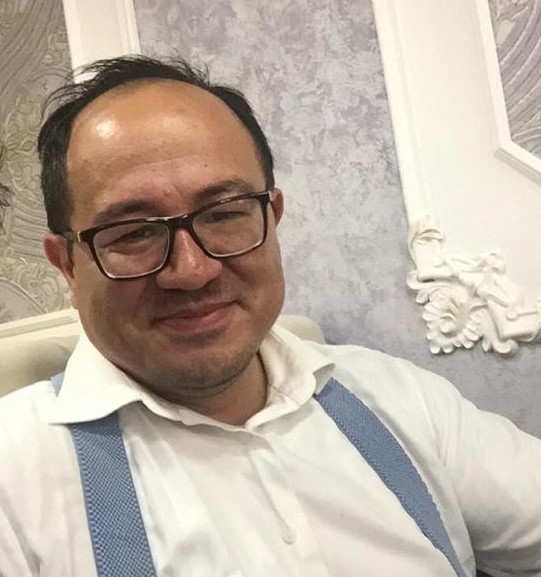 Muaz Türkyılmaz, a 47-year-old businessman and citizen of Turkey, was arrested in Panama two weeks ago because he was wanted on a Red Notice issued in Turkey.
Türkyılmaz is accused of membership in the Gülen movement, a religious group inspired by Muslim cleric Fethullah Gülen. Since Türkyılmaz's arrest, his family and human rights activists in Panama have been engaged in efforts to prevent his extradition to Turkey.
Usame Türkyılmaz, the brother of Muaz Türkyılmaz, who lives in Belgium, requested that Panamanian authorities not extradite his brother. He highlighted that his brother would be tortured and spend years in prison if he were to be returned to Turkey. Read the full article

Activist mother jailed for her remarks released after 2 months in prison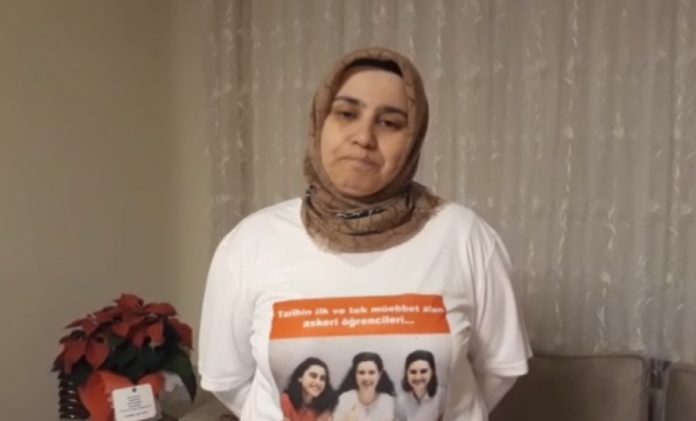 Melek Çetinkaya, a rights activist who had been arrested on terror charges over her remarks on a TV broadcast during which she refused to call Muslim cleric Fethullah Gülen a terrorist, was released on Monday after being held in isolation for two months.
Çetinkaya, the mother of a cadet who was jailed for life on coup charges, has been fighting for the release of cadets who claim they were unaware that a coup was underway as a putschist bid unfolded on July 15, 2016, when rogue soldiers failed in their attempt to take over the government after skirmishes with pro-government factions. Read the full article
Turkey less reliable for the West, still influenced by Muslim Brotherhood
Turkey's foreign policy continues to become less Western-oriented, while its ideological leanings continue to resemble Muslim Brotherhood's extremism, scholar Mordechai Kedar of the Bar-Ilan University wrote for Jerusalem Post on Tuesday. "It is becoming undeniably harder for (Turkish President Recep Tayyip Erdoğan) to hide behind his NATO membership as he draws a foreign policy that has inevitably become less Western-oriented and more EU- and US-hostile," Kedar said.
Turkey becoming a less reliable security partner for the West will have consequences on its relations and foreign policy, he added.
Turkey's choices include some who fight against the West, the scholar said, and it may be speculated that its abandoning of its support for ISIS happened "primarily because of the pressure exerted on it by Russia, the US and Europe, instead of an outright rejection of the ideology. To this day, Turkey is seen to be under the influence of the Muslim Brotherhood doctrine," he said.
94 former army officials with FETÖ links arrested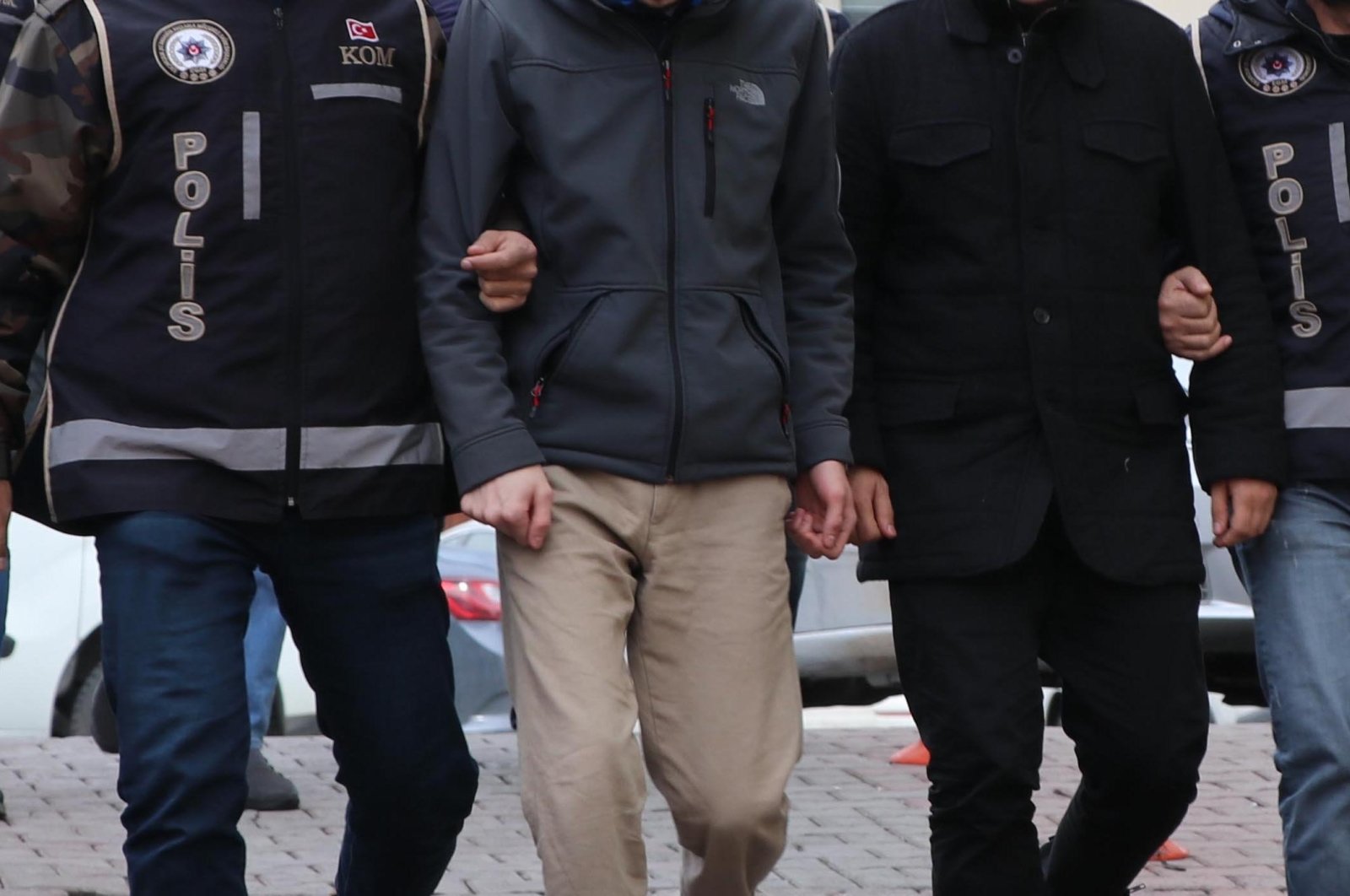 At least 94 former Turkish military personnel have been arrested for suspected links to the Gülen movement (FETÖ), according to a judicial source.
The suspects arrested were among the 131 former military officials detained in countrywide anti-terror operations carried out on Sept. 16, the source said, who wished to remain anonymous due to restrictions on speaking to the media.
According to the source, the arrested suspects included former army commanders, lieutenants, noncommissioned officers and sergeants. The operation was carried out after prosecutors in Istanbul issued the arrest warrants in a probe into FETÖ's infiltration into the Turkish Armed Forces (TSK).
Erdogan files complaint over Greek newspaper's insulting headline
Turkish President Recep Tayyip Erdogan has lodged a criminal complaint against four senior staff employed by a Greek newspaper about an insulting headline, according to Turkish media. The state-run Anadolu Agency reported that the president's lawyer, Huseyin Aydin, filed the complaint on Monday about the headline run in Dimokratia, a right-wing paper, on September 18.
The headline "Siktir Git Mr. Erdogan", which means "F*** off Mr. Erdogan" in Turkish, appeared next to a photo of the president, and included the English translation.
In the complaint submitted to the Ankara prosecutor's office, Aydin described as "suspects" the four people involved - Manolis Kotakis, the author of the article, editors Andreas Kapsampelis and Yorgos Giatroudakis, and editor-in-chief Dimitris Rizoulis.
Following the complaint, the prosecutors in the capital launched an investigation against the newspaper. "Considering the silence of the Greek public, it is understood that this moral collapse is not limited to marginal segments," the complaint said, according to Anadolu.
Turkey's Aktif Bank facilitated money transfers for Taliban, porn industry - report
FinCEN Files, a number of leaked classified documents from the U.S. Department of the Treasury, shed a light on Turkey's Aktif Bank central role in facilitating financial transactions deemed suspicious, Deutsche Welle said on Monday.
Aktif Bank, owned by Ahmet Çalık, a close business ally of President Recep Tayyip Erdoğan, is suspected of carrying out money laundering on grand scale "for a customer network that includes the scandal-ridden German financial service provider Wirecard and shady figures from the porn industry," DW said.
Turkish Energy Minister Berat Albayrak, Erdoğan's son-in-law, was CEO of Aktifbank's parent group, Çalık Holding, at the time when several "suspicious transactions" were made, it said.
FinCEN Files was leaked to BuzzFeed News and shared with the International Consortium of Investigative Journalists (ICIJ). The files from the Financial Crimes Enforcement Network (FinCEN), is a bureau of the U.S. Read the full article


EU sanctions Turkish company accused of breaking Libya embargo
The European Union imposed sanctions on Monday on a Turkish shipping company accused of breaking a U.N. arms embargo on Libya and whose vessel was involved in a naval incident between NATO members France and Turkey in June.
The asset freeze of Avrasya Shipping, which the EU said operates the Cirkin cargo ship accused of smuggling weapons to Libya, is likely to anger Ankara, which denies arms trafficking and said the ship was carrying humanitarian aid.
"The Cirkin has been linked to transports of military material to Libya in May and June 2020," said the EU's Official Journal, which published the sanctions.
The EU has a naval mission to uphold the United Nations Security Council embargo on Libya, which has been in turmoil since the 2011 fall of Muammar Gaddafi. In an incident in the eastern Mediterranean on June 10, a French frigate on a NATO mission tried to inspect the Cirkin cargo ship, according to the French armed forces ministry.
'Musician on Trial for 'Insulting the President'
The case against musician Ferhat Tunç on the charge of 'insulting the President' is held at Istanbul Büyükçekmece Penal Court of First Instance No 14 on September 15, 2020. The court issued a detention warrant for Ferhat Tunç and adjourned the trial to February 23, 2021.
Police Intervention to a Protest in Istanbul
The police prevented the protest of Istanbul Chamber of Medicine members who wanted to march from Istanbul Medicine Faculty Hospital to Haseki Training and Research Hospital, to demand an urgent act plan from the government against Covid-19; moral and
material support to health workers; Covid-19 to be accepted as an occupational disease for health workers and cancellation of Health Transformation Plan, on September 15, 2020. The police prevented the march on the grounds of Fatih Sub-Governorate's interdict as a part of precautions for Covid-19.
Social Security Institute refuses policewoman's martyrdom due to '15-minute' gap
Turkey's Social Security Institute (SGK) refused to declare a policewoman as a "martyr," who was killed in a traffic accident on the way to her workplace in the western province of İzmir in 2018, as she was not on duty at the time of her death with just "15 minutes difference."
"The accident happened at 18:45 on Nov. 18, 2018. Buket Keleş's shift was supposed to start at 19:00 and as she was not on duty, she is not a martyr," said the SGK officials, according to daily Hürriyet. Murat Keleş, the brother of Buket Keleş, started a campaign on change.org for his sister to be granted a martyr's status.
"My sister got off the bus and was going to cross the road to reach her workplace. She was not there for a friendly visit but to do her duty, SGK asks us now why she went 15 minutes earlier."
Turkish lira hits fresh record low but central bank to avoid rate hike
Turkey's central bank is poised to keep its benchmark interest rate unchanged this week even after the lira weakened to a fresh all-time low.
Economists say that pressure on the currency and the central bank's dwindling foreign currency reserves mean its dovish monetary policy stance, backed by the government, is unsustainable and it will be forced to raise rates more than previously expected in the remainder of the year.
The lira hit a record low of 7.59 per dollar on Monday, weakening 0.5 percent on the day and extending losses this year to 22 percent.
Read the full article
Erdoğan's son-in-law played critical role in Zarrab's sanctions scheme
Turkish President Recep Tayyip Erdoğan's son-in-law and the country's current Finance Minister Berat Albayrak has been accused of facilitating a U.S. sanctions-busting scheme for Iran led by Iranian-Turkish businessman Reza Zarrab.
Zarrab's former courier Adem Karahan told OCCRP and Courthouse News that he had been assured by his boss that Turkish authorities were in on the scheme and would not cause problems.
The scheme started in 2008, in the form of suitcases filled with gold acquired over illicit oil sales, helping Iran evade U.S. economic sanctions over its nuclear programme. At least 200 tons of gold was taken to Dubai, and currency to Iran, Russia and United Arab Emirates until 2013. The Turkish government was aware of the scheme from the beginning, Karahan said.
Read the full article

Turkey's president launches new unit to wage information warfare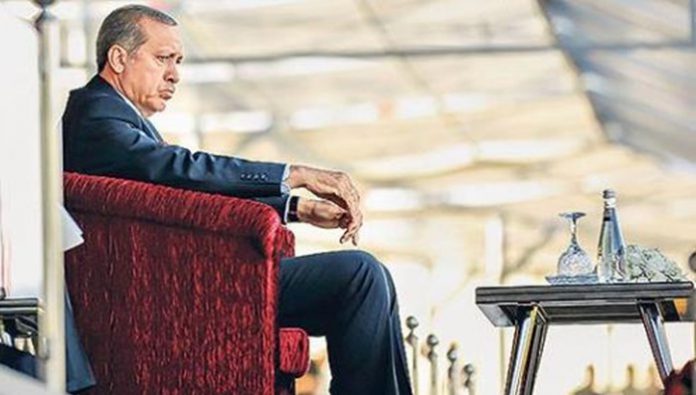 A new unit to counter "misinformation tactics waged against Turkey," in Turkish authorities' words, will work under Turkish President Recep Tayyip Erdoğan, the country's Official Gazette reported on Friday.
The government established the Strategic Communication and Crisis Management Department to counter "misinformation" that employs methods of "psychological warfare," according to the official information. The purpose of the new department was described as " taking under control any kind of manipulation and disinformation against Turkey."
One of the duties of the unit as defined in the presidential decree is "Countering  any kind of manipulation and disinformation against the Republic of Turkey by identifying psychological operations, propaganda, and misinformation."
Read the full article

*https://www.youtube.com/watch?v=qY52kEMQyBA
---