Ruling AKP mayor in northern Turkey threatens media over assets coverage
A ruling Justice and Development Party (AKP) mayor in the northern province of Zonguldak has threatened Turkish media over reports the official said provided misinformation on his assets, Cumhuriyet newspaper reported.
Ali Bektaş, the mayor of the town of Kozlu, dismissed recent media reports that he owned hotels in Turkey's southern tourism haven of Antalya province, saying "nobody would be safe on the streets" as he would go after outlets that covered the story.
A number of Turkish media outlets reported in April that Bektaş owned a string of hotels worth 40 million liras ($5.9 million), which he claimed to have purchased with his own savings.
Bektaş said he took the matter to court, but the case was dismissed by the prosecutor's office, citing press freedom. "Either the judiciary will do what is necessary or I will,'' Cumhuriyet quoted the AKP mayor as saying. "I will do unto everyone whatever is necessary. I am openly threatening (them).'' 
Over 4,000 military personnel expelled since Turkey's 2018 lifting of state of emergency
Turkey expelled over 4,00 military personnel from its army and stripped 531 retired soldiers of their ranks after the country's two-year state of emergency was lifted in 2018, state-run Anadolu news agency reported on Wednesday.
A total of 4,562 personnel have been expelled from the Turkish Armed Forces on the approval of the Defence Minister Hulusi Akar since the end of the state of emergency, which Turkey's government launched after the failed 2016 coup attemp, the agency said.
"As with all terrorist organisations, our fight against FETÖ continues with determination," Anadolu quoted Akar as saying, in reference to the Gülen movement. "We are working closely with judicial and intelligence agencies."
Turkish authorities have carried out a sustained crackdown on alleged followers of U.S.-based Muslim preacher Fethullah Gülen since Turkey's failed 2016 coup in July 2016. The Turkish government accuses the Gülen movement of staging the failed putsch, leading to the dismissal of over 19,000 military personnel, according to official records, over alleged ties with the organisation.
Read the full artile
Turkey free to "carry potatoes" with S-400 if it wants, says Russian ambassador
Moscow would not oppose a decision by Turkey to refrain from activating its Russian-made S-400 missile defence systems, said Russia's ambassador to Turkey.
Russia would not have any opposition to what Turkey did with the systems since Turkey is the "owner of the systems," Alexei Yerhov said in an interview with CNN Türk published on Wednesday.
"Let's say I'm a car distributer and you wanted to buy a vehicle from me. We got the money and sold the vehicle to you. This vehicle is yours. Whether you go to the beach, carry potatoes or install a machine gun on it, join a war, it's your natural right to keep it in the garage," Yerhov said.
Read the full article

Journalist Rojhat Doğru jailed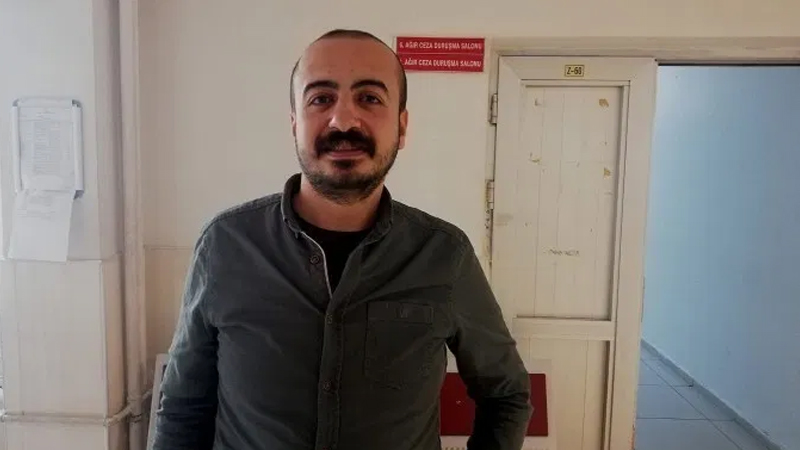 Journalist Rojhat Doğru was taken into custody on 22 May in Diyarbakır as part of a 2019 investigation against him conducted in Istanbul. Doğru was sent to the Diyarbakır Courthouse on 23 May, where a prosecutor referred him to court for imprisonment.

Doğru was subsequently jailed pending trial on the charge of "membership of a terrorist group." Doğru is accused because he had sent money to his friend who is in prison.



Cumhuriyet daily imposed 35-day public ad ban

The Press Advertising Agency (BİK) imposed a 35-day public ad ban on Cumhuriyet daily over a report published on 14 April 2020 and titled "Boğaz'da kaçak var" (Unlicenced [construction] on the Bosporus). According to BİK's decision, "the report did not reflect the truth," "didn't serve the public good" and the newspaper had "exceeded the limits of freedom of the press and freedom of expression."


BirGün daily imposed 7-day public ad ban 

BirGün daily was also imposed a public ad ban for seven days by the Press Advertising Agency (BİK). BİK gave the paper a two-day ban over a 10 September 2019 report titled "Kızılay holdingleşti" (Turkish Red Crescent turns into a corporation) and another five-day ban over a report published on 16 September 2019, about a public tender organized by the Turkish Red Crescent, won by a businessperson claimed to have ties with a religious cult.



Former CHP provincial exec jailed over social media post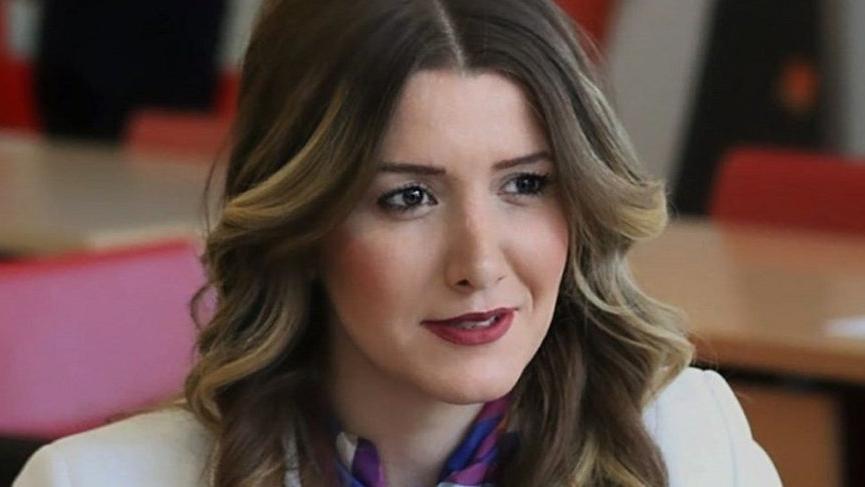 Banu Özdemir, a former executive from main opposition CHP's Izmir provincial branch, was jailed pending trial for sharing footage of the song "Bella Ciao" being broadcasted from several mosques in Izmir on 20 May.
The Izmir Chief Public Prosecutor's Office had announced the launch of an investigation against the unidentified perpetrators of the act. Özdemir, who was detained on the allegation of "insulting religious values," was jailed by a court on 22 May.


510 arrested in 65 days over social media posts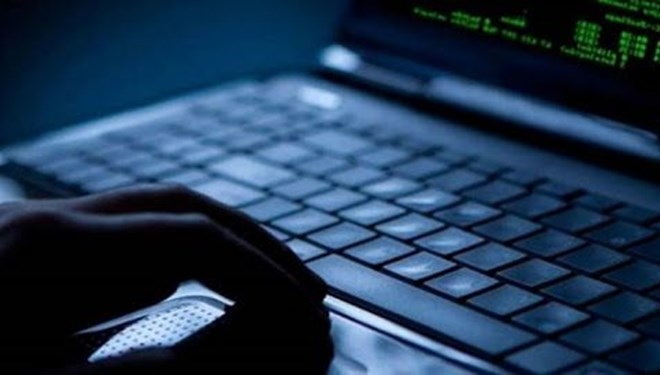 The Interior Ministry announced that a total of 510 individuals were arrested for "sharing unfounded and provocative coronavirus posts on social media" in the last 65 days.

In its announcement on 21 May on Twitter, the ministry said that "10,111 social media accounts were investigated and 1,105 suspects were determined, out of whom 510 were caught."
Turkish drilling licences map shows Cyprus surrounded
Turkey's Foreign Ministry has shared a map showing areas in which new applications for Turkish oil drilling licences have been made around the coast of Cyprus, Anadolu news agency said. 
Çağatay Erciyes, a senior Turkish foreign ministry official in charge of maritime and aviation boundary affairs, shared the map on Twitter and said that the United Nations had been informed of areas in the eastern Mediterranean included in the Turkish Petroleum Corporation's (TPAO)'s new applications for drilling licences. Read the full article
77 arrested in operations against FETÖ's network in Turkish military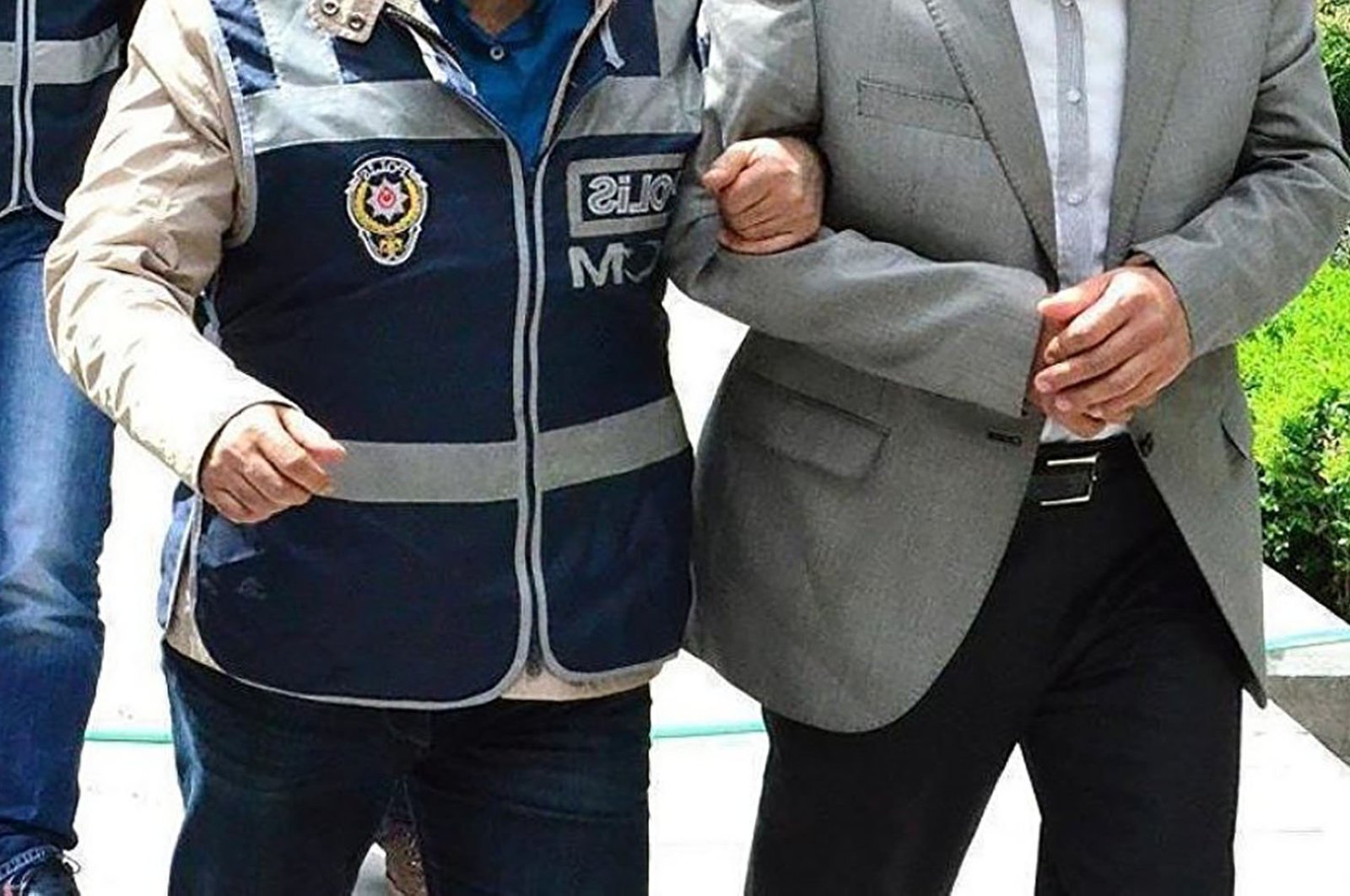 In the first major operation against the Gülenist Terror Group (FETÖ) in three months, authorities arrested 78 suspects on Tuesday. Police in 43 provinces launched operations to capture the suspects after prosecutors in Istanbul and the central province of Konya issued arrest warrants for 128 suspects.
Almost a daily occurrence before the COVID-19 pandemic made its foray into Turkey in March, operations against the group were scaled down during the outbreak. FETÖ is responsible for the July 15, 2016 coup attempt that killed 251 people and injured hundreds.
In Istanbul, the Chief Prosecutor's Office said operations were launched in 35 provinces for 118 suspects including 98 active-duty soldiers. Seventy-two suspects were captured while operations were underway to arrest others. All suspects are accused of being part of the terrorist group's secret network in the Turkish Armed Forces (TSK). Read the full article
Aide to commander of Turkey's Aegean Army arrested over links to FETÖ terrorists
An aide of the commander of Turkey's Aegean Army (Fourth Army) was arrested on Sunday. The major, identified only by his initials F.Ö., was arrested over links to the Gülenist Terror Group (FETÖ). He had earlier been detained in the western province of Izmir.
According to information provided by security sources, it was determined that F.Ö. was communicating with high-ranking members of the terrorist group via payphones. The investigation was coordinated by the Izmir Chief Public Prosecutor's Office and National Intelligence Organization (MIT).
F.Ö., who was actively serving under the leadership of Aegean Army Commander Lt. Gen. Ali Sivri, contacted FETÖ suspect L.Ç., who was charged with being a leader of an armed terrorist group.
Mixing genders in Turkish folklore dance is against Islam, Diyanet says
The participation of both men and women in the horon, a traditional Turkish folklore dance from Turkey's Black Sea region, is "against Islam", according to the Religious Affairs Directorate (Diyanet).
The book "Our Family Life", which was recently released by the state religious authority from its digital archive and written by Diyanet board member Prof. Dr. Ahmet Yaman, suggested that men and women should not hold hands during the horon and dancing together at weddings was against Islam, TV broadcaster Tele 1 reported on Thursday.
Other un-Islamic practices include the drinking of alcohol, unaffiliated men and women dancing together, wearing clothes not adopted by the religion, exhibiting non-Muslim cultures and practices and avoiding armed protests, Diyanet spokesman Ali Ekber Ertürk said, citing the book.
Read the full article
Photos of mistreatment by Turkish police leaked to social media
Emre Soylu, adviser to Nationalist Movement Party (MHP) deputy Olcay Kılavuz, on Sunday posted to his twitter account photographs showing a man being tortured in a police station in the southeastern Diyarbakır province.
"The traitor dog who martyred our valiant police officer is in the loving arms of security forces," Soylu said in a since deleted tweet.
First one of the two photographs Soylu shared showed a man, identified by the initials M.E.C., in a police van, hands cuffed behind his back, as he was detained over the killing of one police officer a day before. In the second photograph, M.E.C. is seen stripped naked on the floor, with a foot on his back and three onlookers present in the room.
Read the full article
The long and winding road to a Kurdish Duolingo course
Concerned that an increasing number of Kurds in Turkey cannot speak their native language or have difficulties with their reading and writing, nine members of the sizeable Kurdish community on Twitter came together to take matters into their own hands, and to push for a Kurdish course on the language learning app Duolingo.
"We believe that language is important in every aspect of our lives, because it allows people to communicate in a manner that enables the sharing of common ideas," volunteers Servan Amed and Îsheq Hemrînî, who also run the initiative's twitter account, told Ahval. "Kurds, the largest minority in Turkey, cannot receive education in their own language."
Schools in Turkey must provide education in the country's official language, Turkish, with an exception made for minorities recognised in the Treaty of Lausanne, which fixed most of the borders of modern Turkey and guaranteed the rights of religious minorities in Turkey and Greece, but failed to mention Kurds.
Read the full article
Imprisoned Turkish-Azeri businessman's Palmali goes bankrupt
An Istanbul-based shipping conglomerate owned by Mübariz Mansimov, an Azeri-Turkish billionaire imprisoned over links to a religious group accused of carrying out the 2016 coup attempt, filed for bankruptcy, Hürriyet reported on Monday.
Palmali Shipping was a major supplier of oil products until it was accused of violating sanctions on Iran and Syria by U.S. authorities. Mansimov, once known for his ties to Turkish President Recep Tayyip Erdoğan and U.S. President Donald Trump, has been in jail since March 2019 over links to the Gülen movement, which Turkey blames for masterminding the failed putsch. 
Mansimov reportedly gifted Erdoğan's family $25 million oil tanker under a secretive offshore arrangement, according to the Black Sea website. The Azeri businessman was the first customer of Trump Towers in Istanbul, buying eight apartments, including the penthouse, the Intercept reported.
Read the full article

---