The New Turkey

Philips helped US spy on Turkey, ex-employee says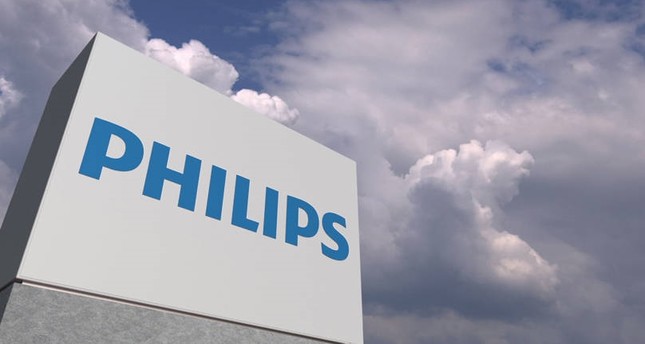 Dutch electronics giant Philips has repeatedly weakened the encryption standard of devices that were intended to communicate securely and the watered-down equipment was provided to Turkey, an ex-employee of the company told the Dutch broadcaster Vpro Sunday. Speaking to Vpro's Argos program, top cryptographer Cees Jansen said Philips weakened its Aroflex device, a telex intended for secret communication between NATO allies.
The Turkish government was so satisfied with the device it wanted to order additional units for communication between their embassies and internal communication for the military. The Americans, however, wanted to provide a watered-down version so that they could gain access to Turkish communication. But Germany refused to cooperate, according to Jensen.
Philips, together with Siemens, already produced a less sophisticated version of the Aroflex for the civilian market. The term "Beroflex" was used internally for this, Jansen added. "That was on some internal documents, but it was not generally known," he said. Because the Turkish government was already familiar with the Aroflex, the Turkish intelligence service would realize if a Beroflex was delivered. "So I was confronted with the request to make an Aroflex, which looked like an Aroflex but was actually a Beroflex," he stated.
According to the ex-employee, the CIA facilitated and booked the meeting rooms to discuss the plan, like the one at the Holiday Inn Hotel in Netherlands' Eindhoven. NSA employees also attended these meetings. "They were executively cryptographers," he said. "At that time I looked at it differently than now," Jansen said. "I did what the boss asked me and made what needed to be made."
"Because it has been so long ago, we have checked with the company archive. However, our archivists have not been able to find information on this issue," a spokesperson for Philips said.
----------------------------------------

Turkey's officials hold meeting to reverse brain drain
Turkey's high advisory board chaired by President Recep Tayyip Erdogan held a meeting on Monday in capital Ankara on reversing the brain drain to Turkey from all over the world.
Communications Director Fahrettin Altun said in a statement that the steps to be taken to encourage reverse brain drain were discussed in the meeting.
A discussion was also held to keep trained scientists within Turkey and also bring back those who went abroad, Altun stressed. Possible contributions of private as well as public sector were also discussed in the meeting, he added.
------------------------------------------
Reporter faces probe over story on minister buying land near Kanal İstanbul route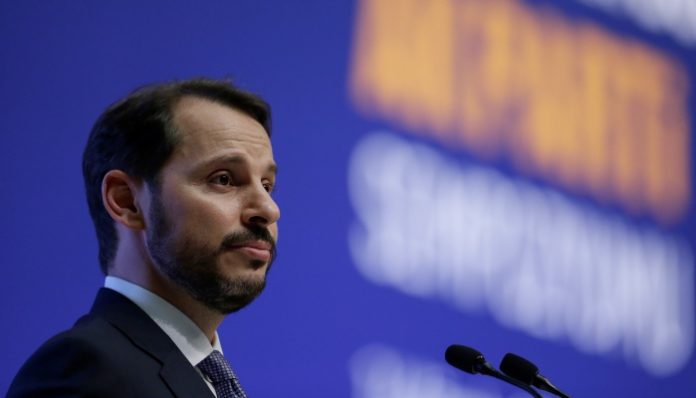 Turkish prosecutors have launched an investigation into a reporter from the Cumhuriyet daily due to a report she wrote last month about Turkish Finance Minister Berat Albayrak buying land around the route of the Kanal İstanbul project, the Cumhuriyet daily reported. On Jan. 22 Cumhuriyet ran a report by Hazal Ocak, claiming that Albrayrak, who is also the son-in-law of Turkish President Recep Tayyip Erdoğan, bought 3.2 acres of land around the route of Kanal İstanbul, an artificial waterway the Justice and Development Party (AKP) plans to have constructed in İstanbul.
An investigation has been launched into Ocak on allegations of insulting a public official. Access to the online version of the article as well as to a cartoon about it from the satirical magazine Leman was blocked by an İstanbul court at Albayrak's request.
Kanal İstanbul, which Erdoğan dubbed his "crazy project," will bisect the European side of İstanbul to connect the Black Sea to the Marmara and Mediterranean seas. It is scheduled to be completed by 2023; however, there is widespread public opposition to its construction due to environmental and financial concerns. According to Cumhuriyet, Albayrak purchased the land in the Arnavutköy neighborhood of İstanbul in 2012, one year after Erdoğan announced his plans for construction of the channel.
Following Cumhuriyet's report, Albayrak's lawyer Ahmet Özel issued a statement and accused the daily of directing baseless accusations at the minister. The lawyer said Albayrak's father, Sadık, bought real estate in the same area in 2003, and when the land next to his father's went on the market in 2012, Berat Albayrak wanted to purchase it to prevent another person from owning land adjacent to his father's parcel.
------------------------------------------

Erdoğan aide faces probe due to alleged role in release of drug lord from jail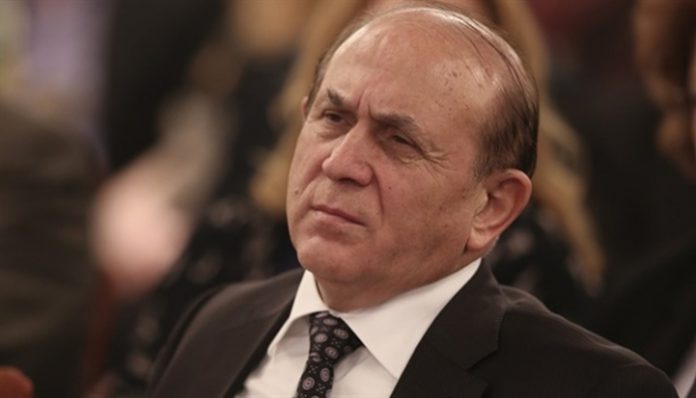 The chief public prosecutor's office in İstanbul has launched an investigation into Burhan Kuzu, a chief advisor to Turkish President Recep Tayyip Erdoğan, due to his alleged role in the release of an Iranian drug lord from pre-trial detention in Turkey in 2018, according to Turkish media reports.
Kuzu allegedly pressured a judge to have drug lord Naci Sherifi Zindashti released from jail pending trial.
The notorious drug lord was first arrested in September 2007 following a police operation in the Büyükçekmece district of İstanbul. Seventy-five kilograms of heroin were seized by the police during the operation, which led to Zindashti's arrest. The drug lord was released in 2010.
Zindashti was arrested again in April 2018 along with six of his gang members due to his alleged involvement in 10 murders. He was released pending trial in October 2018 in a development that came as a surprise to many. He subsequently left Turkey.
Turkey's Board of Judges and Prosecutors (HSK) launched an investigation into the release of Zindashti, and prosecutor Ercan Devrim, who testified to the prosecutors as part of the investigation, said İstanbul judge Cevdet Özcan, who released Zindashti, told him that he received constant calls from Kuzu in Ankara, asking him to ensure the release of the drug lord.

----------------------------------------

2 million Turks applied for unemployment benefits in 2019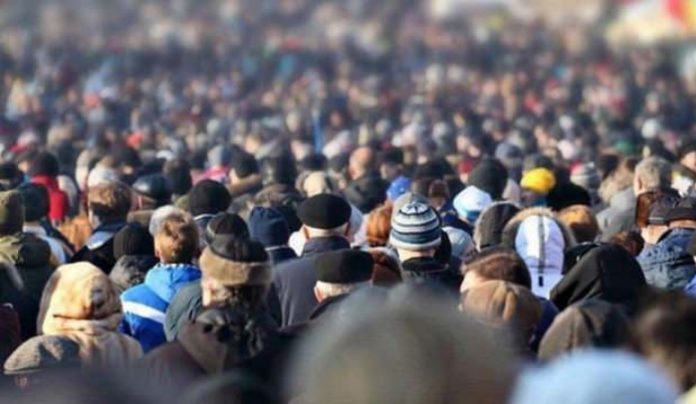 A total of 1,955,000 people in Turkey applied for unemployment benefits in 2019, according to data from the Turkish Employment Agency (İŞKUR), the Cumhuriyet daily reported.
The year 2019 saw a 19.8 percent increase in the number of people applying for unemployment when compared to 2018.
Yet only 1,013,056 of the people who applied for benefits were approved for the monthly payments. The other applications were turned down on the grounds that they did not meet the required criteria such as having worked for at least 120 days before dismissal or having paid unemployment premiums for at least 600 days over the past three years.
In the meantime, TL 131 billion has accumulated in the Unemployment Benefits Fund, of which only TL 10 billion has been paid out in benefits.

Erdoğan, Kılıçdaroğlu file lawsuits against each other as Gülen row escalates
The leader of Turkey's main opposition Republican People's Party (CHP) has filed a counter lawsuit against President Recep Tayyip Erdoğan in an ongoing row over the political wing of  a religious group accused by Ankara of orchestrating the July 2016 coup attempt. Kemal Kılıçdaroğlu's lawsuit against the Turkish president demanding 5 kuruş (0,083 cents)  as compensation follows a lawsuit filed by Erdoğan against Kılıçdaroğlu on February 13 for 500,000 lira ($ 82,666), Birgün newspaper reported. 
The CHP leader in a statement earlier this month had accused the Turkish president of handing the state to the Gülen movement, a group led by U.S.-based Turkish cleric Fethullah Gülen, which Ankara maintains was behind the failed putsch and a long-running scheme to overthrow Turkish President Recep Tayyip Erdoğan by infiltrating Turkish institutions, particularly the military, police, and judiciary. Erdoğan clapped back at Kılıçdaroğlu, saying the CHP leader himself formed the political leg of the outlawed organisation. 
Over 77,000 people accused of links to the Gülen movement have been arrested and another 150,000 public employees suspended or sacked as part of a world-wide crackdown on the group by the Turkish government following the failed putsch.
The Turkish government has previously denied the existence of a political wing of the group in its fold, saying Gülenists, former allies of the ruling AKP, had been purged from their ranks.
----------------------------------------

Broken Gülen movement faces existential crisis
Turkish preacher Fethullah Gülen lost control of his global Islamic network years ago, leading to major missteps that have left the movement in an existential crisis while its guiding light has taken a hands-off approach from his remote compound in Pennsylvania.
When the Justice and Development Party (AKP) came to power in Turkey in 2002, its leader Recep Tayyip Erdoğan was allied with Gülen and his movement, which was then able to move thousands of its members into influential positions in the police, judiciary, military and civil service. 
The AKP and Gülenists joined forces to subdue the Turkish military in two long-running, widely questioned coup-plot trials, "Ergenekon" and "Sledgehammer", which put hundreds of mainly secularist military officers in prison, along with several prominent journalists.
"Gülen actually lost control, and I think partly that's why he's trying to change things now, because he has seen what could happen," Ismail Sezgin, director of the London-based Centre for Hizmet Studies (some members call the movement "Hizmet," meaning "service"), told Ahval in a podcast. 
Read the full article


"special security zones"

35 areas in the districts of Merkez, Solhan, Karlıova, Genç, Yayladere, Yedisu, Kiğı and Adaklı in Bingöl and and 15 areas in the districts of Merkez, Cizre, Silopi, Uludere, Güçlükonak and Beytüşşebap in Van were declared as "special security zones" between January 1-15 and January 31-February 14; five areas in the districts of Merkez, Çukurca, Şemdinli, Yüksekova and Derecik were declared as such from January 12 to February 10.

--------------------------------------
Arrests over social media messages:

In January, at least one journalist was arrested (Cevdet Akgün from a local newspaper in Zonguldak was arrested for 4 days). Two journalists were released. At least seven journalists and press workers were sentenced to prison an/or judicial fines over their journalistic activities (Ahmet Altan-Prison sentence upheld, Osman Akın-Two separate prison sentences). One journalist was also put on trial over his/her journalistic activities, one journalist was acquitted, lawsuits against three journalists were dropped.
Last month, at least 18 people were taken into custody, at least one person was arrested and at least three people were sentenced to prison/fines due to their social media messages. An investigation was launched against at least 67 people over their social media posts about earthquakes.
In January 2020, hundreds of people from political parties, municipalities, unions and associations were taken into custody, several people were arrested. In operations against the Peoples' Democratic Party (HDP), at least five co-mayors (Mardin Kızıltepe District Co-Mayor Zeyni İpek) and municipal council members were detained. At least two co-mayors and municipal council members were arrested. At least two co-mayors (Mardin-Savur Mehmet Aydın Alökmen, Şırnak-Kumçatı Mehmet Demir) were sentenced to prison. One MP (Çağlar Demirel) was sentenced to prison.
----------------------------------------

HDP MP Under 'Terror' Investigation After Tweeting Footage of 'Car Following Him'

Peoples' Democratic Party (HDP) Van MP Murat Sarısaç has alleged that a car without a license plate has been following him for several days in the Kurdish-majority easter province. In a tweet on Friday (February 14), he said, "The car without a license plate that has been following me for several days was waiting in the yard of the housing estate where I reside."
The people stopped Sarısaç's car and detained Yunus Durdu, an HDP party assembly member on the same day. The state-run Anadolu Agency (AA) reported the detention as "PKK [Kurdistan Workers' Party] terrorist found in HDP deputy's home." However, Sarısaç says in the footage he shared on Twitter that the people in the car did not show identity cards. The footage shows the car has a license plate though.
After the detention of Durdu, a separate investigation has been launched against Sarısaç for "aiding and abetting a terrorist organization," "violating Article 6 of the Anti-Terror Law," and "openly insulting a public official because of his/her duty." Sarısaç told Euronews Turkish that he is under investigation for "aiding his party."
-----------------------------------------

Turkey banks resist fee cuts seen as key to lending boost
Turkish banks are resisting cuts in fees that the government hopes will boost the economy through increased lending and lower costs to businesses. Senior managers of several banks met with Hüseyin Aydın, the head of the Banks Association of Turkey (TBB), late on Monday to ask him to relay their concerns to the government, Bloomberg said on Wednesday citing people with direct knowledge of the matter. Aydın is also the CEO of Ziraat Bank, Turkey's biggest state-run bank.
Bankers say the steps to eliminate many fees and reduce others, coupled with a ban on private banks from collecting taxes, will reduce revenue and ultimately hit profit, the people said, according to Bloomberg. Turkey is seeking to increase lending to the economy to help meet a goal for economic growth of 5 percent this year. Loans are growing apace after the central bank slashed interest rates to below annual inflation and the government ordered state-run banks to lower borrowing costs.
Banks are also concerned about a draft law that will stiffen punishments for insider trading and market manipulation, Bloomberg said. The draft measure was handed to parliament by the government on Feb. 6 without consulting industry officials, it said.

------------------------------------

Dozens of opposition, independent mayors set to join Turkey's ruling AKP
A total of 70 Turkish mayors from opposition parties and independents are set to join the Justice and Development Party (AKP) after having applied to join the ranks of the Islamist ruling party, Sabah newspaper reported on Saturday.
The district and city mayors, who represent around 2.5 million citizens, will receive their party badges in upcoming parliamentary group meetings, it said.
President Recep Tayyip Erdoğan's AKP has rolled up its sleeves to recruit into its fold some 100 mayors and district mayors from opposition parties as the party, which has ruled Turkey for 17 years, has been faced with a wave of defections since its weak showing in the March local elections, where the party suffered its greatest loss since coming into power by losing five of the country's most populous provinces.
The number of AKP members has decreased from 9.7 million to 9.1 million between September to October of last year with over 900,000 memberships being cancelled since August 2018, according to official figures.
------------------------------------------

Over 1,000 Gezi protestors sign petition calling for acquittal of defendants in trial
A total of 1,376 participants in the 2013 Gezi Park protest have a signed a petition calling for acquittal of defendants in the case, ahead of Tuesday's final hearing in the case, during which an Istanbul court will deliver its verdict. The protests signified the aspirations and the demands of Turkish society and these cannot be placed on trial, news site T24 quoted the petition as saying.
The petition arrives days before the final hearing of the Gezi Park protest trial in which 16 suspects, including activists, lawyers, journalists and actors, are facing a total of 47,520 years in prison on charges of attempting to violently overthrow the government by organising the protests.
The Gezi Park protests started as a small sit-in against the proposed destruction of one of Istanbul's few remaining green spaces to make way for a shopping mall, but mushroomed into the biggest anti-government protests since Turkey's ruling Justice and Development Party (AKP) came to power in 2002. Police waded in with batons and tear-gas to break up the demonstration; eleven people were killed and more than 8,000 injured in the ensuing violence.
Read the full article
-----------------------------------

Turkey to help Pakistan stay off terrorism financing blacklist
Turkish President Tayyip Erdogan on Friday said he would help Pakistan stay off a terrorism financing blacklist at a meeting of a global finance watchdog, a move he suggested would counter "political pressure" from Islamabad's critics.
The Financial Action Task Force (FATF), which tackles money laundering, told Islamabad late last year that it could face blacklisting if it continued to apply inadequate controls over terrorism financing.
The FATF is meeting next week in France, and support from Turkey and longtime allies like China, Malaysia and Saudi Arabia could help Pakistan remain off the blacklist. A minimum of three votes are required for any country to escape the blacklisting.
If it joined the blacklist alongside Iran and North Korea, Islamabad would face sanctions and economic setbacks at a time when its economy is struggling with a balance of payment crisis. "We will be supporting Pakistan at the Financial Action Task Force meetings, where Pakistan is subject to political pressure," Erdogan told Pakistan's parliament a day after he arrived in Islamabad.
Read the full article
--------------------------------------

Turkey's Botaş facing financial pressure over 'take-or-pay' deals with Russia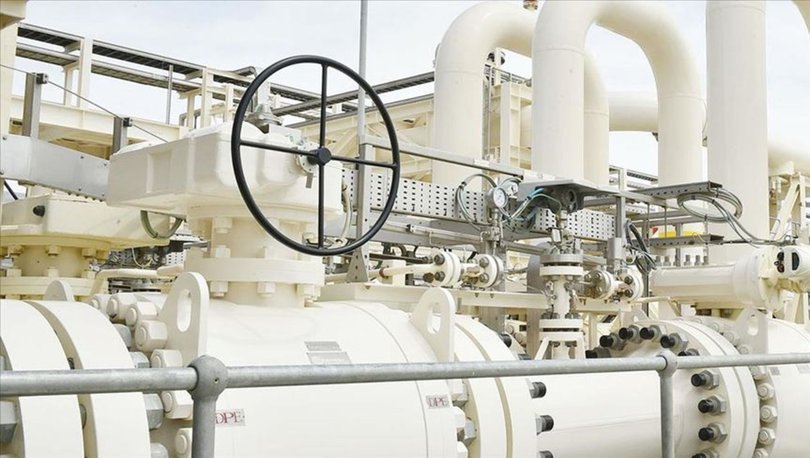 Turkey's national gas company Botaş has been facing problems in payments for "take-or-pay" contracts made with Russia, as natural gas consumption in the country has declined significantly due to an economic downturn, Habertürk reported Friday.
Estimates showed private companies in Turkey currently owed Russia for 6.5 billion cubic meters of gas under the "take-or-pay" principle with Botaş also facing problems in making payments to Russia for contracted amounts, Habertürk said. The data compiled by Habertürk shows that natural gas imports of Turkey fell by 11 percent in 2019 compared to the previous year. 
Russia's gas giant Gazprom announced on Friday that gas supplies to Turkey declined by 35.3 percent to 15.51 billion cubic metres last yearTurkey's 275 natural gas power plants that can supply 57 percent of the total domestic electricity consumption have either significantly cut or totally ended production due to decreases in electricity consumption. 
Meanwhile, natural gas consumption in residences has also dropped as Turkish people try to stay afloat in a period of economic hardship. 
---