The New Turkey

Turkey replaces Kurdish mayors amid crackdown on criticism of Syria offensive
Turkey replaced the mayors of a Kurdish-majority town in its Southeast with a state official, the Kurdish Peoples' Democratic Party (HDP) said, amid a crackdown at home on criticism of Ankara's offensive in Syria, Reuters reported.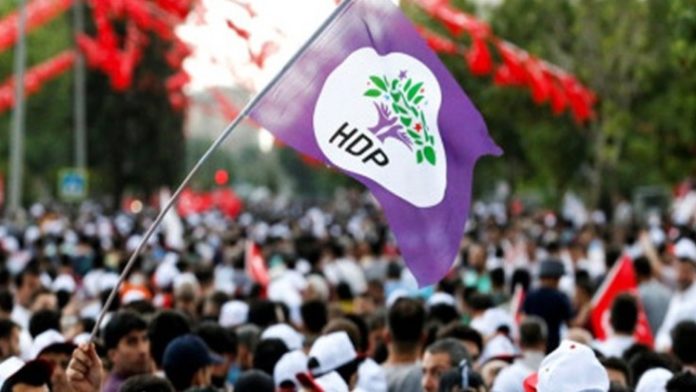 The HDP said five of its co-mayors in the southeastern Kurdish-majority towns of Hakkari, Yüksekova and Nusaybin had been jailed pending trial on Thursday. Two other co-mayors in the district of Erciş were detained earlier this week and remain in custody, it said.
Turkey has launched a crackdown against dissent in its Kurdish-majority areas following its assault against Kurdish-controlled parts of neighboring Syria. Protests have been broken up with tear gas, and scores of people have been arrested for criticizing the military campaign online.
The HDP governs many cities in the mainly Kurdish Southeast of Turkey. It typically appoints one male and one female co-mayor to promote gender equality.
Semire Nergiz and Ferhat Kut, co-mayors of Nusaybin, were accused of membership in a terrorist organization and replaced by a state-appointed trustee on Friday, the HDP said.
Yüksekova Co-mayors Remziye Yaşar and İrfan Sarı were jailed for their interviews, occasional opinion pieces and social media posts. It was not immediately clear what Hakkari Mayor Cihan Kahraman was accused of.
The state-owned Anadolu news agency said on Friday local administrators had been appointed to replace mayors in Yüksekova and Hakkari.
Meanwhile a political rally planned for Friday by the HDP in Adana was prevented by police, and 20 HDP members, including Adana branch officials, were taken into police custody, according to the Turkish media.
Friday's moves came just hours after Turkey agreed with the United States to pause its offensive in Syria for five days to allow Kurdish forces to withdraw from a planned "safe zone" in Syria's northeast.
Turkish academic sentenced for insulting Erdoğan in a tweet
A Turkish court sentenced academic Cenk Yiğiter to one year and five months in prison for insulting President Recep Tayyip Erdoğan in a social media post that did not mention the famously litigious leader by name, the Duvar news website said. Yiğiter was previously dismissed from his job for signing a 2016 petition calling for a peaceful end to Turkey's three-decades-old conflict with Kurdish militants.
Though Turkish courts usually suspend sentences of the scores of people convicted of insulting Erdoğan for a first time offence, judges imposed a custodial sentence.
"When someone said Reis in the past, I remembered Chief Temel," Yiğiter said on Twitter, referring to the cartoon character Popeye, who is known as Chief Temel in Turkey. Reis, meaning chief, is a term that has come to refer to Erdoğan, who has run Turkey for the last 15 years. "Now, I remember a prat," Yiğiter said.
----------------------------------------------

Actor receives over 11-month jail sentence for calling Erdoğan dictator
A Turkish court sentenced actor Orhan Aydın to 11 months and 20 days in prison over insulting Turkish President Recep Tayyip Erdoğan, independent news site Diken reported on Friday.
Aydın had been standing on trial for saying "The blood of none of beloved will remain on the ground. Let the dictator who says that he runs the country and his crew hear this," during a commemorative march in 2017, marking the anniversary of a massacre which targeted Turkey's Alevi community in the country's central province of Sivas.
In Turkey, insulting the president carries a sentence between one and four years, according to the Turkish Penal Code. The Turkish government has been using social media posts, cartoons, news and articles as evidence for insulting the president and thousands of people have been facing prison sentences.
Between 2010 and 2017, 12,893 cases of insulting the president were filed. Of these, 12,305 were filed under the presidency Erdoğan, who assumed office in 2014.
------------------------------------
Trump-connected lobbyist drops Turkish bank after indictment

The main lobbying firm for Halkbank is no longer representing the Turkish state-owned bank after federal prosecutors indicted it on Tuesday. "Since the matter is now in the judicial channels, we felt it was the right moment to bring our representation to a close," said James Rubin, a partner at Ballard Partners who represented Halkbank along with former Donald Trump Florida lobbyist Brian Ballard.
Halkbank, Turkey's second-largest state-owned bank, spent $3.3 million on lobbying over a two-year period to avoid Tuesday's outcome. Federal prosecutors in New York filed criminal charges accusing the bank of scheming to circumvent US sanctions on Iran. Read the full story here and make sure to check out our complete coverage of lobbying by Turkey and Turkish groups here.

----------------------------------------

Supreme Court of Appeals upholds journalist Nedim Türfent's conviction 
The 16th Criminal Chamber of the Supreme Court of Appeals has upheld the conviction against journalist Nedim Türfent, who has been in prison for more than three years.
Türfent, a former reporter for the shuttered Dicle news agency (DİHA), was jailed pending trial on 13 May 2016. At the end of the final hearing of his trial on 15 December 2017, the 2nd High Criminal Court of Hakkari convicted Türfent of "terrorist group membership" and sentenced the journalist to 8 years and 9 months in prison.

-----------------------------------------

Court issues judgment in Ziya Ataman case
The 2nd High Criminal Court of Şırnak, which sentenced jailed journalist Ziya Ataman to 14 years and 3 months in prison on the charge of "terrorist group membership" in September, has issued its judgment.
The judgment showed that the court had taken into consideration in its verdict the testimony by Kadir Ataman that was based on hearsay. Kadir Ataman was one of Ziya Ataman's co-defendants in the case. The court also cited the hunger strike Ziya Ataman participated in among the grounds for conviction.
--------------------------------------


Trial of Meşale Tolu and 26 others adjourned until February
A trial where 27 defendants, including Etkin news agency (ETHA) reporter and interpreter Meşale Tolu and her husband, Suat Çorlu, a member of the central executive board of the Socialist Party of the Oppressed (ESP), stand accused of terrorism-related charges, resumed on 11 October 2019 at the 29th High Criminal Court of Istanbul.
P24 monitored the 10th hearing, where two defendants were in attendance in the courtroom as well as defense lawyers. Tolu did not attend because she is exempt from personal appearance in court.
A secret witness who goes by the alias Deniz Gürhan testified via the judicial videoconferencing system SEGBİS during the hearing. In its interim ruling, the court ruled to keep the judicial control measures imposed on the defendants in place. The court ruled to hand over the case file to the prosecution for the drafting of their final opinion and adjourned the trial until 25 February 2020.
------------------------------------------

Turkey's youth unemployment climbs above 27 percent in July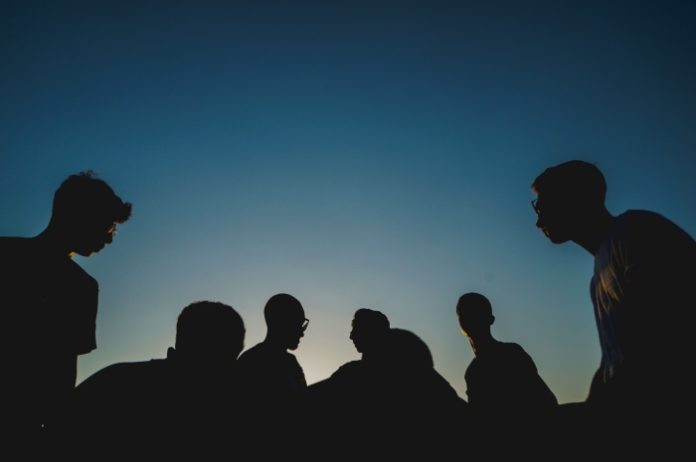 The unemployment rate among 15-24-year-olds in Turkey has reached a record 27.1 percent, rising 7.2 percentage points year-on-year in July, according to the Turkish Statistical Institute (TurkStat), BBC Turkish service reported.
Overall unemployment increased 3.1 percent in July, to 13.9 percent. The number of unemployed jumped to 4.59 million, a 1.06 million increase year-on-year.
"While [the] youth unemployment rate including those aged 15-24 was 27.1% with a 7.2 percentage point rise, the unemployment rate for those aged 15-64 was 14.2% with a 3.2 percentage point rise," TurkStat said.
In June the country's unemployment rate was 13 percent, with 4.25 million unemployed, the state-run Anadolu news agency reported. Since 2014 the highest figures were seen in January and February of this year with 14.7 percent, while the lowest was in May 2014 at 8.8 percent.
--------------------------------------------

Erdoğan aide's son-in-law acquitted of Gülen ties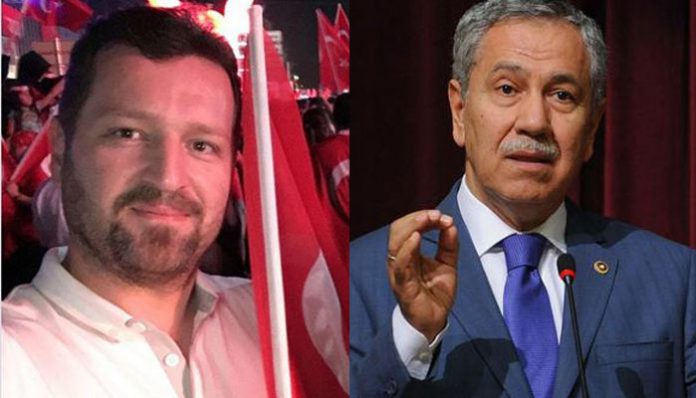 The son-in-law of Bülent Arınç, a former deputy prime minister and a current member of the Presidential Higher Advisory Board, has been acquitted of terrorism charges stemming from his alleged ties to the Gülen movement, the Sözcü daily reported on Thursday.
An indictment seeking 15 years in prison had been filed for Arınç's son-in-law, Ekrem Yeter, who was released four days after his arrest in June 2017 by a court in Ankara on charges of "membership in a terrorist organization," due to his membership in the Gülen movement.
The Turkish government accuses the Gülen movement of masterminding a failed coup on July 15, 2016 and labels it a "terrorist organization," although the movement strongly denies involvement in the coup attempt or any terrorist activity.
The indictment accused Yeter of maintaining his relationship with the Gülen movement after two corruption investigations became public in late 2013, implicating senior members of the Justice and Development Party (AKP) government, and of depositing TL 41,000 in his account at Bank Asya, which was confiscated by the Turkish government in the aftermath of the abortive putsch due to its links to the Gülen movement. Read the full article
----------------------------------------------

Thespian sentenced to 1 year in prison on Erdoğan insult charges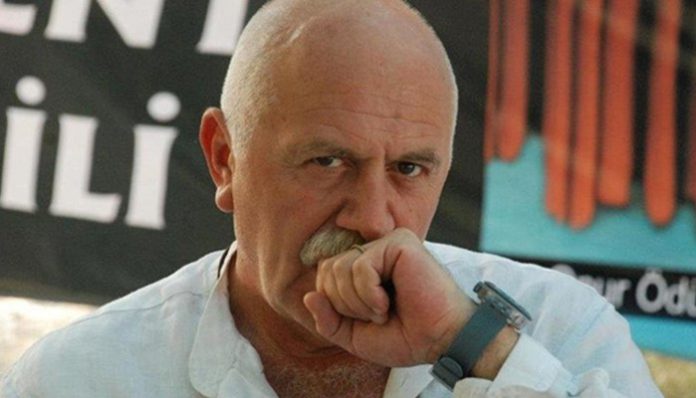 Renowned Turkish thespian Orhan Aydın has been handed down a prison sentence of 11 months, 20 days on charges of insulting Turkish President Recep Tayyip Erdoğan, Aydın announced from his Twitter account on Thursday. 
Aydın was given the sentence, which was not suspended, due to a speech he made at a ceremony in Kuşadası in 2017 in which he referred to Erdoğan as a "sham dictator." Aydın said he would appeal the ruling at a higher court.
Thousands of people in Turkey are under investigation, and most of them are under the threat of imprisonment, over alleged insults of President Erdoğan. The insult cases generally stem from social media posts shared by Erdoğan opponents. The Turkish police and judiciary perceive even the most minor criticism of Erdoğan or his government as an insult.
-------------------------------------

Turkey arrests 34 critics of Turkish incursion into Syria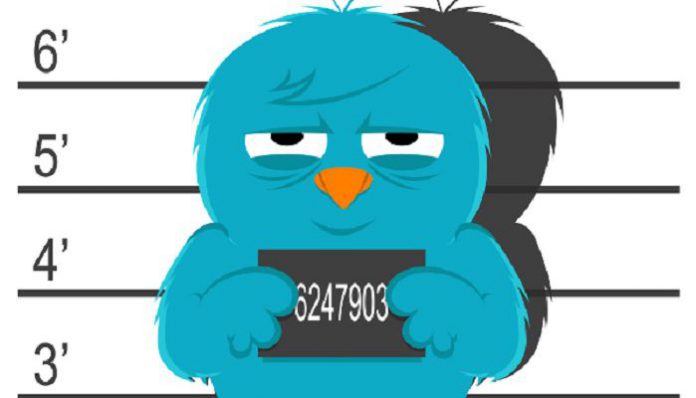 More than 200 people have been detained while 34 have been arrested for criticizing on social media or protesting a Turkish military incursion into northern Syria, according to Turkey's state-run Anadolu news agency.
Turkey launched its long-planned Operation Peace Spring on Oct. 9 aimed at taking out the Kurdish forces it sees as terrorists but which most of the West views as key partners in the fight against Islamic State in Iraq and the Levant (ISIL) militants. The Turkish military operation began days after a surprise and widely criticized White House announcement that US forces would withdraw from the region.
Between Oct. 9 and Oct. 17, Turkish courts ruled to arrest on charges of terrorism 34 people across the country who criticized the Syria incursion from their social media accounts or staged a protest against it. Among the more than 200 who were detained for the same reason, some were released on judicial probation, meaning that they need to regularly check in at a police station.
--------------------------------------

Pro-Kurdish leaders investigated by Turkey for opposing Syrian offensive
Turkish prosecutors have launched an investigation into politicians from Turkey's pro-Kurdish Peoples' Democratic Party (HDP) over a statement opposing the government's military operation against Kurdish-led autonomous regions in northeast Syria, Turkish news site Diken reported.
HDP co-leaders Sezai Temelli and Pervin Buldan and lawmakers Gülüstan Kılıç Koçyiğin, Leyla Güven and Berdan Öztürk are accused of terrorist propaganda and public denigration of the government for their statement titled "raise your voice against war for Rojava".
Turkey's offensive, Operation Peace Spring, targets Kurdish militias that set up a large self-governing territory in northeast Syria, known as Rojava, during the eight-year conflict. Ankara views the Kurdish forces as terrorists due to their links to the Kurdistan Workers' Party (PKK), an outlawed militant group that has fought for Kurdish autonomy in Turkey for more than 30 years.
Lawmakers from the HDP have frequently faced legal action for accusations of support for the PKK since becoming the first pro-Kurdish party to break Turkey's 10 percent electoral threshold and entering parliament in 2015.
----------------------------------------

U.S. federal court charges Turkish bank with sanctions evasion
A Manhattan federal court indicted state-owned Turkish Halkbank with fraud, money laundering, and sanctions offences related to the bank's participation in a multibillion-dollar scheme to evade U.S. sanctions on Iran, the U.S. Department of Justice said in a statement on Tuesday.
The trial of former Halkbank executive Mehmet Hakan Atilla in January 2018 illustrated the bank's senior management's participation in "the brazen scheme to circumvent our nation's Iran sanctions regime," the department said.
"This indictment constitutes an additional step that does not contribute positively to the current situation of U.S. Turkey relations," an unnamed Turkish official told Reuters. Read the full article
-----------------------------------------

Halkbank shares slump on U.S. charges for Iran sanctions-busting
Shares of Turkey's state-run Halkbank fell as much as 7.2 percent in Istanbul after prosecutors in the United States charged the company with complicity in a scheme to evade U.S. sanctions on Iran. Halkbank was trading down 3.9 percent at 5.19 liras at 11:18 a.m. local time. The main banking index dropped 1.9 percent to 128,345.93 points.
The announcement of the case against Halkbank, which followed U.S. sanctions against Turkey earlier this week for its military incursion into Syria, prompted the Istanbul Stock Exchange to ban short selling in Turkish banking shares. The ban applies to shares traded on the BIST 30 index of the country's largest companies, the exchange said in a statement early Wednesday.
Halkbank has played a major role in helping President Recep Tayyip Erdoğan's government funnel cheap loans to the economy. It has also restructured the debts of companies and consumers hurt by a currency crisis that erupted in August last year, along with two other big state-run lenders. The currency turmoil was sparked by concerns about an overheating economy and U.S. economic sanctions against Turkey for the detention of a U.S. pastor on terrorism charges. "Massive news," Tim Ash, a senior emerging markets strategist at BlueBay Asset Management, said in emailed comments to clients and the press. The Turks will see this as a major escalation, he said. Read the full article
---------------------------------------

U.S. sanctions against Turkey 'full steam ahead' despite ceasefire deal, Senator Graham says
U.S. Senator Lindsey Graham said on Thursday it is full steam ahead on his sanctions legislation against Turkey despite a ceasefire agreement between Turkey and the United States.
Senators Lindsey Graham and Chris Van Hollen introduced bipartisan sanctions on Turkey at a Senate press conference on Thursday.
Their sanctions bill will include measures against Turkish state-run Halkbank for breaking Iran sanctions, mandate CAATSA sanctions for Turkey's S-400 purchase from Russia within 30 days, prohibit the purchase of sovereign debt from Turkey and will prohibit military assistance to Turkey.
"We're going to keep working," Washington-based news site The Hill quoted Graham as saying." We're ready to come and hit Turkey hard if they don't get out of Syria and reset the table." Read the full article
-------------------------------------

Turkey arrests 24 social media users for 'smear campaign' against Syria incursion
Turkish courts have arrested 24 social media users since the beginning of Turkey's incursion into northeast Syria on Oct. 9 on charges of conducting a "smear campaign" against the military offensive, the state-run Anadolu news agency reported.
A total of 186 users have been detained thus far, the report indicated, adding that 40 of them were released pending trial, while the remaining 124 were still in police custody.
Cyber units under Turkey's Interior Ministry have been conducting online patrolling to identify social media posts that would be considered criminal activity, the report added.
---------------------------------------
---------------------------------------

---------------------------------------

Turkish defender Cenk Şahin dismissed from German team over pro-military post
St. Pauli have dismissed defender Cenk Sahin after the fullback expressed support via social media for the Turkish military intervention in Syria, the Hamburg-based second division club said Monday. Sahin had expressed his support on Instagram for Turkey's military actions in Syria, posting an image of the Turkish flag and writing: "We are on the side of our heroic military and the army. Our prayers are with you!"
In response, St. Pauli said in a statement. "Sahin has been released from his training and playing duties with immediate effect. The prime factors in reaching the decisions were his repeated disregard for the club's values and the need to protect the player." St. Pauli fans, who are famous for their left-leaning views, had been calling for the 25-year-old to be fired. Supporters also expressed support for the Kurdish plight.
The club confirmed it had conducted an internal review in order to reach a conclusion on the matter. "After numerous discussions with fans, members and friends whose roots lie in Turkey, it has become clear to us that we cannot and should not attempt to gauge nuances in perceptions and attitudes from other cultural backgrounds in detail," the Hamburg-based club said. "That we reject acts of war is not open to doubt or discussion, however. These acts, and the expression of solidarity with them, run counter to the values of the club."
---