The New Turkey

Former soldier gets jail term over FETO link
Turkish security forces hold 19 suspects over ties with FETO, group behind 2016 defeated coup in Turkey
Turkish judges on Tuesday sentenced a former military officer to more than six years for his ties to the Fetullah Terrorist Organization (FETO), the group behind the 2016 defeated coup, according to judicial authorities. Emre Aslan, a former captain in the Turkish Armed Forces, was found guilty of being a FETO member and he was handed 6 years and 3 months of prison sentence.
Separately, Turkish security forces in the Aegean province of Izmir arrested a former police chief on suspicions of being a FETO member. In a separate operation in Izmir, security forces rounded up 13 out of the 17 suspects for their alleged links to FETO, security sources said.
Security forces in the capital Ankara also held 5 out of the 9 suspects sought for being FETO members, security sources said. The suspects were found to have communicated with FETO's "covert imams" -- senior FETO operatives -- via pay phones.
------------------------------------
Journalist Ergin Çevik Attacked in Antalya

Ergin Çevik, the Editor-in-Chief of Antalya-based Güney Haberci (South Reporter) news website, was battered by three unidentified people in the district of Aksu in Antalya last evening (May 20).
It has been reported that Ergin Çevik was assaulted for having reported on an incident of unearned income. Making news regarding the Orion bazaar area in Kemerağzı-Kundu in Antalya on September 15, 2018, Çevik reported on the allegations that a public good was presented as benefits to the executives of Orion Bazaar by the municipality.
Çevik, who continued reporting on the issue and sharing the latest developments with his readers, has recently written that the area in question has not been emptied despite court ruling and the company uses nine decares of land though only six decares were rented out.
----------------------------------

Opposition party official receives jail sentence for tweet saying U.S. fined Halkbank
An Istanbul court on Tuesday sentenced an opposition centre-right Good (İYİ) Party official to 10 months in prison and 16,660 lira ($ 2.740) fine over his tweet claiming that a Turkish bank received a significant fine for its involvement in a scheme to evade U.S. sanctions on Iran. Good Party High Advisory Board member Kerim Yılmaz's tweet regarding Turkey's Halkbank was in violation of Article 5411 of the Banking Law, which stipulates that damaging the reputation of a bank is a crime, pro-government Hürriyet newspaper reported.
Yılmaz was one of a few people briefly detained in May 2018 over their social media comments on  Turkish state-owned Halkbank afterdeputy general manager Hakan Atilla was convicted of violating U.S. sanctions on Iran and sentenced to 32 months in prison in a high-profile case in 2018. Yılmaz's tweet dated May 24, 2018, indicated that U.S. officials had fined Halbank a significant amount over the sanctions-busting scheme.
The Halkbank case was one of the several sources of tension between Turkey and the United States in 2018 when a diplomatic spat between the NATO allies sent the Turkish lira plummeting to historic lows against the dollar.
----------------------------------

Lawyer in slain Russian envoy case linked to FETÖ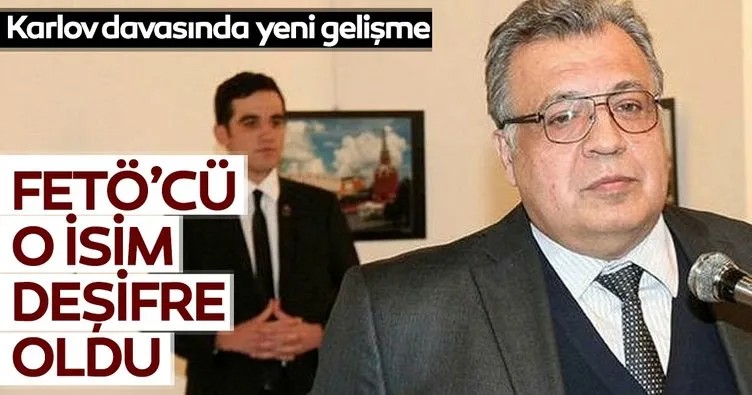 Prosecutors asked for a prison term of up to 15 years for Erdem Semih Yıldız, a lawyer for a defendant in the case of the assassination of a Russian ambassador in Turkey, over his links to the Gülenist Terror Group (FETÖ). Yıldız faces charges of membership of a terrorist group. He was defending Salih Yılmaz, one of the defendants in the case, for the 2016 assassination of Andrey Karlov.
Karlov was murdered in an art gallery in the capital Ankara on Dec. 19, 2016 by an off-duty police officer associated with the terrorist group. The officer, Mevlüt Mert Altıntaş, was killed in a shootout with police, while several FETÖ figures were arrested following the assassination, including Salih Yılmaz. Read the full article
--------------------------------------------

Arrest warrants issued for over 200 FETÖ suspects
Turkish prosecutors issued yesterday arrest warrants for 214 people with suspected links to the Gülenist Terror Group (FETÖ), the main culprit behind the July 15, 2016, coup attempt. The arrest warrants were issued in a probe for 140 suspects into the terrorist group's clandestine network in the Turkish Armed Forces (TSK), a statement by the prosecutors in the capital Ankara said.
Among the suspects, who were found to have communicated with FETÖ's "covert imams" or handlers via payphones, were 41 on active-duty soldiers in the Land, Air and Naval Forces, the statement added.
Separately, Istanbul prosecutors issued arrest warrants for 74 more suspects with alleged links to FETÖ. All suspects were wanted for being members of the terrorist group's "IT network," media outlets reported. Security forces carried out operations in 18 provinces for 92 different addresses to capture the suspects.
-------------------------------------------

Over 100 Foreign Ministry staff arrested for FETÖ links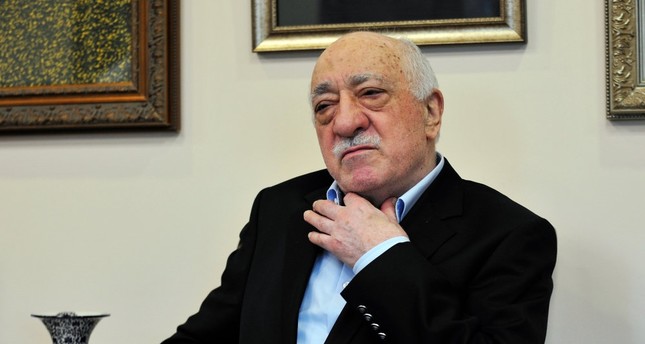 Security forces yesterday rounded up 105 out of 249 Foreign Ministry personnel in the latest operations against FETÖ, the terrorist group behind the 2016 coup attempt that killed 251 people.

Police Monday detained 105 people in an operation against Foreign Ministry staff accused of having links to the Gülenist Terror Group (FETÖ). The suspects were among 249 wanted by the Chief Prosecutor's Office in the capital Ankara.
These arrests come three years after the terrorist group tried to seize power with a coup attempt that killed 251 and is the largest single roundup of the ministry's staff.  A total of 249 suspects had "enough suspicion" requiring the detention, the prosecutor's office said in a statement, citing expert witness reports about cheating on foreign language exams, telephone communication. Read the full article

-----------------------------------

FETÖ's military infiltrators detained in new wave of arrests
Thirty-one suspects including three helicopter pilots were arrested yesterday in operations against the Gülenist Terror Group (FETÖ). Police targeted FETÖ's military presence as the terrorist group is accused of employing its infiltrators to carry out a failed coup on July 15, 2016. The Chief Public Prosecutor's Office in the capital Ankara issued arrest warrants for 34 suspects in an investigation into the Turkish Armed Forces' Helicopter Command. A manhunt is currently underway to capture three other suspects.
The investigation focused on 33 military officers and one "imam," a non-military suspect accused of serving as FETÖ's handlers for military infiltrators. Suspects were identified because of their contact with their handler via payphones. Read the full article
------------------------------------

17 Daesh suspects captured in Samsun
Counterterrorism police in the northern city of Samsun captured 17 suspects linked to the terrorist group Daesh in operations on Friday. All were Iraqi nationals, and police found digital material for Daesh propaganda in the suspects' possession. Dozens were arrested in earlier operations against Daesh in Samsun, a city popular among migrants in Turkey's Black Sea province. Samsun was scheduled to host a youth festival on Sunday that was also to be attended by President Recep Tayyip Erdoğan.
According to official figures, some 2,000 people were arrested, and 7,000 others deported in operations against Daesh in Turkey.
--------------------------------------

Microsoft reveals massive breach of emails, applies to Turkish watchdog
The Turkish branch of software giant Microsoft applied to a state data protection watchdog over "unauthorized access" to the emails of 1,820 Turkish citizens. The company acknowledged that online ID of a support center executive of the company was illegally obtained and the culprit or culprits managed to access the email accounts of 1,820 people.
Data breach disclosure is required under Turkish laws, and Microsoft made the disclosure to the state-run Personal Data Protection Agency (KVKK). The disclosure says ID information about a support center executive working for a Microsoft service provider was compromised, and this gave access to a person or persons not affiliated with Microsoft to Microsoft users. The company said the unidentified executive violated company policy and shared their login information with 13 others working under them.
"The data breach was either the result of one of those people with shared login information being exposed to online fraud or his/her personal action to that extent," the company said, announcing that the login information was immediately deleted after the breach was detected.
"An estimated number of 1,820 people in Turkey were affected by the breach, and it was likely that the breach gave access to the email's address line, names of folders, subject titles between Jan. 1, 2019 and March 28, 2019," the company's statement to the watchdog said. It warned that although those with access to the emails would be unable to see the contents, contents of emails sent and received by "very few" users might be exposed to the breach, and there was a possibility of phishing attacks targeting those users. The Personal Data Protection Agency has launched an investigation into the incident.

--------------------------------------

Thousands of young Turks are in jail, millions unemployed, says main opposition lawmaker
Tens of thousands of students are jailed and nearly two million young people are unemployed, Turkey's main opposition party said on Sunday that marks the Turkish national holiday, Commemoration of Atatürk, Youth and Sports Day. The opposition Republican People's Party (CHP) lawmaker Tekin Bingöl said, citing data given by the Ministry of Justice, 36,033 students are imprisoned since 2016, news site T24 reported. 
Bingöl said it is the right of all youth to have a country where the problems in education are solved, a modern education system is provided, and where the youth is employed, not judged by their opinions or marginalised. The rate of youth unemployment in Turkey has soared above the European average to reach 24.5 percent in 2019, another report by CHP presented. One-fourth of Turkey's over 3.7 million unemployed hold university degrees.
---------------------------------------

AKP municipality in northwestern Turkey spends $ 1.4 million on flowers in 2018
A municipality run by the ruling Islamist Justice and Development Party (AKP) in Turkey's northwestern province of Kocaeli purchased flowers worth 8.6 million liras ($ 1.4 million) in 2018, opposition newspaper Sözcü reported on Saturday. "The topic we are most concentrated on is just what the municipality of Kartepe did with 8.6 million liras worth of flowers and where they sent them,'' Sözcü quoted main opposition Republican People's Party (CHP) Group Deputy Chairman Hasan Bayrak as saying regarding the expenditure that caused a stir during 2018 budget debates.
The expenditures of AKP municipalities have come under the spotlight and drawn criticism after the Islamist party lost five of Turkey's most populous provinces to the main opposition CHP in the March 31 local elections. Critics maintain the latest local polls were the AKP's greatest electoral defeat in its 17 years in power.
Kartepe's AKP Deputy Mayor Mehmet Filiz released a statement following the report on flower expenditures, indicating an error had been made in municipal records. "An expenditure for 245 single roses purchased for an event at 3.54 ($ 0.58) liras per unit, was reported as 3540 liras ($ 584) per unit,'' Filiz said, indicating an erroneous calculation.
--------------------------------
Office furniture of pro- Kurdish party municipality seized due to debts of predecessor
The pro-Kurdish party's new co-mayor of Turkey's eastern province of Kars said that all office furniture of the municipality were seized as a result of an outstanding debt of the previous far-right nationalist administration, Mezopotamya News Agency reported. Ayhan Bilgen, who was elected as the new mayor from the predominantly Kurdish Democratic People's Party (HDP) on March 31, said they have been witnessing waves of seizures since they took office.
The previous Nationalist Movement Party (MHP) left a total debt of more than 338 million lira ($55.8 million) to its successors and all other unlovable assets and vehicles f the municipality was previously seized by payees, Mezopotamya said. This time a company that awaited an outstanding payment of 430,000 lira ($71,000) demanded seizure of the municipality's office furniture as there were nothing left.
"We talked to the company. We will ask for some time to review the tender. We will bring it to the court along with our complaint over the seizure," Bilgen told Mezopotamya. According to Bilgen, there are serious irregularities in the tenders of the previous administration, as  the former mayor on the one hand failed to pay electricity bills and salaries, while at the same time continued to purchase equipment for parks.
------------------------------------------------

Moody's says Turkey faces possible downgrade on policy missteps
Moody's said it may downgrade Turkey's sovereign credit rating should the government prove unable to implement effective economic policies. Turkey should pursue measures that ease external financing needs, reduce inflationary pressures and bring sustainable economic growth, Moody's said in a report published late on Wednesday.
"The rating outlook could stabilise if fiscal and monetary policies become more coherent and a determined set of economic reforms are implemented that address the economy's structural imbalances," Moody's said. Read the full article
-------------------------------------------

Man dies after setting himself on fire over unemployment in Turkey's southeast
A Turkish man in the southeastern province of Gaziantep has died after setting himself on fire in front of the municipal headquarters due to unemployment, left-wing Evrensel newspaper reported on Monday. Eyüp Dal cited his long-time inability to find employment as the reason why set himself on fire in front of the ruling Justice and Development Party (AKP) municipal building in Gaziantep on May 16.
Dal died four days later in the hospital as a result of the injuries he sustained due his act of self-immolation, the newspaper said. A former convict, Dal had applied for a job with the municipality, which he was first granted and then denied, Evrensel said. Turkey's rate of unemployment was 14.7 percent in February, the highest level since March 2009, according to official data published on Wednesday.
------------------------------------------

Saudis warned not to invest in Turkey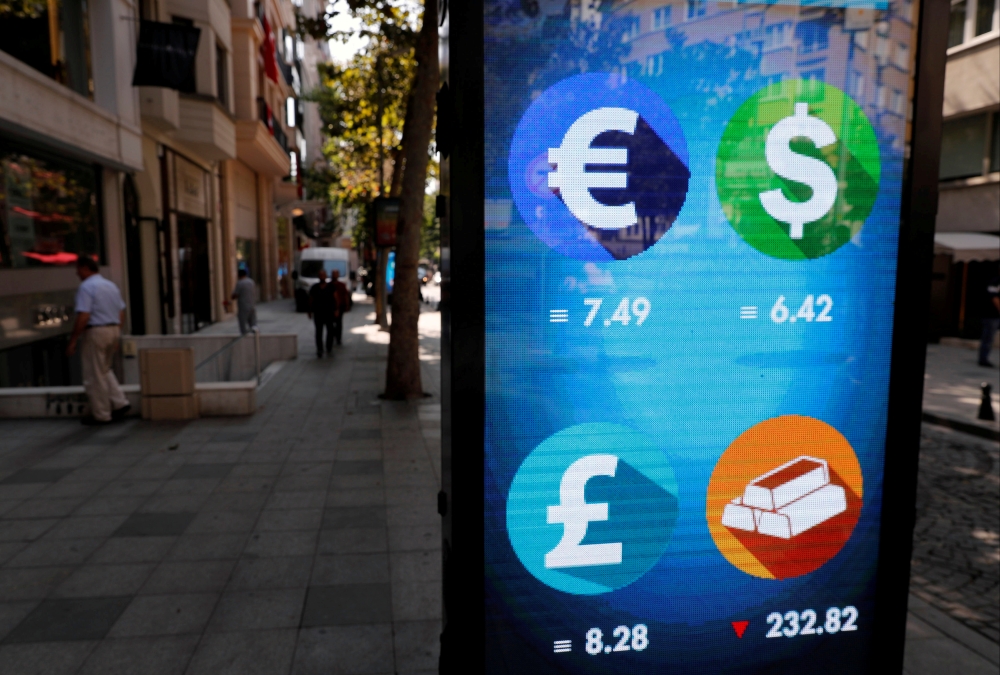 The head of the Riyadh Chamber of Commerce and Industry (RCCI) warned Saudi investors on Sunday not to invest in Turkey due to high risk related to the country's economic crisis, Saudi Gazette reported. "The RCCI has received several complaints from Saudi investors in Turkey who faced problems threatening their investments," said Ajlan Al-Ajlan, attributing this to the negligence of Turkish authorities amid the country's ongoing recession. 
Al-Ajlan also tweeted that Saudi investors in Turkey have been threatened, harassed and even pushed into extortion by influential entities in Turkey, according to Saudi Gazette. "The Riyadh chamber warns against investing in Turkey because of the investment risks and the current volatile security situation in that country," he said.
Al-Ajlan said Saudi tourists have faced increased harassment and fraud. "There are instances where Saudi owners of properties are being prevented from entering their homes and deprived of ownership deeds. There is no intervention on the part of the authorities to put an end to such harassment cases," he said.
Abdul Hakim Al-Khalidi, head of a chamber of commerce in eastern Saudi Arabia, said Saudi firms needed to take the utmost precaution when doing business in Turkey. "Saudi investors in Turkey face imminent risks in light of the deteriorating performance of its currency against the US dollar as well as the continuing economic shocks caused by the turbulent geopolitical unrest within Turkey," he said, noting that many Saudis have been subjected to looting and theft.
----------------------------------------

Proposal to lift immunity of opposition lawmakers submitted to Turkish Parliamen
The Turkish presidential office's criminal complaints against opposition leaders and lawmakers seeking to lift their legal immunities were submitted to Turkish parliament, state-run Anadolu Agency said on Monday. The presidential office presented a summary of proceedings against the main opposition secularist Republican People's Party (CHP) leader Kemal Kılıçdaroğlu, the pro-Kurdish Peoples' Democratic Party (HDP) co-chairs Pervin Buldan and Sezai Temelli alongside 23 other lawmakers to the Turkish Parliamentary Speaker's Office, Anadolu said.
It was not immediately clear what the accusations against the lawmakers were. In order to lift the immunity of a deputy, a prosecutor conducting an investigation into a deputy needs to submit a summary of proceedings of the said deputy to parliament. Parliament will then vote on whether to abolish the immunity, enabling the continuation of the investigation and opening of legal proceedings.
In Turkey's history, there have been 40 deputies whose legislative immunity has been suspended and were subsequently prosecuted. Dozens of high-profile HDP politicians, including the party's former co-chairs Selahattin Demirtaş and Figen Yüksekdağ, as well as former CHP deputy Enis Berberoğlu, have faced prison sentences after they were stripped of their immunity from prosecution.
------------------------------------------------

Tripoli govt shows off Turkey weapons shipment despite arms embargo - AW
Forces loyal to Libya's UN-backed government of national accord (GNA) headed by Prime Minister Fayiz Sarraj boasted of receiving a shipment of Turkish armoured vehicles and arms on Saturday in violation of a UN embargo of arms to Libya. "The GNA is fostering its forces defending Tripoli with armoured vehicles, ammunition and quality weapons," the pro-GNA coalition said on one of its Facebook page, without giving further details about the origin of the military equipment.
But pictures and videos posted by the coalition on its Facebook pages showed what appeared to be dozens of Turkish-made BMC Kirpi armoured vehicles in Tripoli port. Libya has been under an arms embargo since the 2011 uprising which led to the ousting and killing of dictator Muammar Gadhafi. The embargo has been, however, regularly violated by different groups in Libya, according to the United Nations.
-----------------------------------------------

Turkish man collects toys for 60,000 disadvantaged children in southeast
Ümit Kavak, a humble benevolent, has spent the last 15 months collecting and distributing second-hand toys to more than 60,000 disadvantaged children in Turkey's southeastern provinces. Kavak's quest for helping those in need began when he graduated from college and returned to his home town, the Ceylanpınar district of southeastern Şanlıurfa.
"Back then, the impacts of the Syrian War were intensely felt in Ceylanpınar. I began to visit villages [in Şanlıurfa] to get rid of work stress. I met two children there, İsmail and Yusuf," he told Hürriyet Daily News.
As Kavak made his visits more frequent, he began to bring food to the children and started sharing their photographs on his Instagram account. "One day, a friend of mine in Istanbul wanted to send some second-hand toys to the children. After we shared the images of the children as we were handing out the toys, many people around us mobilized. And only month after this, hundreds of people wanted to send toys," he said. Read the full article
------------------------------------------------

Ministry blocks prosecution of Turkish lawyer beaten by Erdoğan's bodyguards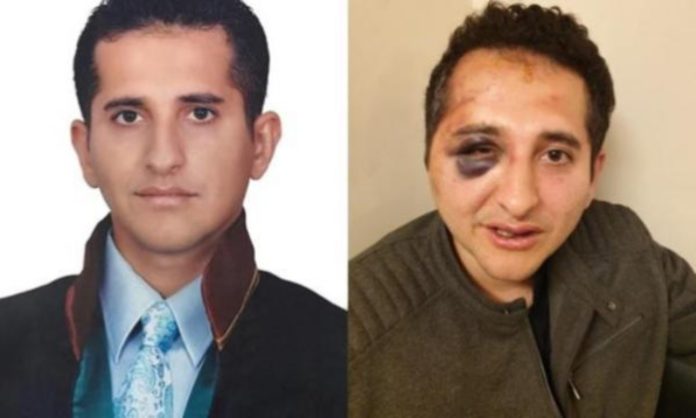 Turkey's Justice Ministry denied permission to launch a prosecution against Sertuğ Sürenoğlu, a lawyer who in April was reportedly beaten up by President Recep Tayyip Erdoğan's security detail in İstanbul after complaining that the presidential motorcade was holding up traffic. In a written statement the ministry announced the rejection of a request lodged by a prosecutor's office to charge the lawyer with insulting the president.
While insulting the president is criminalized in Turkey, pursuing prosecution is subject to ministry approval. The decision means the end of the judicial proceedings against Sürenoğlu, who after the incident in April was briefly detained and later put under house arrest by an İstanbul court.
Back in April, Sürenoğlu was beaten up by Erdoğan's bodyguards after complaining to police officers about the presidential convoy, which had caused traffic gridlock. He claimed he was forced to sign a statement saying he had insulted Erdoğan before being handed over to the police for formal detention.
-------------------------------------------

Local journalist sent to prison for insulting President Erdoğan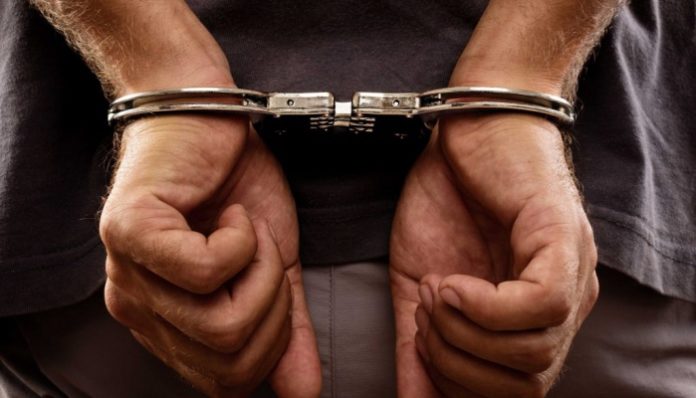 Mustafa Yayla, a newspaper journalist in Aydın province, has been sent to jail for insulting President Recep Tayyip Erdoğan, the Diken news website reported on Sunday. A prosecutor launched an investigation into Yayla for a social media post allegedly insulting the Turkish president three years ago after a citizen notified the police.
Last year a local court sentenced him to 11 months, 20 days' imprisonment. Yayla appealed the ruling at a regional appeals court, which upheld the sentence. Yayla, who got married 20 days ago, was apprehended by the police at a security checkpoint and was handed over to prison authorities due to the court ruling.
Insulting the president calls for a sentence of between one and four years, according to the Turkish Penal Code.
---------------------------------------------

Turkey seeks 249 suspects over claims of cheating on foreign ministry entrance exam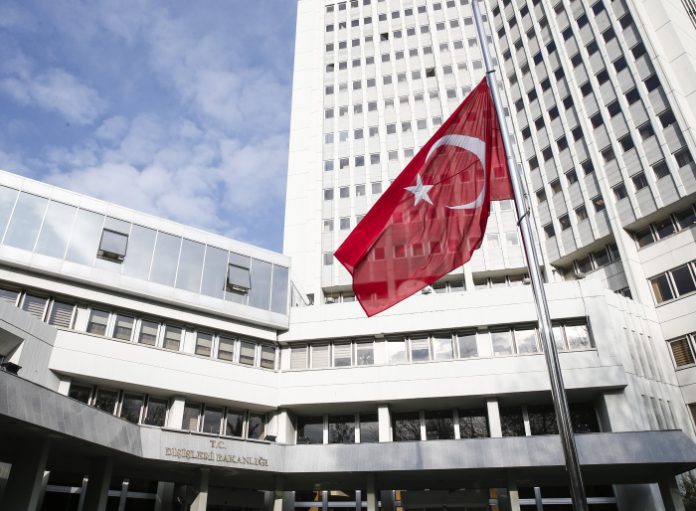 Authorities in Turkey have issued detention warrants for 249 people as part of an investigation into alleged cheating during exams to recruit staff for the country's foreign ministry between 2010 and 2013. The Ankara Chief Public Prosecutor's office said 91 of the suspects were detained on Monday in simultaneous operations across 42 Turkish provinces.
The suspects are believed to have links to the Gülen movement, which is accused by the Turkish government of masterminding a failed coup attempt on July 15, 2016. The movement, inspired by the views of US-based Islamic cleric Fethullah Gülen, strongly denies any involvement in the failed putsch.

President Recp Tayyip Erdoğan has called recent excessive vegetable and fruit price hikes "food terrorism," vowing that sales launched on Feb. 11 by several municipalities across the country will lead to market control. "In recent days they began playing a game on Turkey. Prices of eggplants, tomatoes, potatoes, and cucumbers began to escalate.
"It was a terrorist attack," Erdoğan said at the opening ceremonies of multiple projects in Ankara.

He likened the government's struggle against hike in food prices to its fight against terrorism. He identified the increase in food prices as "games launched against Turkey." "We will not allow those to launch this terror," he added. Read more..........
---