Turkey sticks to U.S. missile technology demand to end S-400 pursuit
Turkey is still insisting that the United States transfer Patriot missile technology and approve joint production of the weapons to end its pursuit of Russian air-defence systems, Bloomberg reported on Thursday.
The Turkish government took delivery of Russian S-400 missiles last year despite U.S. threats of sanctions, saying that a deal for buying the Patriots had failed to match a Russian offer on technology acquisition and joint production. Last week, Turkey reportedly carried out a test of the S-400 system, sparking condemnation from Washington.
"Only Russia has responded to Turkey's needs suitably," Turkish Defence Minister Hulusi Akar as saying in an emailed response to questions ahead of a virtual meeting of NATO defence ministers on Thursday, according to Bloomberg. Read the full article
Turkish lira slumps to record low as central bank keeps rates on hold
Turkey's central bank kept its benchmark interest rate on hold, surprising economists who had expected a hike. The lira slid to a record low.
The benchmark one-week repo rate will remain at 10.25 percent, the central bank said on its website on Thursday, instead announcing a widening of its so-called interest rate corridor. Polls of economists by Reuters and the state-run Anadolu news agency had forecast an increase of between 1 percentage point and 2 percentage points.
"Absolutely idiotic move by the central bank," said Tim Ash, senior emerging markets strategist at BlueBay Asset Management in London. "Just when the market was beginning to suggest there was some hope."
The lira fell to as low as 7.9788 per dollar. It was down 1.9 percent at 7.9594 at 2:33 p.m. local time. The currency had rallied to a two-week high this week on anticipation of a hike. Read the full article
Support for Turkey's ruling party down, centre-right opposition up
Support for Turkey's ruling Justice and Development Party (AKP) dropped 2.4 percent in September, lowering its expected vote to 36.7 percent, according to a study by leading pollster KONDA, daily BirGün reported on Thursday.
AKP's junior coalition partner, the far-right Nationalist Movement Party (MHP), also lost 1.1 percent of its support, lowering its expected vote to 10.6 percent and bringing the total support for the Nation ("Millet") alliance to 47.3 percent.
Meanwhile the Good Party (İYİP), which was established by former MHP members, had 14.8 percent support, the research showed. Main opposition centre-left Republican People's Party (CHP) has 21.6 percent support, while the left-wing pro-Kurdish Peoples' Democratic Party (HDP) has 11.5 percent.
Turkey's remaining parties, including the two AKP breakaways Future Party (GP) and Democracy and Progress Party (DEVA), have a joined 4.8 percent of the vote, according to the KONDA study.
--------------------------------

---------------------------------

Trial of police officers accused of killing Kurdish human rights lawyer begins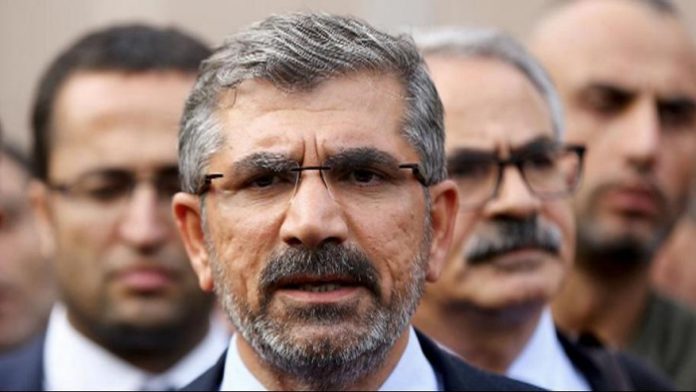 The trial of three police officers charged with the fatal shooting of Tahir Elçi, a prominent Kurdish human rights lawyer who was shot in the head shortly after giving a statement at a press conference in Diyarbakır, has started nearly five years after his death.
Police officers Mesut Sevgi, Fuat Tan and Sinan Tabur are suspects in the murder of Elçi, as is Uğur Yakışır, who is claimed to be a member of the outlawed Kurdistan Workers' Party (PKK).
Prosecutors seek two to six years in prison for the police officers on charges of "causing death by foreseeable negligence," while Yakışır faces three aggravated life sentences and 45 years for also killing two police officers on the same day and "disrupting the unity and the integrity of the state."
Elçi, a key figure in Turkey's human rights movement for decades and then-president of the Diyarbakır Bar Association, was shot in the head with a single bullet on November 28, 2015. Read the full article
Rate of inflation in Turkey higher than officially announced: independent economists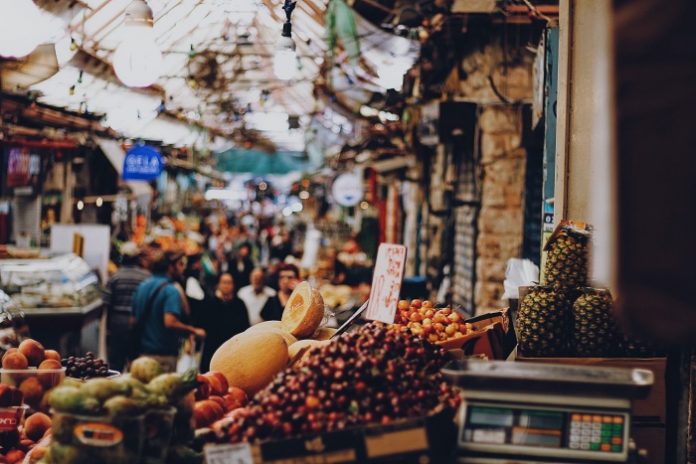 Turkey's rate of inflation in September is almost four times higher than the officially announced figure, according to an independent group of academics who are working on key data that map the country's economic performance.
The Turkish Statistical Institute (Turkstat), the authority responsible for publishing inflation data and other key figures, announced a 0.97 percent inflation rate for September, while the Inflation Research Group (ENAG) calculated it to be 3.61. 
The group started calculating economic figures amid recently rising suspicion over manipulation of Turkey's official economic data by the ruling Justice and Development Party (AKP).
Trust in official figures, mainly the inflation and unemployment rates, has deteriorated since the switching of the country's parliamentary system to an executive presidency in 2018. Read the full article

20 journalists arrested, 20 journalists attacked in Turkey in 9 months

Main opposition Republican People's Party (CHP) İstanbul MP Sezgin Tanrıkulu has released his "2020 January-September Report on Violations of Freedom of Thought and Expression" in Turkey.
According to the report of the MP, 29 journalists-publishers-writers were convicted, 20 journalists were arrested, 57 journalists faced an investigation-lawsuit, 65 journalists were taken into custody and 20 journalists were attacked in the first nine months of 2020. While orders of confiscation-access block were imposed on 527 publications, 187 people faced a lawsuit-investigation over their social media posts in this period.
The report has underlined that scoring 50.02 points, Turkey ranks 154th in the 180-country World Press Freedom Index.
According to the "Arrested, Detained for Expressing Opinions" part of the report, the official figures of the Ministry of Interior show that 410 people were detained over their social media posts about COVID-19 as of March 25 and 402 people were detained for the same reason as of April 27. Read the full article

ARRESTED FOR REPORTING TORTURE
"It is journalism that has been arrested"

Arrested for reporting the allegations that Servet Turgut and Osman Şiban were dropped from a military helicopter in Van, Mezopotamya Agency (MA) reporter Cemil Uğur has sent a letter from prison: "We tried to bring the truth to people at all costs."
Four journalists revealed it with documents that villagers Servet Turgut and Osman Şiban were dropped from a military helicopter after they had been taken into custody by the soldiers in Çatak district in Van.
Shortly afterwards, Mezopotamya Agency (MA) reporters Cemil Uğur and Adnan Bilen, Jinnews reporter Şehriban Abi and journalist Nazan Sala were arrested on charge of "membership of the organization" on October 9.
Cemil Uğur, one of the arrested journalists in Turkey's Kurdish-majority eastern province of Van, has sent a letter to the Journalists' Union of Turkey (TGS). Sharing absurdities about the trial and their arrest without any evidence, Uğur has briefly stated the following in his letter: Read the full article
Tens of millions at risk of hunger in Turkey – opposition MPs
The pro-Kurdish Peoples' Democratic Party (HDP) has called for a parliamentary inquiry into the impact of poverty and social inequality in Turkey with 34 million civilians "facing the threat of starvation", Bianet reported on Wednesday.
"Sixteen million citizens are poor, and 18 million citizens live on the verge of poverty," HDP parliamentary group co-chairs Meral Danış Beştaş and Saruhan Oluç said in a submitted request, citing figures provided by the Confederation of Progressive Trade Unions of Turkey (DISK).
An income of 4,321 Turkish liras ($553) was necessary to properly provide for a family of four, but the falling international value of the currency had increased the prices of basic needs such as electricity and fuel, pushing more people into poverty, the deputies said.
The value of the lira has repeatedly hit historic lows in recent years, culminating in the 2018 currency crisis, which critics blame on the government's failure to raise interest rates. Meanwhile, the deputies said unemployment had risen to 17 million, significantly higher than the official figure of just over 4 million.
Purge victims' lives in shambles years after Turkey's failed putsch
On July 15, 2016, a group from within the Turkish army attempted to take control in the country. The putschists were thwarted within a few hours, and the attempt failed. Five days later, on July 20, the government declared a state of emergency for three months, which was later prolonged several times to last for a total of two years.
During the two-year long state of emergency, Turkey enacted 32 decrees, according to official statements. With these presidential decrees a total of 125,678 individuals were dismissed from public service.
The emergency decrees targeted people ad hominem, and the lists of names were offered no individualised justifications, or explanations, or reasoning for the sanctioning. Likewise, the assessment criteria used to determine whether a specific person would lose several rights were not included in the decrees.
Those sanctioned were permanently and indefinitely dismissed from public service. The decrees also stated that the dismissed: Read the full article
Looming showdown in Idlib? Turkey leaves isolated military posts, reinforces safer ones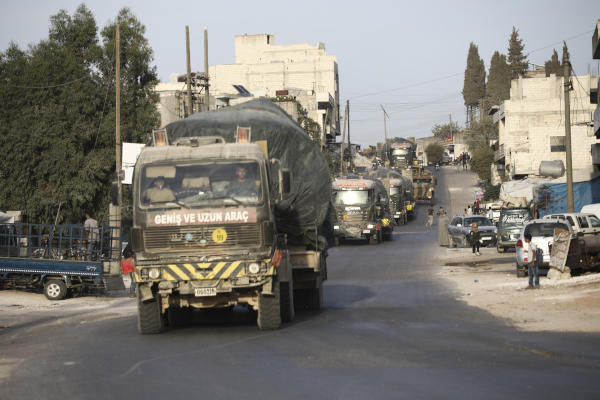 Turkey has started withdrawing from military posts in Syria's northeastern Idlib region that were surrounded by Damascus-controlled territory, the Syrian Observatory for Human Rights (SOHR) reported on Tuesday.
The move came after the deployment of troops in newly established bases in the parts of the region controlled by Turkish-backed factions.
According to observers, the recent actions signal a change in the Turkish strategy to protect its military posts surrounded by Syrian forces in the event of renewed clashes and prepare for possible frontline clashes.
The Turkish forces were reported on Tuesday as vacating its largest post of Morek in the Hama countryside. Six more posts have reportedly been in preparations for withdrawal. Read the full article

Journalist İshak Yasul handed down 10-month sentence

The 10th hearing in the trial of former Özgürlükçü Demokrasi responsible editor İshak Yasul and Editor-in-Chief Yılmaz Yıldız on the charge of "printing or publishing declarations by terrorist organizations" took place on 15 October 2020 at the 26th High Criminal Court of Istanbul.
Yasul's lawyer Özcan Kılıç was in attendance. Issuing its judgment at the end of the hearing, the court sentenced Yasul to 10 months in prison. The sentence was not deferred. The court ruled to separate the file against Yıldız, who has not given his statement yet.


Journalist Arafat Dayan sentenced to 5 years and 10 months in retrial

Journalist Arafat Dayan was handed down a combined prison sentence of 5 years and 10 months on two separate charges on 13 October 2020, at what marked the final hearing of his retrial by the 23rd High Criminal Court of Istanbul.
Dayan, the former managing editor of Özgür Gündem daily's weekly supplement Demokratik Ulus, was handed down 2 years and 4 months in prison for "printing or publishing declarations of terrorist organizations" and 3 years and 6 months for "terrorism propaganda."
The case against Dayan was originally based on eight separate indictments merged into one. In May 2015, Dayan was sentenced to 5 years and 10 months in prison for "spreading propaganda for a terrorist organization" at the final hearing of the original case. After his conviction was upheld in May 2016, Dayan was sent to prison to serve his sentence. Dayan's lawyers requested a retrial based on the 2019 amendment to Article 7/2 of the Anti-Terror Law as part of the First Judicial Reform Package and Dayan was released from prison when the trial court agreed to hold a retrial.
At least 89 journalists and media workers in prison
As of 16 October 2020, at least 89 journalists and media workers are in prison in Turkey, either in pre-trial detention or serving a sentence.


Person Forced to be a Police Informant in Tunceli
It is learned from the news coverage of October 14, 2020 that, a person named Servet Sonar was forced to be a police informant by 2 people that are stated to be police officers who came to Servet Sonar's workplace and then call him on the phone on October 13, 2020 in Tunceli.
Servet Sonar stated the following: "Yesterday (October 13, 2020) 2 police officers came while I was working and they said they wanted to talk to me for half an hour. (…) I said 'Talk to me here if there is something to talk, I am working now I am not available'. I was closing down my shop and arranging the warehouse when they called me that day, and they said 'Where are you? We were supposed to meet and talk'. I said, 'What will you talk about, there is nothing I have to tell you. I will never meet you, I don't know who you are. Tell it to me on the phone'. They said 'No we want to meet you for your own good, we want to help you'. I asked 'What do you want from me? Are you frankly forcing me to be a police informant?', and I told them I would make criminal complaints against them.



Faceless, brazen – the story of a play in Kurdish
When I was young, the eldest son of our next door neighbour would go out in their yard to do some mysterious thing every night. I had no idea what he was doing at first. Then I found out. Apparently, he would bury tapes filled with Kurdish music in the yard every night, and dig them out the next day to listen to them in secret. That is how outlawed our language was.. Read the full article

---