The New Turkey

HDP's District Co-Mayors in Van Detained


District Co-Mayors of Muradiye, Özalp and Başkale from the Peoples' Democratic Party (HDP) were taken into custody in the early morning hours today (December 6) on the ground that there are ongoing investigations against them conducted by the Van Chief Public Prosecutor's Office.

Muradiye Co-Mayors Yılmaz Şalan and Leyla Balkan, Özalp Co-Mayors Yakup Almaç and Dilan Örenci and Başkale Co-Mayors Erkan Acar and Şengül Polat have been brought to the Provincial Directorate of Security in Van after their houses were searched by the security forces. Blockading the municipality buildings, police officers do not allow people to enter or leave the municipalities.

In Turkey's southeastern province of Diyarbakır, HDP's Bağlar Municipal Council member Naşide Buluttekin Can has also been taken into custody. After searching her house, the police took Buluttekin Can to the Anti-Terror Branch of the Diyarbakır Directorate of Security. She was removed from office with HDP's five other municipal council members on October 22 and a trustee was appointed. (HA/SD)

---------------------------------------------

Number of prisoners in Turkey increases by 14 percent in 2018
The prison population in Turkey increased by 14 percent in 2018 compared to the previous year, reaching 264,842, the Turkish Statistical Institute (Tüik) said on its website on Friday. 

Some 78.9 percent of the prisoners were convicted, while 21.1 percent of them were held in pre-trial detention as of Dec. 31, 2018, Tüik said. 

The prison population in Turkey has been increasing steadily since 2013, the institution said. While 188 persons per 100,000 were in prison in Turkey in 2013, that figure reached to 288 in 2017, and 323 in 2018, Tüik said. 

The number of inmates between the ages 12 and 17 at the time they entered prison increased by 1.9 percent compared to 2017, reaching 2,095, while the number of juvenile prisoners according to the age at the time of the crime was committed rose by 22.8 percent in a year, Tüik said. 


-------------------------------------------------

1,606 killed in work-related accidents in first 11 months of 2019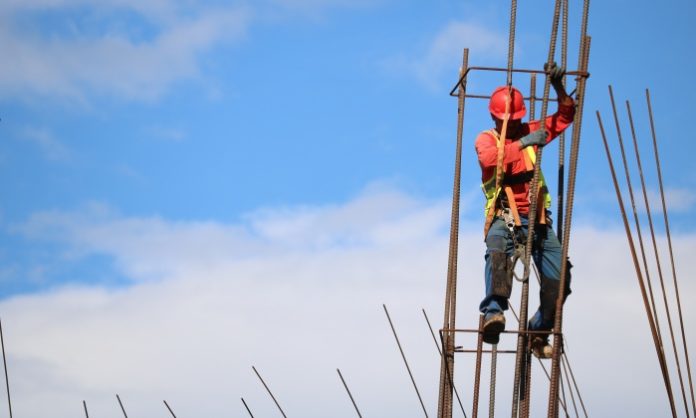 At least 1,606 people died in work-related accidents in Turkey in the first 11 months of 2019, according to a report from Turkey's Health and Safety Labor Watch (İSİG).

The report showed 126 of the workers were killed in November alone. İSİG's report was drafted based on relevant news reports in local and national media outlets and information gathered from coworkers and families of victims as well as work safety experts, workplace doctors and labor unions.

The highest number of work-related deaths occurred in July when 178 workers were killed.

The report also showed that there has been an increase in the number of suicide cases among workers. A total of 351 workers committed suicide either due to harsh working conditions or due to unemployment over the past six years, according to the report.


------------------------------------------

Greece expels Libyan ambassador over Turkey-Libya maritime agreement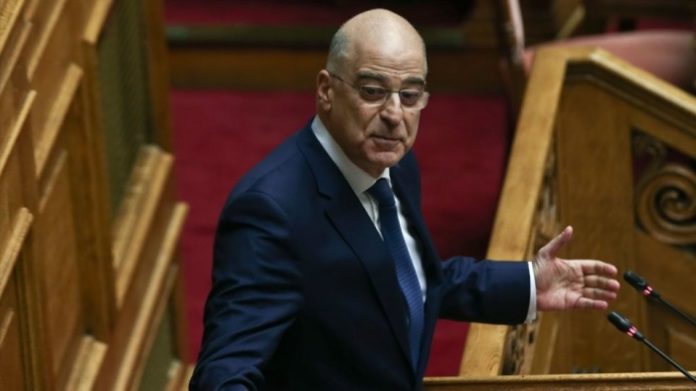 Greece said on Friday it was expelling the Libyan ambassador, angered by an accord between Libya and Turkey signed on Nov. 27 that maps out a sea boundary between the two countries close to the Greek island of Crete, Reuters reported. Libya called the move unacceptable. Turkey dismissed it as outrageous.
Greek Foreign Minister Nikos Dendias said the Turkish-Libyan accord was a "blatant violation of international law," telling a news briefing that the ambassador, Mohamed Younis AB Menfi, had 72 hours to leave the country.
The move did not mean Greece was severing diplomatic relations with Libya, Dendias said. Another foreign ministry official said Libya had "deceived" Greece. "This is a legally invalid document," Greek Prime Minister Kyriakos Mitsotakis told parliament.
"Not only is it geographically and historically invalid — wiping Greek islands off the map — but because it led Turkey to an unprecedented diplomatic isolation," he said. "It's just a piece of paper nobody recognizes."
Read the full article
--------------------------------------------------

Turkish police detain 7 in Istanbul women's protest
Istanbul police on Sunday detained seven people during a protest organised by a leading women's rights group calling for and end to gender-based violence. Police used pepper spray to break up the protest organised by the Women's Assembly in the city's Kadıköy district after the group failed to comply with an order to disperse, news site Diken reported.

Two members of the assembly, Genel-Secretary Fidan Ataselim and representative Ayşen Ece Kavas, were among the seven people detained in the protest, the assembly said on Twitter. The protest was inspired by a demonstration against sexual violence in Chile last month that has since gone global, the assembly said. 

The killing of a 20-year-old university student, who was stabbed to death by an escaped convict earlier this month in northern Turkey, has fuelled a long-standing discussion of femicide in the country. 

Some 390 women have been murdered by men in Turkey since the start of the year, including 49 who lost their lives in November, according to femicide watchdog Anti-Sayaç.

------------------------------------------------

Turkey, Russia discussing new S-400 missile contract
Russia and Turkey are working on a contract for the delivery of a new batch of Russian S-400 missile systems, the Interfax news agency cited a senior official at a Russian military cooperation agency as saying on Friday, according to Reuters.

Such a deal would be likely to further strain Ankara's relations with Washington, which has suspended Turkey from the US F-35 stealth fighter jet program, in which it was a producer and buyer, to penalize it for buying S-400 batteries this year. "We're gradually working on this question. Most importantly, both sides are intent on continuing cooperation in this sphere," the head of Russia's Federal Service for Military-Technical Cooperation was quoted as saying.

The official, Dmitry Shugaev, said he thought there was a "fairly high likelihood" Turkey and Russia would sign a contract for the delivery of an additional batch of S-400s next year. The head of Russia's state arms exporter told the RIA news agency on Nov. 26 that Moscow and Ankara were actively discussing Ankara taking up an option in its original missile contract for it to receive more S-400 systems.

-------------------------------------------------


Turkey detains 5 more Kurdish co-mayors from HDP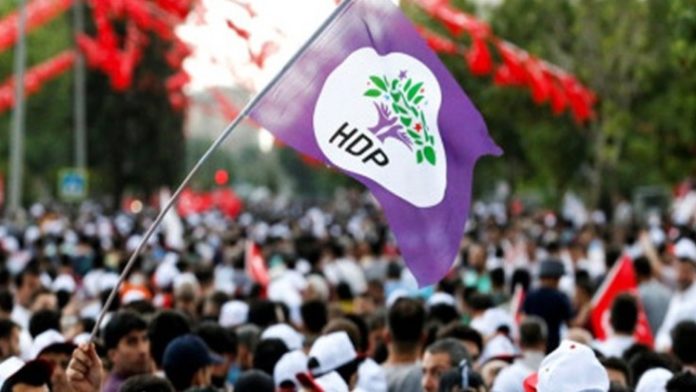 As part of an expanding crackdown on elected mayors from the Kurdish Peoples' Democratic Party (HDP), five HDP district co-mayors have been detained in the eastern province of Van on accusations of terrorism, according to Turkish media reports.

Muradiye district co-mayors Yılmaz Şalan and Leyla Balkan, Özalp co-mayors Yakup Almaç and Dilan Örenci and Başkale co-mayor Erkan Acar were detained on Friday as part of an investigation overseen by the Van Chief Public Prosecutor's Office.

Since the local elections of March 31, a total of 23 HDP mayors have been ousted from office and subsequently arrested. Ankara accuses the HDP of links to the terrorist Kurdistan Workers' Party (PKK). In August Turkey first removed the mayors of Diyarbakır, Mardin and Van, three metropolitan cities won by the HDP. The controversial practice of removing and arresting mayors was also widely implemented during Turkey's two-year-long state of emergency following an attempted coup in 2016.


-------------------------------------------------

Greece receives copy of maritime agreement signed between Turkey, Libya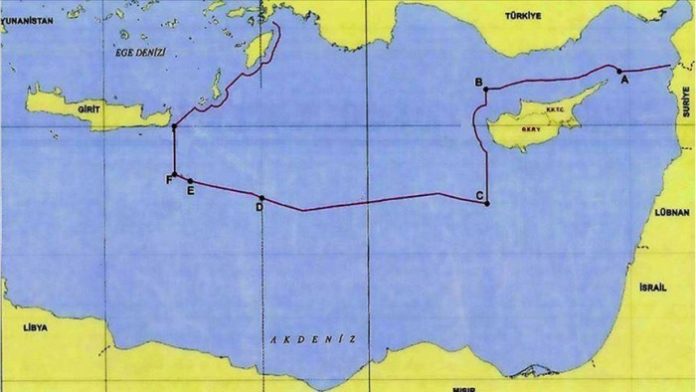 Greece has received a copy of a memorandum of understanding Turkey signed with Libya to ostensibly delimitate their maritime borders, the state-run broadcaster ERT reported on Thursday, according to the Ekathimerini news website.
The Greek Foreign Ministry is examining the content of the agreement, the report said.
Greek Premier Kyriakos Mitsotakis said on Thursday he told Turkish President Recep Tayyip Erdoğan that the Libya deal is legally void and complicates relations in a sensitive region. The talks between the two leaders were held on the sidelines of a NATO summit in London.
"I presented all the issues arising from the latest Turkish actions. The disagreements from both sides were noted. The two sides, however, agreed to continue discussions on the confidence-building measures of the defense ministry," he said. Read the full article


Turkey bans sale of cyanide to public following series of suicides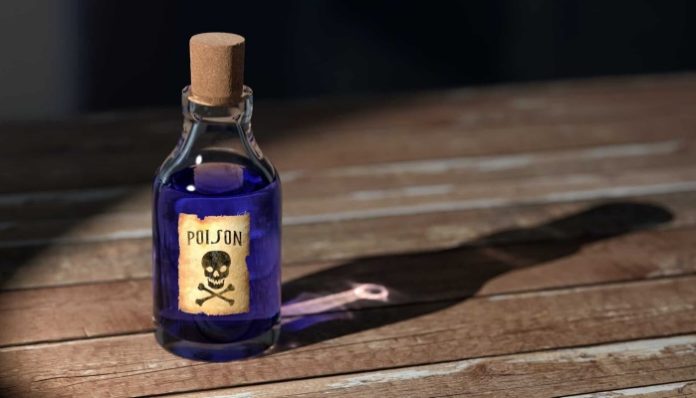 The public sale of cyanide compounds has been banned by Turkish authorities in the aftermath of several instances of suicide by cyanide poisoning, Turkish media reported. According to a change in the regulations published in the Official Gazette on Friday, the sale of a host of substances, including hydrogen cyanide, hydrocyanic acid, calcium cyanide and cadmium cyanide, is now controlled.
Under the rules cyanide compounds will not be put on the market for sale to the public through the Internet or in any electronic medium, and all packaging will include the phrase "For professional and industrial use only." For industrial use, companies will need an end-user certificate to purchase cyanide.
The mandatory end-user certificates will show what company used the compound, in what amount and for what purpose and that it will not be put on the market for public sale. In November Turkey was shaken by the news of several suicides caused by the use of cyanide.
In a similar development on Thursday 30-year-old Eren D., head of a district youth organization of the main opposition Republican People's Party (CHP) in Antalya, was found dead in his car. He left a note on the windshield saying he had killed himself with cyanide.
---------------------------------------

Turkey's banking watchdog eases rules on $8 mln in debt
Turkey's banking regulator has eased measures on how banks classify credit to once-troubled companies, helping lenders to potentially avoid adding more non-performing loans to their books, Bloomberg reported.
The Banking Regulation and Supervision Agency (BDDK) will now leave it to lenders to decide which company loans need to be reclassified as non-performing, said sources who asked not to be identified because the changes have not been publicly announced. Banks will not have to book the loans of businesses that have restructured borrowings or bolstered cash flows as non-performing, they said.
The watchdog in September ordered banks to reclassify $8 billion in debt as non-performing by the end of the year and set aside enough provisions to cover them. It is now backing down after banks complained that healthy businesses were included in the list, the people said. The move was aimed at getting banks to write off bad debt faster so they could ramp up lending to help fuel the struggling economy.
A notice of the change to the September directive was sent to banks last month, the people said. Loans already reclassified as non-performing before the November order are not covered, they said.
------------------------------------------

U.S. judge rejects Halkbank's special appearance plea
A judge in New York on Thursday rejected an appeal by litigators from law firm King & Spalding to enter a special appearance on behalf of Halkbank in a money laundering and sanctions evasion case filed against it.
U.S. Federal Judge Richard Berman once again rejected King & Spalding partner Andrew Hruska's request to make a special appearance for the bank after he rejected the same appeal in early November. "The court denies Halkbank's request to enter a 'special appearance,'" Berman said.
Despite his rejection, Berman allowed Hruska to further make its argument by a brief. King & Spalding on Monday said Turkey's state-owned Halkbank could not be labelled as a fugitive for failing to appear at a Manhattan court to enter a plea against criminal charges since corporations cannot be fugitives.
"Congress has explicitly authorized the applicability of the fugitive disentitlement doctrine to corporations," Berman wrote in response to law firm's position. Read the full article
---------------------------------------------

Turkish court orders release of anti-government religious group leader
A Turkish court in the southeast province of Adana ruled on Thursday in favour of the release of Egypt-educated theologian Alparslan Kuytul, the leader of the Islamist Furkan Foundation, after 22 months in prison.
Kuytul's official Twitter account announced the court's decision. The theologian was released from Bolu prison later in the day and went to a mosque for prayers.
On Jan. 30, 2018, police raided 33 addresses and arrested 28 foundation directors and members of the group, including Kuytul. The religious leader is known for his opposition to Turkey's ruling Justice and Development Party (AKP), which he once called the Development with Oppression Party.
After detaining Kuytul, Turkish prosecutors charged the leader with "inciting hatred" and "insulting the president" and the authorities shut down his foundation.
---------------------------------------------

Turkish online news editor faces up to 15 years for reporting on gov't whistleblower
A Turkish prosecutor has drafted an indictment for Doğan Akın, the editor and founder of the T24 news website, for his reporting on a government whistleblower's tweets between 2014 and 2016, seeking up to 15 years in prison, T24 said.
Akın faces terrorism-related charges for covering 108 tweets of Fuat Avni, an anonymous whistleblower who famously provided inside information from within President Recep Tayyip Erdoğan's inner circle. The prosecutor accused Akın of deliberately aiding and abetting a terrorist organization despite not being a member of it.
Back in August the news website had reported on an investigation launched into a number of Turkish news websites for reporting on Fuat Avni's tweets. The well-known Twitter user provided information on corruption within the government as well as unlawful actions by authorities and was followed by nearly 3 million people.
-----------------------------------------

Turkey sends 3 more Kurdish mayors to prison on terror charges
A Turkish court has arrested three district mayors in the country's Southeast who were previously removed from office by the Interior Ministry, the Turkish media reported.Savur district Co-mayor Gülistan Öncü, Mazıdağı district Co-mayor Nalan Özaydın and Derik district Co-mayor Mülkiye Esmez, all in Mardin province, who were detained following police raids on Nov.15, were arrested on Tuesday.
The mayors face charges of membership in a terrorist organization.
Ankara accuses the the Kurdish Peoples' Democratic Party (HDP) of links to militants of the Kurdistan Workers' Party (PKK). It has now replaced some 15 mayors from the HDP on alleged links to terrorism since municipal elections in March. In August Turkey first removed the mayors of Diyarbakır, Mardin and Van, three metropolitan cities won by the HDP.
All the mayors, who were democratically elected in local elections on March 31, have been removed from office by Turkey's Interior Ministry.
--------------------------------------

---------------------------------------

ECHR to announce verdict on case of jailed philanthropist Kavala
European Court of Human Rights (ECHR) will announce its decision next week on an appeal made by Turkish philanthropist and activist Osman Kavala, who has been in prison since 2017 on charges of trying to overthrow the government, Gazete Duvar reported.
Kavala was arrested on Oct. 18, 2017, and charged with attempting to overthrow the constitutional order, a common charge against opposition figures arrested since the failed coup attempt in July 2016.
Kavala submitted his appeal application in 2018, arguing that his rights had been violated as the detention had been unlawful and he was taken into custody without a court decision. Europe's top human rights court will announce its decision on Dec. 10, Gazete Duvar said.
Read the full article
Police had prior information on deadliest terror attack in Turkish history, new documents reveal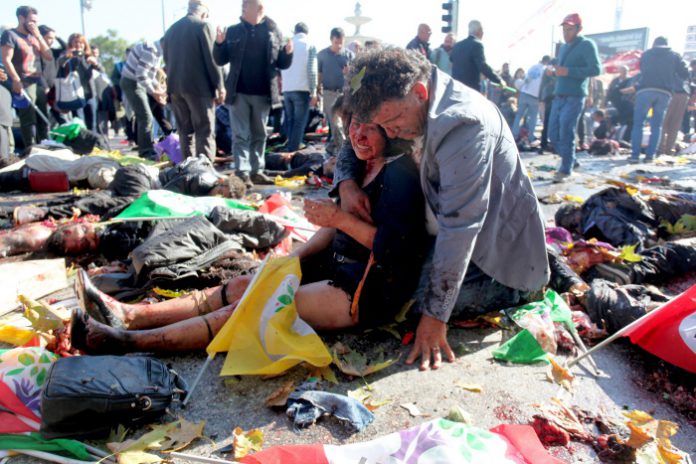 According to new documents the Turkish police had prior intelligence about the preparations for a 2015 suicide bomb attack in Ankara at least eight days before the incident, which killed more than a hundred people, the Cumhuriyet daily reported on Friday.
The report said the documents revealing the negligence of the officials were not presented to the court until recently, adding that they were provided to the Ankara Chief Public Prosecutor's Office by an unidentified person one year after a trial of suspects in the attack began in November 2016.
The documents indicated that Yakup Şahin, a member of the Islamic State in Iraq and the Levant (ISIL) who brought the suicide bombers to Ankara before the attack in late September 2015, attempted to buy two tons of chemicals used in bomb making from a pesticide seller in Gaziantep's Nizip district. When he was asked for an identity card, he left the shop.
The owner of the shop notified police about the attempt, and they identified the intended buyer.
The local police later informed counterterrorism units in Gaziantep city; however, the ISIL cell masterminding the attack obtained the necessary chemicals from another source, according to the investigation.
On Oct. 10, 2015 two suicide bombers attacked a peaceful demonstration in front of the Turkish capital's landmark railway station in Ulus. One hundred nine people died and some 500 others were wounded in the blasts.
---