The New Turkey


1,716 Children, 954 Women Subjected to Violence in Diyarbakır in Four Months

The Diyarbakır Network for Struggle Against Violence has released a report on the incidents of violence in the mostly Kurdish-populated southeastern province between March and June.

The report was prepared from data on the applications by women and children to civil society organizations and occupational organizations with the number of the applications and the types of violence considered.
The network is supported by the Rosa Women's Association, Peoples' Democratic Party (HDP) Diyarbakır Provincial Organization, the Diyarbakır Bar Association, the Confederation of Public Employees Trade Unions (KESK) Platform of Branches, the Women's Assembly at the Diyarbakır Chamber of Trade and Industry, the Diyarbakır Union of Chamber of Merchants and Craftspeople, the Diyarbakır Metropolitan Municipality and district municipalities.
The report was announced to the public yesterday (July 9) by the Rosa Women's Association, who gathered to draw attention to femicides wearing purple and black clothes. Ruken Ergüneş read the report at the association's building. Read the full article
-------------------------------------------

Journalist Ataman Under Arrest for 1,185 Days

Ataman was forced to leave the town he lived after he received threats from the police. The time he spent behind bars exceeded the legal limits and he is not receiving regular treatment although his disease is progressing.

Ziya Ataman was an intern reporter of the Dicle News Agency (DİHA) which was shut down in 2016 due to a Statutory Decree. He was detained on April 10, 2016, and arrested a day later on the charge of "membership of a terrorist organization."
He had eight hearings in the 1,185 days he spent behind bars. The Constitutional Court rejected his application. The judges and prosecutors who tried him were discharged in an investigation against the Fethullahist Terrorist Organization (FETÖ, held responsible for the 2016 coup attempt).
The upper limit for his arrest, which is two years as it is a case examined by a heavy penal court, has long been exceeded. But he is still behind bars at the Van High-Security Closed Prison. He is waiting for his next case which will be held at the Şırnak 1sy Heavy Penal Court on September 24. Read the full article
---------------------------------------

Keep the Volume up for Rights Defenders in Turkey' Website Opens

"Keep the Volume up for Rights Defenders in Turkey" website www.sessizkalma.org has opened. The website will bring together updates and information on pressures and lawsuits against rights defenders at risk in Turkey.

Three rights organizations Association Monitoring Equal Rights, Netherlands Helsinki Committee and Truth Justice Memory Center have created the website "Keep the Volume up for Rights Defenders in Turkey."
Sharing up-to-date information on the trials of rights defenders in Turkey, the website will also share the recent development under the title of "News.

-----------------------------------------

F-35 expulsion is not legitimate and a mistake - Turkey
Turkey on Wednesday condemned as not legitimate the U.S. move to exclude it from the F-35 stealth fighter jet programme over Ankara's purchase of a Russian missile defense system, and called on Washington to reverse the decision. 
"This one-sided step neither complies with the spirit of alliance nor is it based on legitimate reasons," Turkey's Foreign Ministry said in a statement, according to Agence France-Presse. "It is unfair to remove Turkey, one of the partners in the F-35 program," the ministry added, dismissing claims that the Russian S-400 system would pose a danger to the F-35.
Turkey has ordered more than 100 of the F-35 jets, spending $1.4 billion while its defense industry has invested significant sums into production. "We invite the U.S. to take back this error which will pave the way to irreparable damage to our strategic relations," the ministry added. Read the full article

---------------------------------

U.S. expels Turkey from F-35 programme in response to S-400 deal 
U.S. officials announced on Wednesday Turkey's formal expulsion from the F-35 Joint Strike Fighter programme in a statement followed by a rare live Pentagon press briefing.

Under Secretary of Defense for Acquisition and Sustainment Ellen M. Lord said the F-35 relies on its advanced stealth abilities and cannot co-exist with a Russian intelligence collection platform, and as such, Turkey's continued involvement with the F-35 program has been rendered impossible. 
Ankara soon responded to the U.S. move. "This one-sided step neither complies with the spirit of alliance nor is it based on legitimate reasons," Turkey's Foreign Ministry said in a statement issued Wednesday. "It is unfair to remove Turkey, one of the partners in the F-35 program."
Deputy Under Secretary of Defense for Policy David J. Trachtenberg stressed that the U.S. government has repeatedly stated on various platforms that Turkey could choose to acquire the Russian-made S-400 air defence systems, or the U.S.'s F-35 fighter jets, but ot both. Read the full article

------------------------------------------------

53,420 small businesses in Turkey close doors in first half of 2019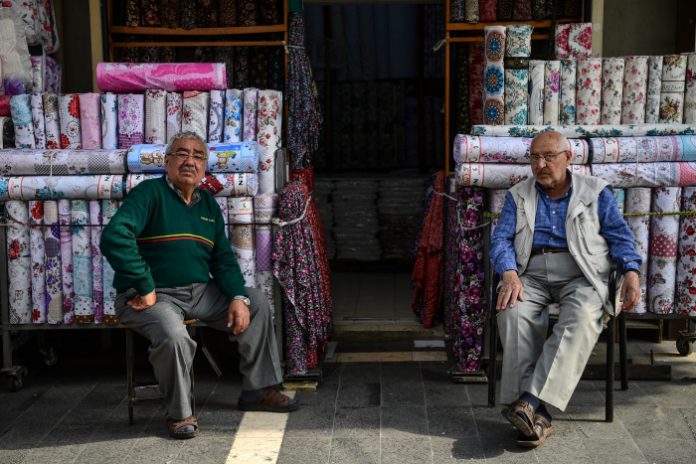 According to data provided by the Turkish Tradesmen and Artisans' Confederation (TESK), 53,420 small business owners in Turkey closed up shop in the first six months of the year, the Cumhuriyet newspaper reported on Tuesday. The figure showed an increase of 433 failed businesses over the same period last year.
Last year's total was already at a record high, standing at 106,167 businesses, which represented a 10 percent increase compared to the previous year. TESK said the number of small businesses shutting down since 2014 has surpassed half a million, reaching 569,757. Small businesses are also faced with growing burdens of debt.
According to Banking Regulation and Supervision Agency (BDDK) figures, the total volume of loans taken out by small business owners in May of this year stood at TL 629 billion ($110 billion), up from TL 551 billion ($96 billion) in May 2018. The total value of non-performing small business loans surged 91 percent in the last year.
-------------------------------------------

46 purge victims have died by suicide since state of emergency declared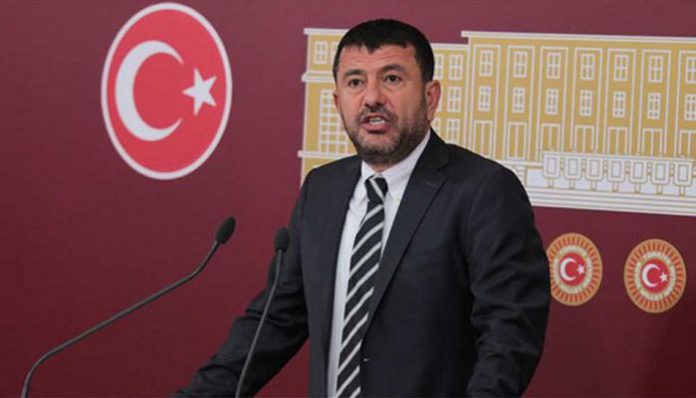 Forty-six victims of Turkey's massive post-coup purge of state institutions have committed suicide, according to a report drafted by an opposition deputy on the third anniversary of the declaration of a state of emergency after a failed coup in 2016. Republican People's Party's (CHP) Deputy Chairman Veli Ağbaba prepared the report exposing the social consequences of the two-year-long state of emergency, during which the government issued 31 decrees that affected the lives of thousands.
Turkey dismissed some 140,000 civil servants with the decrees over their alleged ties to terrorist organizations. In addition to losing their jobs, purge victims were denied passports, and according to several reports have been struggling to find jobs as they were stigmatized by a broader smear campaign. "That the government didn't take any steps to solve the problems of purge victims drove them to the point of despair," the report said.
Turkey established a state of emergency commission in 2017 to consider appeals from purge victims; however, according to the CHP deputy's report, 93 percent of the applications have been rejected. "The state of emergency has officially ended, but practically it's still in effect. It has been adopted by all institutions," the report concluded.


15 July 2019:

885 private companies transferred to TMSF since failed 2016 coup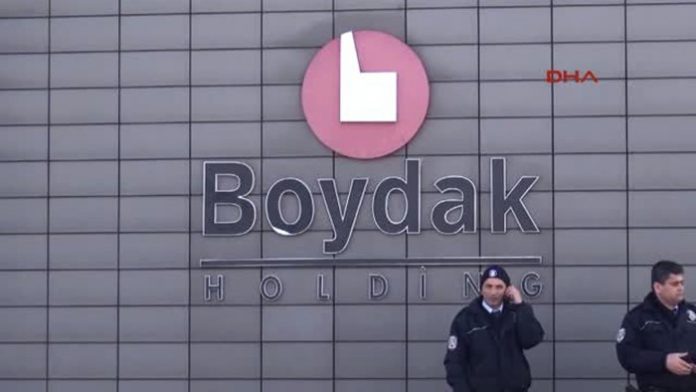 Eight hundred eighty-five private companies have been transferred to Turkey's Savings Deposit Insurance Fund (TMSF) since a 2016 failed coup due to their alleged affiliation with the Gülen movement, according to the Dünya news website. Turkey accuses the movement of orchestrating the abortive putsch, although it strongly denies any involvement.
In addition to these companies, valued at close to TL 60 billion ($10.5 billion), the TMSF seized the shares of 123 companies and the properties of 108 individuals. These companies, shares and individual properties are now controlled by trustees appointed by the TMSF. Among these companies, Boydak, İpek and Aydınlı were the largest with some 20,000 employees.
Jailed businessmen Hacı Boydak and Memduh Boydak, former board members and the owners of Boydak Holding, were given lengthy prison sentences on charges of Gülen links in July 2018. Akın İpek, the founder of İpek Holding, is living in the UK, which recently denied a request from Turkey for extradition.
Turkey's appeals court upholds life sentence for woman who killed her rapist
An appeals court approved the life sentence for Nevin Yıldırım, who became a symbol for Turkey's women's movement after killing her rapist in 2012 in the western province of Isparta, Duvar news site reported on Thursday.
Nevin Yıldırım was sentenced to life imprisonment for having killed N.G., who raped her at gunpoint and made her pregnant with a baby which she was forced to give birth to. After killing her rapist, Yıldırım put his head in a sack and threw the sack to the village square.
Yıldırım was first handed a life imprisonment sentence in 2015 by a district court. The appeals court later recommended a retrial, but the district court upheld its decision in 2018. The Court of Appeals on Thursday upheld Yıldırım's life sentence by majority vote. A female judge of the court attached an annotation to the decision which stated reductions over "unjust provocation" should be applied in Yıldırım's case.  Yıldırım's lawyer said they would also apply to the constitutional court, Duvar said. 
----------------------------------

Turkish Islamists say laws protecting women threaten the family
Turkish Islamists have launched a campaign against a European convention and a domestic law combating violence against women, saying they empower LGBTI groups and aim to destroy the institution of the family. 
The heated debate is one a several areas where splits have begun to emerge within the Islamist movement led by President Recep Tayyip Erdoğan, with criticism even reaching a conservative women's organisation founded by his daughter.
The story begins with the years of abuse suffered by Nahide Opuz after she married in 1995. Her husband battered her, attempted to run her over with his car and stabbed her. The police repeatedly ignored her pleas and allowed her husband to remain at large, until in 2002 he shot her mother dead.
Opuz took Turkey to the European Court of Human Rights, and in 2009 Turkey was convicted for failing to protect her despite her attempts to exercise her legal rights.  The Opuz verdict set a precedent and served as the basis of the Council of Europe Convention on Preventing and Combating Violence Against Women and Domestic Violence. Read the full article
---------------------------------

Istanbul developing broader hostility toward Arabs, not just Syrians
Resentment against migrants in Turkey's biggest city, Istanbul, has long been directed mainly at Syrian refugees, but it is now turning into a broader hostility toward all Arabs, said an analysis in Israeli newspaper Haaretz on Sunday.
"Anti-Arab racism is everywhere," said Palestinian artist Nasreen Amirah, who moved to Turkey two years ago. "I am looked at with loathing on the Metrobus. I wonder why they want to be so hurtful ... It's extreme. It's a kind of racism I never saw in Gaza." Haaretz Opinion Editor Esther Solomon reported from Istanbul, where she said resentment against Arabs in Istanbul was growing "at an alarming rate".
Solomon said there were two focuses of anti-Arab hostility in Turkey. The first is directed at "rich and condescending" tourists from the Gulf, and the second at the "poorer and far more politically combustible" Syrian refugees.   Turkey is home to more than 3.5 million Syrian refugees who fled the civil war that has engulfed their country since 2011. Read the full article

Turkey had censored more than 245,000 websites, URLs as of end-2018: report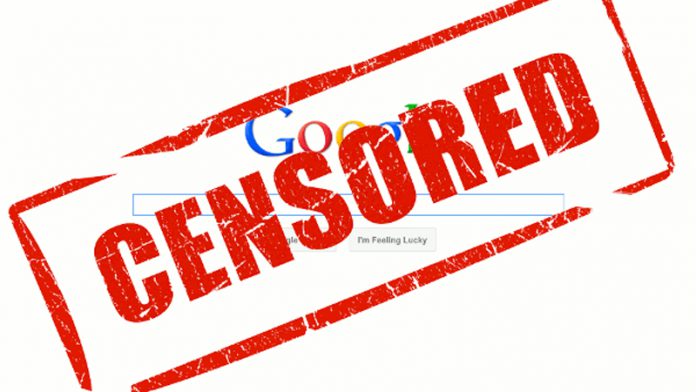 As of the end of 2018, Turkish authorities had banned access to a total of 245,825 websites and URLs, with only 11,879 of them censored by court decisions while others were restricted by official orders, according to the latest report by EngelliWeb, a nongovernmental organization monitoring Internet censorship in Turkey.
In 2018 alone public access to 54,903 URLs was banned, with 1,196 of these decisions made by Turkish courts.
A total of 3,306 of the restricted online posts in 2018 were news reports, according to the NGO report.
The Sözcü daily topped the list in 2018 with 204 banned news articles, followed by the Cumhuriyet daily with 196 and the Hürriyet daily with 190.
Although Turkish authorities banned access to content, media outlets are not obliged to remove the articles; however, according to the report, news websites like OdaTV, T24 and ABC Gazetesi deleted almost all of the banned URLs.
With a regulation adopted in February 2014, immediately after a government corruption scandal was exposed, Turkish authorities acquired the power to impose restrictions on certain types of content without entirely closing down the websites.
Twenty-two percent of the restriction decisions imposed on URLs in 2018 were related to gambling and betting websites.
Between 2014 and 2018 public access to a total of 7,334 online news articles was restricted by the authorities.
The Hürriyet daily topped the list with 721 articles, followed by the Sabah daily, T24 and Sözcü daily.
According to the report the Turkish government also requested the closure of 22,998 accounts on Twitter, although only 523 of them were restricted in Turkey. Meanwhile Facebook removed 2,381 posts of Turkish users in 2018 upon a request from Turkish authorities.
---