Media in Turkey
Last update: 06-Jul-2020

5 July 2020:

Turkish parliamentary office files complaint against insult by opposition columnist
The Turkish Parliament Speakers' Office has filed a criminal complaint against opposition newspaper Sözcü and a top columnist for allegedly insulting Turkey's lawmakers, news website Diken reported on Sunday.
Sözcü columnist Yılmaz Özdil on Saturday openly accused Turkish parliament members of theft in a column that targeted and insulted civil servants, Diken news site quoted the speaker's office as saying in the complaint filed with Ankara Chief Public Prosecutor.
"Thieves are free to enter parliament," Özdil wrote, before listing the various means in which Turkish lawmakers allegedly steal from public services, citing the cases of inflated quotes for healthcare reimbursements and stealing from a donation box.
"It is evident that this column was published to incite hatred and enmity toward Turkish Parliament and the lawmakers," the speaker's office said. Özdil, a vocal critic of the Turkish government, has been a frequent target of criminal complaints made by Ankara state officials. In 2019, Defence Minister Hulusi Akar demanded a prison sentence for Özdil over a column criticising the top government official.
---
Turkey's TV watchdog bans popular music video for encouraging smoking
Turkey's Radio and Television Supreme Council (RTÜK) has banned the broadcasting of a music video by a leading pop singer for encouraging smoking, Birgün newspaper reported on Sunday.
The ban against singer Sıla's music video "Karanfil'' ("Carnation" in English), follows a complaint filed by Orhan Kural, the chairman of the Sarıay Association, Turkey's first anti-smoking organisation, and the Tobacco and Alcohol Unit of the Agriculture Ministry, it said.
The lyrics of the song, "Remember me at least once a year, pin a carnation, light a cigarette from me,'' promote smoking, RTÜK said. Sıla's video had close to 25 million hits on YouTube at the time this article was published.
The decision arrives as Turkish President Recep Tayyip Erdoğan has vowed to curb social media in the country. Last week, RTÜK slapped two opposition TV stations with an unprecedented broadcast ban, sparking domestic and international criticism against censored media in Turkey.
---
2 July 2020:

TV channels critical of Turkish gov't receive 5-day ban, near permanent suspension
Two television channels in Turkey have been hit with five-day bans and the threat of permanent suspension, in a move slammed by press freedom organizations, according to the Middle East Eye. The Radio and Television Supreme Council (RTÜK) media watchdog slapped the bans on Halk TV and TELE 1, two television stations that often feature views critical of the government.
İlhan Taşçı, a member of RTÜK, tweeted the decision on Wednesday, saying that viewers tuning in to the channels would "only see black screens" for five days. He added that the two outlets would lose their broadcast licenses entirely if they were penalized again in future.
An investigation was launched into TELE 1 last week after a television host criticized Ottoman Sultan Abdulhamid II, who ruled from 1876 to 1909.
Merdan Yanardağ accused the former ruler of repressing progressives and reformists in the Ottoman Empire in the 19th century and described him as a "despicable dictator who was a slave to imperialism."
---
July 2020:

More than 400,000 websites banned in Turkey
Turkey had banned access to a total of 408,494 websites as of the end of last year, including 61,049 in 2019 alone, according to the "Bans on the Web 2019" report published by the Freedom of Expression Association (İFÖD).
Turkey's law No.5651, passed in 2007 to regulate online communications and internet broadcasting, has been used to ban access to 130,000 web addresses, 7,000 Twitter accounts, 40,000 individual tweets, 10,000 YouTube videos, and 6,200 Facebook posts as of the end of 2019, the report found.
At least 5,599 news articles were banned in 2019, and news networks removed 3,528 of them to avoid a wider ban on their services, according to İFÖD. Read the full article

---
20 May 2020:

Twitter account of top opposition official in Istanbul suspended
Twitter suspended on Wednesday the account of Canan Kaftancıoğlu, the Istanbul provincial head of Turkey's main opposition Republican People's Party (CHP). While the reason for the move is yet unknown, pro-government media outlet A Haber was quick to report that the prominent opposition official had for some time been "defending terrorist organisations and calling for a coup,'' in her social media posts.
The outlet shared a Twitter post by Kaftancıoğlu dated May 17, in which she questioned the detention of two Turkish journalists. Another post shared by A Haber dated to June 1, 2013.
"The Gezi Park and Taksim Square once again belong to the people,'' Kaftancıoğlu wrote. The tweet coincides with the Gezi Park protests, the biggest anti-government protests since Turkey's ruling Justice and Development Party (AKP) came to power in 2002. "Kaftancıoğlu would take up defending terrorist organisations at every chance she had through Twitter posts and accuse the state of being a  "murderer,''' A Haber said.

18 May 2020:

Turkey's RTÜK fines broadcasters critical of gov't $1.6 million in year and a half
Turkey's Radio and Television Supreme Council (RTÜK) over the last year and a half has imposed TL 11 million ($ 1.6 million) in fines on TV channels with critical stances towards the government, the Sözcü newspaper reported on Monday.
Speaking to the daily, RTÜK member İlhan Taşcı said between January 1, 2019 and May 15, 2020, broadcasters that are critical of the government received 36 fines, while pro-government channels only received two official warnings, the mildest sanction.
In addition Fox TV's popular news hour hosted by anchor Fatih Portakal was temporarily removed from the air three times. A total of 27 such bans were imposed against shows broadcast on Halk TV, KRT and Tele 1, along with Fox TV.
"It is obvious which broadcasters are protected and which ones are under pressure," Taşcı told Sözcü, adding that RTÜK has been using punitive measures as a weapon against those whose broadcasts upset the government.

1 May 2020

Netflix removes 'Designated Survivor' episode due to demand from Turkey
Netflix has removed an episode of political thriller series "Designated Survivor" in Turkey following a demand from the country's censor board, the Deadline news website reported. The episode, number seven from season two (when the show was still made by ABC), depicts a fictitious Turkish president, played by Troy Caylak, as its antagonist. Kiefer Sutherland leads the show as US President Tom Kirkman.
"Following a demand from the Turkish regulator, we have removed one episode of Designated Survivor from Netflix in Turkey only, to comply with local law," the streamer said in a statement. The episode was referring to an ongoing crackdown on the Gülen movement, which is accused of orchestrating a 2016 coup attempt. The movement strongly denies any involvement.
The episode remains on the service in all other territories. The show, produced by the Mark Gordon Company and Kinberg Genre, ran on ABC for two seasons, with Netflix handling international. After being cancelled by the US network, eOne and Netflix commissioned a third series, cancelling the show after it aired in summer 2019.
Back in February, Netflix revealed the nine occasions it has removed titles from its service in compliance with government demands, including dropping episode one of "Patriot Act" with Hasan Minhaj in Saudi Arabia, and removing both "The Last Temptation Of Christ" and "The Last Hangover" in Singapore.

30 April 2020:

MHP lawmakers propose state-registered ID numbers for social media users
Nationalist Movement Party (MHP) deputies proposed a law that would require social media users to register an ID number to access popular online platforms, BirGün reported on Thursday. The law will prevent phony accounts from spreading fear-inducing fake news, an activity that has not wavered during the COVID-19 pandemic, the news site said, quoting MHP Kırıkkale Deputy Halil Öztürk, who submitted the proposal to parliament, as saying.
According to the results of a 2018 public survey on social media platforms, Turkey was ranked first in the "countries most exposed to fake news" category, with 49 percent of all posts fulfilling the criteria, he said. Those who want to take advantage of the social media services will be required to request an ID number from the state, the MHP deputy said, adding the ID numbers would be protected under the Personal Data Protection Law.
The bill will also see heavy administrative fines applied to social network providers who do not comply with the sanctions included in our proposal, Öztürk said. The MHP proposal comes after parliament removed eight articles from the draft of Turkey's economic aid package that free speech advocates said censored and controlled social media.
26 April 2020:

Turkey has detained 402 over 'provocative' coronavirus posts since March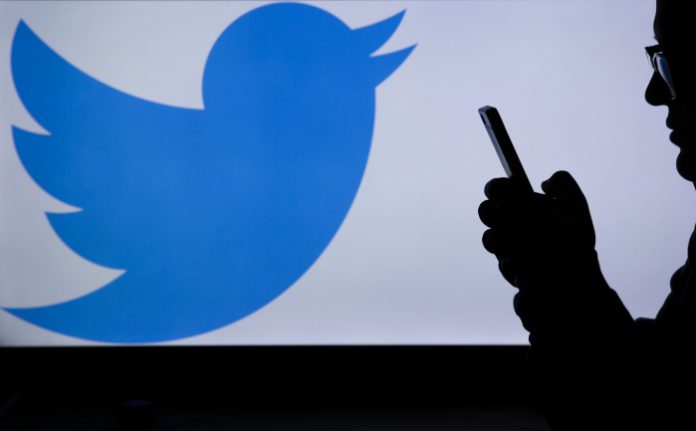 Turkey has detained 402 people in the past 42 days for allegedly sharing "false and provocative" social media postings concerning the coronavirus outbreak, officials said Monday, according to The Associated Press.
An Interior Ministry statement said officials have inspected more than 6,000 social media accounts and the 402 suspects were among a total of 855 account-holders sought by authorities for sharing posts deemed to be "provocative."
A ministry official said the social media users were detained for allegedly attempting to "cause panic" over the coronavirus pandemic with posts that, among other things, accuse the government of not doing enough to curb the outbreak or of lying about the numbers of deaths or infections.
---
2 April 2020:

Turkish authorities arrest three influential Twitter users on terror charges
Turkish authorities have arrested the owners of three influential government-critical Twitter accounts on terrorism charges, highlighting the country's latest crackdown on dissent.
Mesut Aykin, who directed a vocal Twitter account called "Türkiye Gerçekleri" (Facts of Turkey), was detained in Istanbul and taken to Ankara for questioning, reported news website Medya Faresi. Aykin was charged with spreading propaganda for the religious movement of Islamist preacher Fethullah Gülen movement, dubbed FETÖ by the Turkish government, which is blamed for orchestrating the failed coup d'etat in 2016.
Journalist Oktay Yaşar, the owner of a similarly critical account called Ankara Kuşu (Ankara Bird), and Kulis Kuşu (Backstage Bird) account manager Ümit Kaya were both detained on the same charges on Wednesday, the Sabah daily said.  
Yaşar's account, which had more than half a million followers, is currently inaccessible online. Kaya was a consultant for Turkish human rights activist Mehmet Bekaroğlu until recently, pro-government media figure Cem Küçük tweeted.

---
27 March 2020:

372 people in Turkey investigated over coronavirus posts, banned behavior
Turkish prosecutors have launched investigations into 372 people due to their social media posts or behavior that violates prohibitions aimed at controlling the spread of the new coronavirus, the tr724 news website reported.
As part of the investigations, three people have been arrested and three others have been indicted, while 21 of them have been released from detention on judicial probation.
These people face charges of spreading disinformation about the outbreak on social media, engaging in humiliating behavior towards elderly people, failing to comply with the rules of quarantine and stockpiling goods. 
Turkey imposed a curfew on people over the age of 65 to mitigate the outbreak. In videos posted on social media, some young people were seen making fun of elderly people who they see in public, falsely claiming that they will spread the coronavirus.

---
8 March 2020:

At least 25 journalists investigated, 4 arrested in one week in Turkey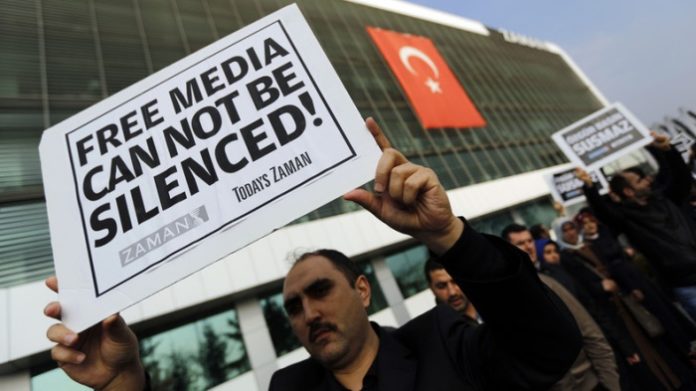 Investigations have been launched into at least 25 journalists in Turkey, while four have been arrested over the past week, according to a report on the Aktif Haber news website. The investigations into the journalists were launched due to their criticism of the Turkish military deployment in Syria, in particular after the death of 36 Turkish soldiers in an airstrike in Syria's Idlib province on Feb. 27.
The soldiers were killed in an airstrike conducted by the Syrian regime and backed by Russia, sending shockwaves of grief across the country. Following the tragedy, Turkish courts also imposed bans on access to some news websites that publish reports critical of the Turkish military presence in Syria.
The journalists under investigation also include some who have been covering the refugee crisis at Turkey's border with Greece.
---
7 March 2020:

Turkey continues crackdown on journalists, intellectuals
Turkish authorities have arrested at least eight journalists this week in a renewed crackdown on the media.
Barış Pehlivan, editor-in-chief for critical news outlet OdaTV, was arrested on Friday over a report covering the funeral of a Turkish intelligence officer who died in Libya. OdaTV news director Barış Terkoğlu and journalist Hülya Kılınç had been arrested over the same report on Wednesday.
Press freedom in Turkey has seen a sharp decline in recent years under the
government of President Recep Tayyip Erdoğan, and the country has become the world's biggest jailer of professional journalists, with year-long pre-trial detentions and long jail sentences being common occurrences.
Pro-Kurdish news site Rudaw's reporter Rawin Sterk and cameraman Mehmet Şirin Akgün were detained for "filming in a military field" for their coverage of the thousands of refugees at the Greek border in Turkey's westernmost Edirne province. Akgün was later released, while Sterk's detention was extended twice as he was relocated to Ankara.
Sterk on Friday was charged with terrorist propaganda in favour of the outlawed Kurdistan Workers' Party (PKK), with the court citing his social media posts as evidence.
Meanwhile, Yeni Yaşam newspaper's managing editor Ferhat Çelik, editor in chief Aydın Keser and editor Semiha Alankuş were summoned to court on Friday, but were released later in the day on parole.
---
7 March 2020:

Turkey to investigate coronavirus claims amid public concerns over transparency
Turkey's General Directorate of Security announced on Saturday it would be launching investigations into any form of misinformation on the presence of coronavirus cases in the country.
The investigations will include any form of social media posts sparking fear in the population, the directorate said in an official statement on its website. 
The move is adding fuel to concerns that the Health Ministry of the country, surrounded by countries where the disease has been found, is hiding cases of the deadly virus.
Originating in China's Wuhan province in December 2019, coronavirus has spread to more than 20 countries, including the United States, Russia, Iran, Spain, and India. The death toll caused by the virus worldwide climbed to at least climbed to at least 3,491 on Saturday with at least 102,472 confirmed across the globe, officials said. Covid-19 has been found in half of Turkey's eight neighbours - Iran, Greece, Iraq and Georgia.

---
7 March 2020:

Tens of Turkish bar associations condemn crackdown on media
A total of 40 Turkish Bar Associations have issued a statement condemning a renewed government crackdown on the media after the arrest of at least eight journalists this week, news site T24 reported. 
The arrest, detentions and, interrogation of opposition news portal OdaTV journalists and the move by a Turkish court to block access to the site is exerting pressure on freedom of expression in the country, the bar associations said. 
Turkish police arrested OdaTV editor-in-chief for Barış Pehlivan on Friday over a report covering the funeral of a Turkish intelligence officer who died in war-torn Libya. Pehlivan's arrest followed those of OdaTV news director Barış Terkoğlu and journalist Hülya Kılınç, also taken into police custody over the same report on Wednesday.
Turkish authorities blocked on Thursday access to OdaTV.  The news portal maintains the identity of the intelligence official had already been revealed by an opposition lawmaker.  
Read the full article

---
17 February 2020:

Arrests over social media messages:

In January, at least one journalist was arrested (Cevdet Akgün from a local newspaper in Zonguldak was arrested for 4 days). Two journalists were released. At least seven journalists and press workers were sentenced to prison an/or judicial fines over their journalistic activities (Ahmet Altan-Prison sentence upheld, Osman Akın-Two separate prison sentences). One journalist was also put on trial over his/her journalistic activities, one journalist was acquitted, lawsuits against three journalists were dropped.
Last month, at least 18 people were taken into custody, at least one person was arrested and at least three people were sentenced to prison/fines due to their social media messages. An investigation was launched against at least 67 people over their social media posts about earthquakes.
In January 2020, hundreds of people from political parties, municipalities, unions and associations were taken into custody, several people were arrested. In operations against the Peoples' Democratic Party (HDP), at least five co-mayors (Mardin Kızıltepe District Co-Mayor Zeyni İpek) and municipal council members were detained. At least two co-mayors and municipal council members were arrested. At least two co-mayors (Mardin-Savur Mehmet Aydın Alökmen, Şırnak-Kumçatı Mehmet Demir) were sentenced to prison. One MP (Çağlar Demirel) was sentenced to prison.
---
6 February 2020:

l asking it to launch an inquiry into its Turkish franchise due to its violation of the basic principles of journalism.
---
22 Januray 2020:

BİA MEDIA MONITORING 2019:

10 January 2020:

108 Journalists behind bars, thousands dismissed and unemployed on Journalists' Day
Turkey is celebrating the Working Journalists' Day on Jan.10 under widespread political oppression on the media and dramatically increased unemployment in the sector. While 108 journalists are in prisons and 172 journalists are under investigation because of their journalistic work, more than 13 thousand journalists have lost their jobs because of political and economic reasons. 
Jan.10 has been designated as the Working Journalists' Day when journalists were granted a series of freedoms and rights by the military administration following the military intervention on May 27, 1961.  
According to the World Press Freedom Index in 2019 by Reporters Without Borders(RSF), Turkey placed 157th out of 180 countries. The International Observatory Human Rights (IOHR) indicates that Turkey remains the worst jailer of journalists globally. 
Turkey's ruling Islamist Justice and Development Party (AKP) has particularly increased crackdown on the media following the failed coup attempt in July 2016. Scores of journalists have been imprisoned or harassed with legal challenges and more than 200 media outlets have been closed down. Those of critical media outlets which could manage to survive have been forced into self-censorship. 
Two hundred fifty journalists were put on trial in 2019. One hundred thirty-three years of prison sentences and 140000 Turkish Liras($23816) fine has been imposed on the journalists who were tried. Dozens of journalists were attacked, says Gülfem Karataş of the Turkish Journalists' Union (TGS) told Ahval.
Amid the widespread political crackdown, journalists in Turkey are also facing a huge unemployment and dismissal crisis. 
Official data of Turkey's Statistical Institute shows that one out of four journalism graduates is unemployed in the country in which thousands of young people graduate from departments of communication every year.
"According to the report we prepared a year after the failed coup attempt in 2016, the unemployment rate among the journalists was 30 per cent, now this rate is much higher. Only in 2019,186 journalists from different media outlets have been fired. Many journalists believe that they no longer can do their job in the country and are planning to go abroad," Karataş told Ahval. 
A passionate sports reporter, Uğur Köstekçi is one of those young unemployed journalists. Köstekçi began to journalism at an early age and did a lot both at home and abroad to improve himself. However, he is unemployed now even though he applied for a job many times.
"No matter you possess skills; if you do not have influential contacts, it is almost impossible to find a job in the media sector in Turkey," Köstekçi told Ahval.
Under such a massive political and economic pressure, doing journalism is getting harder and harder in Turkey, which forces some to quit journalism and to try their chance in another sector.
Asya İnedi worked 2,5 years for the Kurdish-sensitive Dicle News Agency, which was shut down after the failed coup attempt in 2016. While she was working for another news agency, she had to quit her job because of political oppression on the Kurdish media. Now she is doing agriculture in the Southern city of Adana. 
"I have started to journalism to report the truth to my people. We were under permanent threat and oppression because of our journalistic work. I was taken into custody several times. Our news agency has been shut down, but we did not give up," İnedi told Ahval. However, we have been incapacitated beyond a certain point, she says. 
Fifty-nine years after the coup administration organised the first Working Journalist Day in 1961, working conditions and the rights of journalists in Turkey are getting worse. To be able to overcome all those predicaments; we, as journalists, should unite and increase the low unionisation rates across Turkey, Karataş says.
Source: https://ahvalnews.com/turkey-press-freedom/
108-journalists-behind-bars-thousands-dismissed-and-
unemployed-journalists-day
Report by International Press Organizations on Status of Press Freedom in Turkey
The report "Turkey's Journalists in the Dock: The Judicial Silencing of the Fourth Estate" prepared in collaboration among eight international press freedom and journalism organizations was shared with the public in Brussels, Belgium yesterday (November 18).
The report has been prepared based on the findings of a joint mission to Turkey in September, during which these eight organizations met with Turkey's Constitutional Court, Court of Cassation and Ministry of Justice, as well as Turkey-based civil society groups and journalists.
While the organizations have "highlighted the continued jailing of over 120 journalists in Turkey as a deep stain on the country's human rights record", the report has revealed "an excess of egregious violations of fundamental rights, with dozens of journalists held on the most serious terrorism-related charges for months, sometimes years, based on the flimsiest of evidence in which critical journalism has been conflated with terrorist propaganda, all part of a campaign to silence opposition voices and close down free speech."


3 key issued have stood out in the report
In the Executive Summary of the report, it has been underlined that three key issues have stood out. These issues have been indicated as follows:
The endemic weaknesses of a judiciary submerged by tens of thousands of cases while simultaneously suffering the loss of a third of its own judges, and presided over by a management body under effective executive control, render it unfit for the task.

The government's judicial reform strategy (JRS), launched in May, fails to substantively address any of the principal obstacles to an effective and independent judiciary, suggesting its real purpose is to give the impression of reform while in fact normalizing state-of-emergency-style justice.

The approach of Turkish officials and courts toward fundamental rights remains highly problematic, particularly concerning the conflation of critical journalism with support for terrorist groups. In particular, European Court of Human Rights (ECtHR) jurisprudence with on the protection for freedom of expression is not observed.
Griffen: Europe must insist on substantial reforms
Speaking about press freedom in Turkey, IPI Deputy Director Scott Griffen has stated, "The plight of Turkey's journalists is but the tip of the iceberg of a much broader issue of systemic human rights abuse. European institutions must insist on substantial reform and not allow the Turkish authorities to gloss over the abuse with promises of superficial change while hundreds continue to pay the price of this abuse with the loss of their liberty."
Findings
The report has shared the following nine findings:
The press freedom environment in the country has not improved since the lifting of the state of emergency in July 2018. Scores of journalists remain behind bars or under travel bans as a consequence of an extended, politically motivated crackdown against the media.

A subsequent wide-ranging capture of the judiciary has progressively and severely damaged the rule of law and the public's right to access information.

The removal of up to one-third of judges and a wave of cases resulting from the post-coup-attempt crackdown has placed a burden on the judiciary but cannot be used as an excuse to fail to offer redress to ongoing, systemic and severe violations of fundamental rights.

The judicial reform strategy (JRS), announced in May 2019 by the Turkish government to address flaws in the justice system, will not be credible unless it guarantees judicial independence in both law and practice and ends the arbitrary persecution of journalists.

The Constitutional Court has made inconsistent rulings on freedom of expression cases. Where it has found in favour of journalists in line with ECtHR standards, rulings have been met with resistance and obstruction in the lower courts. These developments evidence political interference in the judiciary.

The mission recognizes the terrorist threat in Turkey but rejects arguments made by the Supreme Court of Cassation that this justifies exceptional measures outside ECtHR jurisprudence and that fundamental freedoms need to be compromised in the name of security. The state's actions clearly demonstrate that the existence of a terrorist threat is being instrumentalized to serve an indiscriminate crackdown on critical voices. The continued conflation – by the Turkish government, prosecutors and courts – of journalistic work with terror propaganda underscores this fact and was a consistent theme in the mission's meetings with the authorities.

The delegation welcomed the Supreme Court of Cassation's ruling to overturn convictions for defendants in the Cumhuriyet trial, but noted that it cannot reverse the personal damage done to those defendants as a result of their extended imprisonment. It further condemned the court's decision to bring new, more serious, charges against Ahmet Şık.

The delegation was profoundly alarmed by the new powers of Turkey's audio-visual regulator, the Radio and Television Supreme Council (RTÜK) that extend the agency's control to online broadcasters, threatening their existence through a costly and opaque licensing regime. The lack of a narrow definition of online broadcasting potentially empowers the state to regulate all online activity.

The accreditation of journalists and system of issuing press cards is in need of substantial reform. In the past three years it has seen the refusal of thousands of applications and removal of hundreds of press cards on security grounds and has been further abused to restrict the work of foreign correspondents in the country.
Recommendations
The organizations have also offered 11 main recommendations for press freedom in Turkey. These recommendations are the following:
Turkey must urgently revise all anti-terror and defamation laws, repeatedly abused to silence critical press. In particular, it must end the deliberate conflation of public criticism with terrorism propaganda.

It should take immediate steps to end the arbitrary prosecution of journalists, characterized by baseless indictments, politically driven judgments and severe violations of the right to a fair trial. All jailed journalists should be freed without delay. It should likewise end the misuse of travel bans that needlessly perpetuate the punishment of journalists.

It should end political interference of the judiciary, including repealing the April 2017 amendment to article 159 of the Constitution, which allowed for direct political control over the nomination procedure to the Council of Judges and Prosecutors, affecting the independence of the entire judicial system.

RTÜK regulation of online broadcasters must be reviewed to clearly define and limit the scope of regulation to commercial broadcasters to avoid it being used against any government critic.

A new transparent and open system of press accreditation that is independent of government should be introduced that puts journalist organizations at the centre of the process. Foreign journalists must also be able to attain accreditation and to work free of harassment.

The persistent refusal of the authorities to allow prison visits is a humanitarian issue that must end. Human rights and solidarity organizations for journalists should be enabled to visit detained journalists.

Turkish authorities should closely and genuinely involve independent civil society, journalists and international experts in freedom of expression, judicial independence and the rule of law to guide reforms that bring the independence of the judiciary in line with Turkey´s commitments under international human rights law.

The TCC must give priority to applications regarding detained journalists and administrative measures blocking websites, including Wikipedia, banned in Turkey for two-and-a-half years. The delays in these cases seriously harm the public's fundamental right to access information.

The TCC should improve its consistency of rulings involving journalists to end any ambiguity as to whether journalism can be used as evidence of terrorist propaganda.

The rulings of the TCC should be respected by lower courts and implemented without delay in line with article 153 of the Constitution.

TCC rulings that set precedents emphasizing that freedom of expression is a fundamental right and that journalism is not evidence of terrorism must be followed by lower courts. (EKN/SD)
Turkey's New Internet Regulations Spark Fears of New Wave of Censorship
 In Turkey, new controls regulating internet use have come into force. The government says all broadcasters, who are already restricted, need to abide by the same rules on the internet, but critics claim the new measures are an attempt to silence the last platform for independent journalism.
"This measure burns us," said Onur Oncu, explaining his reaction to the new internet controls. Oncu works as a reporter for Ozguruz, an internet news portal. Every day, Oncu sends news reports from his bedroom to Berlin, where Ozguruz is based. The website claims to provide independent news outside the control of Turkey's state regulatory authority. But according to new regulations, internet broadcasting now falls under government control.
"There are so many internet portals in Turkey. News sites, web TV, even by phone, people can do citizen journalism via Periscope," said Oncu. "And the government saw this, and it became a troublesome issue for them because they couldn't prevent it. The new broadcasting law has become a way to prevent it."
Media watchdogs
According to media watchdogs, as much as 90% of mainstream media is pro-government-owned, while state regulations impose strict controls on reporting. With the government's tightening grip on the mainstream media, the number of TV and radio internet news sources grew exponentially. Many well-known traditional journalists, who had been fired for critical reporting, now work on the internet.
Government attempts to regulate such webcasters are seen as just the latest attempt to control the internet. "For obtaining crucial political information, you have to go to social media," said Yaman Akdeniz of the Istanbul-based Freedom of Expression Society.

"That's why the Turkish authorities are targeting the internet," he added. "Whether through working practices or whether through now regulating or trying to regulate the radio-television services. But also the high number of criminal investigations and prosecutions."
Turkish authorities have blocked over 245,000 websites, according to the Istanbul Freedom of Expression association, making Turkey one of the world's most restrictive countries for the internet. Twitter and YouTube have been temporarily blocked, while Wikipedia has been banned since 2017. The government says the latest internet control measures are aimed at harmonizing broadcasting regulations so that all broadcasters follow the same rules. Under the new law, broadcasters that are refused a license or don't apply can be blocked or face hefty fines.
Court fight
In Istanbul's Kadikoy district, lawyers pack a seminar to the bursting point to attend a legal briefing on the new regulations. The organizers, the Freedom of Expression Association, say the event was oversubscribed several times.
"The law should protect individuals' right to voice their thoughts," said attending lawyer Selmin Sahin. "The [Turkish] lawmakers should remember this. We are at the beginning of this road, but I believe we can improve."
The past few months have seen the judiciary rule against the government in high-profile cases on freedom of expression.
In September, Turkey's top appeals court ruled for the release of five journalists from jail. They were among 14 other former employees of the Cumhuriyet newspaper convicted on terrorism charges. The case was widely seen as pivotal to media freedom, with the Cumhuriyet one of few remaining independent publications.
Turkey's Constitutional court in July decided in favor of hundreds of academics convicted on terrorism charges. The court ruled their freedom of expression was infringed for being convicted for signing a petition calling for an end to fighting between the Turkish government and Kurdish insurgents.
But a crackdown on pro-Kurdish internet media appears to be intensifying.
"Kurdish media and news broadcasting on the internet is constantly targeted, and every new web site they open is subject to a blocking order [by authorities]," Akdeniz said .
"It takes many years to take blocking decisions to the constitutional court and get a decision," he added. "Some of the applications we made in 2015 are yet to be heard. That's why the news providers, rather than giving up, constantly adapt and find new ways, like [video streaming service] Periscope. Some news providers now use Instagram."
For Oncu, with a colleague having fled the country and his editor living in Berlin, his faith is relying on the power of the internet to resist control.
"They are attempting to block, but there is an alternative. When they shut down our website, we started broadcasting by phones," Oncu said. "Unless they cut the cord for the internet, there could always be alternatives: YouTube, for example. It could be VINE or Facebook. I mean, there are many alternatives available, so I don't think they can cope with this."
Turkish presidency takes control of national Anadolu Agency
Management of Turkey's state-run Anadolu Agency has been transferred to the Presidency's Directorate of Communications, the Turkish government's official gazette announced on Friday.
The decree signed by President Recep Tayyip Erdoğan means power to audit the national news agency, appoint administrators and manage its activities, budget, and human resources will now lie with the presidency's communications directorate.
The latest move is likely to make Fahrettin Altun, the Presidency Communications Director, one of the most influential figures at the agency.
An academic known for his work at government friendly think tank SETA and regular columns for pro-government newspapers, Altun was named as the communications director last July.
Altun has spoken of his desire to encourage a "native and national" culture in Turkey in line with the Justice and Development Party (AKP)'s vision of Turkish nationalism and free from the influence of "Westernist ideologies".
The Presidency Directorate of Communications also oversees Turkey's national broadcaster, TRT, and the media regulatory body, the Radio and Television Supreme Council.
Anadolu Agency is the main source for results on election nights in Turkey, a status that led to controversy on the night of the March 31 local elections when the agency abruptly stopped updating results as the opposition candidate was poised to take the lead in Istanbul.
The next morning the Supreme Election Council chairman told reporters Anadolu Agency had not received data on the count from the council, raising suspicions that it received its data directly from AKP officials at polling stations.
Source: https://ahvalnews.com/anadolu
-agency/ turkish-presidency-takes-
control-national-
anadolu-agency