Media in Turkey
17-Feb-2020

17 February 2020:

Arrests over social media messages:

In January, at least one journalist was arrested (Cevdet Akgün from a local newspaper in Zonguldak was arrested for 4 days). Two journalists were released. At least seven journalists and press workers were sentenced to prison an/or judicial fines over their journalistic activities (Ahmet Altan-Prison sentence upheld, Osman Akın-Two separate prison sentences). One journalist was also put on trial over his/her journalistic activities, one journalist was acquitted, lawsuits against three journalists were dropped.
Last month, at least 18 people were taken into custody, at least one person was arrested and at least three people were sentenced to prison/fines due to their social media messages. An investigation was launched against at least 67 people over their social media posts about earthquakes.
In January 2020, hundreds of people from political parties, municipalities, unions and associations were taken into custody, several people were arrested. In operations against the Peoples' Democratic Party (HDP), at least five co-mayors (Mardin Kızıltepe District Co-Mayor Zeyni İpek) and municipal council members were detained. At least two co-mayors and municipal council members were arrested. At least two co-mayors (Mardin-Savur Mehmet Aydın Alökmen, Şırnak-Kumçatı Mehmet Demir) were sentenced to prison. One MP (Çağlar Demirel) was sentenced to prison.
---
6 February 2020:

Turkey's main opposition party announces boycott of CNN's Turkish affiliate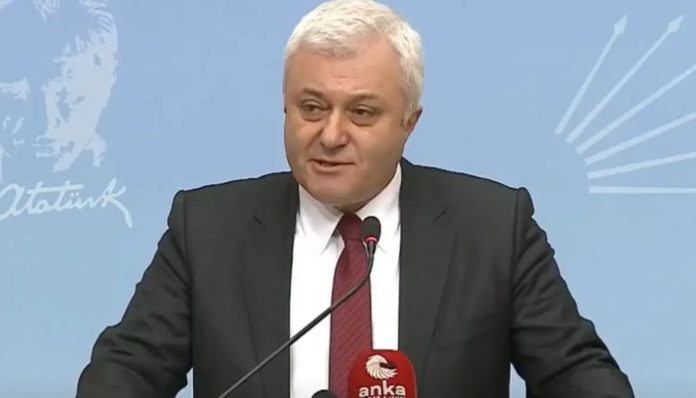 Turkey's main opposition party on Thursday announced its decision to boycott CNN's Turkish affiliate for its pro-government broadcasting and called on the public to avoid the TV channel, according to the T24 news website.
"Disregarding the public's right to obtain information, CNN Türk has been broadcasting in favor of the interests of the government instead of the nation," Tuncay Özkan, deputy chairman of the Republican People's Party (CHP), said at a press conference. The decision was taken by party management at a meeting on Feb. 3, Özkan added.
"No one from the CHP, from executives to members, will be hosted by CNN Türk," he said, "We advise our citizens to stop watching that station and to keep their children from watching it as well in order to protect them from the risks it poses."
In March 2019 the party's US representative sent a letter to CNN International asking it to launch an inquiry into its Turkish franchise due to its violation of the basic principles of journalism.
---
22 Januray 2020:

BİA MEDIA MONITORING 2019:

The Ends Justify the Means in Purging Critical Media

Four BİA Media Monitoring Reports that we published in 2019 show that a new climate of suppression has been created through new mechanisms of pressure such as press cards, Press Advertisement Institute ads, Laws on Capital Market and Banking.
Read the full article

---
10 January 2020:

108 Journalists behind bars, thousands dismissed and unemployed on Journalists' Day in Turkey
Turkey is celebrating the Working Journalists' Day on Jan.10 under widespread political oppression on the media and dramatically increased unemployment in the sector. While 108 journalists are in prisons and 172 journalists are under investigation because of their journalistic work, more than 13 thousand journalists have lost their jobs because of political and economic reasons. 
Jan.10 has been designated as the Working Journalists' Day when journalists were granted a series of freedoms and rights by the military administration following the military intervention on May 27, 1961.  
According to the World Press Freedom Index in 2019 by Reporters Without Borders(RSF), Turkey placed 157th out of 180 countries. The International Observatory Human Rights (IOHR) indicates that Turkey remains the worst jailer of journalists globally. 
Turkey's ruling Islamist Justice and Development Party (AKP) has particularly increased crackdown on the media following the failed coup attempt in July 2016. Scores of journalists have been imprisoned or harassed with legal challenges and more than 200 media outlets have been closed down. Those of critical media outlets which could manage to survive have been forced into self-censorship. 
Two hundred fifty journalists were put on trial in 2019. One hundred thirty-three years of prison sentences and 140000 Turkish Liras($23816) fine has been imposed on the journalists who were tried. Dozens of journalists were attacked, says Gülfem Karataş of the Turkish Journalists' Union (TGS) told Ahval.
Amid the widespread political crackdown, journalists in Turkey are also facing a huge unemployment and dismissal crisis. 
Official data of Turkey's Statistical Institute shows that one out of four journalism graduates is unemployed in the country in which thousands of young people graduate from departments of communication every year.
"According to the report we prepared a year after the failed coup attempt in 2016, the unemployment rate among the journalists was 30 per cent, now this rate is much higher. Only in 2019,186 journalists from different media outlets have been fired. Many journalists believe that they no longer can do their job in the country and are planning to go abroad," Karataş told Ahval. 
A passionate sports reporter, Uğur Köstekçi is one of those young unemployed journalists. Köstekçi began to journalism at an early age and did a lot both at home and abroad to improve himself. However, he is unemployed now even though he applied for a job many times.
"No matter you possess skills; if you do not have influential contacts, it is almost impossible to find a job in the media sector in Turkey," Köstekçi told Ahval.
Under such a massive political and economic pressure, doing journalism is getting harder and harder in Turkey, which forces some to quit journalism and to try their chance in another sector.
Asya İnedi worked 2,5 years for the Kurdish-sensitive Dicle News Agency, which was shut down after the failed coup attempt in 2016. While she was working for another news agency, she had to quit her job because of political oppression on the Kurdish media. Now she is doing agriculture in the Southern city of Adana. 
"I have started to journalism to report the truth to my people. We were under permanent threat and oppression because of our journalistic work. I was taken into custody several times. Our news agency has been shut down, but we did not give up," İnedi told Ahval. However, we have been incapacitated beyond a certain point, she says. 
Fifty-nine years after the coup administration organised the first Working Journalist Day in 1961, working conditions and the rights of journalists in Turkey are getting worse. To be able to overcome all those predicaments; we, as journalists, should unite and increase the low unionisation rates across Turkey, Karataş says.
Source: https://ahvalnews.com/turkey-press-freedom/
108-journalists-behind-bars-thousands-dismissed-and-
unemployed-journalists-day

23 December 2019:

More than 100 journalists to greet new year from behind bars in Turkey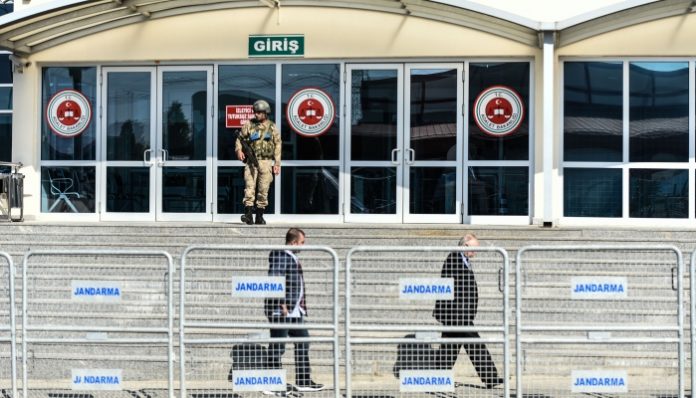 More than 100 journalists and media workers are about to enter the year 2020 in prison in Turkey, according to a list compiled by Jailed Journos, an online platform. The list provides the names, companies and positions of each journalist as well as the date of their arrest and the prison in which they are currently being held.
The list has been announced as a work in progress to be finalized on Dec. 29. The platform has asked readers to inform them of any journalists they might have omitted. Many Turkish journalists are standing trial on terror-related charges over their reports.
Turkey is ranked 157th out of 180 countries in the Reporters Without Borders' 2019 Press Freedom Index. The country has been described as the "world's biggest jailer of journalists" by several NGOs and international organizations, including a recent press freedom report released by the Council of Europe.

---
29 November 2019:

Turkish online news editor faces up to 15 years for reporting on gov't whistleblower
A Turkish prosecutor has drafted an indictment for Doğan Akın, the editor and founder of the T24 news website, for his reporting on a government whistleblower's tweets between 2014 and 2016, seeking up to 15 years in prison, T24 said.
Akın faces terrorism-related charges for covering 108 tweets of Fuat Avni, an anonymous whistleblower who famously provided inside information from within President Recep Tayyip Erdoğan's inner circle. The prosecutor accused Akın of deliberately aiding and abetting a terrorist organization despite not being a member of it.
Back in August the news website had reported on an investigation launched into a number of Turkish news websites for reporting on Fuat Avni's tweets. The well-known Twitter user provided information on corruption within the government as well as unlawful actions by authorities and was followed by nearly 3 million people.
19 November 2019:
Report by International Press Organizations on Status of Press Freedom in Turkey
The report "Turkey's Journalists in the Dock: The Judicial Silencing of the Fourth Estate" prepared in collaboration among eight international press freedom and journalism organizations was shared with the public in Brussels, Belgium yesterday (November 18).
The report has been prepared based on the findings of a joint mission to Turkey in September, during which these eight organizations met with Turkey's Constitutional Court, Court of Cassation and Ministry of Justice, as well as Turkey-based civil society groups and journalists.
While the organizations have "highlighted the continued jailing of over 120 journalists in Turkey as a deep stain on the country's human rights record", the report has revealed "an excess of egregious violations of fundamental rights, with dozens of journalists held on the most serious terrorism-related charges for months, sometimes years, based on the flimsiest of evidence in which critical journalism has been conflated with terrorist propaganda, all part of a campaign to silence opposition voices and close down free speech."


3 key issued have stood out in the report
In the Executive Summary of the report, it has been underlined that three key issues have stood out. These issues have been indicated as follows:
The endemic weaknesses of a judiciary submerged by tens of thousands of cases while simultaneously suffering the loss of a third of its own judges, and presided over by a management body under effective executive control, render it unfit for the task.

The government's judicial reform strategy (JRS), launched in May, fails to substantively address any of the principal obstacles to an effective and independent judiciary, suggesting its real purpose is to give the impression of reform while in fact normalizing state-of-emergency-style justice.

The approach of Turkish officials and courts toward fundamental rights remains highly problematic, particularly concerning the conflation of critical journalism with support for terrorist groups. In particular, European Court of Human Rights (ECtHR) jurisprudence with on the protection for freedom of expression is not observed.
Griffen: Europe must insist on substantial reforms
Speaking about press freedom in Turkey, IPI Deputy Director Scott Griffen has stated, "The plight of Turkey's journalists is but the tip of the iceberg of a much broader issue of systemic human rights abuse. European institutions must insist on substantial reform and not allow the Turkish authorities to gloss over the abuse with promises of superficial change while hundreds continue to pay the price of this abuse with the loss of their liberty."
Findings
The report has shared the following nine findings:
The press freedom environment in the country has not improved since the lifting of the state of emergency in July 2018. Scores of journalists remain behind bars or under travel bans as a consequence of an extended, politically motivated crackdown against the media.

A subsequent wide-ranging capture of the judiciary has progressively and severely damaged the rule of law and the public's right to access information.

The removal of up to one-third of judges and a wave of cases resulting from the post-coup-attempt crackdown has placed a burden on the judiciary but cannot be used as an excuse to fail to offer redress to ongoing, systemic and severe violations of fundamental rights.

The judicial reform strategy (JRS), announced in May 2019 by the Turkish government to address flaws in the justice system, will not be credible unless it guarantees judicial independence in both law and practice and ends the arbitrary persecution of journalists.

The Constitutional Court has made inconsistent rulings on freedom of expression cases. Where it has found in favour of journalists in line with ECtHR standards, rulings have been met with resistance and obstruction in the lower courts. These developments evidence political interference in the judiciary.

The mission recognizes the terrorist threat in Turkey but rejects arguments made by the Supreme Court of Cassation that this justifies exceptional measures outside ECtHR jurisprudence and that fundamental freedoms need to be compromised in the name of security. The state's actions clearly demonstrate that the existence of a terrorist threat is being instrumentalized to serve an indiscriminate crackdown on critical voices. The continued conflation – by the Turkish government, prosecutors and courts – of journalistic work with terror propaganda underscores this fact and was a consistent theme in the mission's meetings with the authorities.

The delegation welcomed the Supreme Court of Cassation's ruling to overturn convictions for defendants in the Cumhuriyet trial, but noted that it cannot reverse the personal damage done to those defendants as a result of their extended imprisonment. It further condemned the court's decision to bring new, more serious, charges against Ahmet Şık.

The delegation was profoundly alarmed by the new powers of Turkey's audio-visual regulator, the Radio and Television Supreme Council (RTÜK) that extend the agency's control to online broadcasters, threatening their existence through a costly and opaque licensing regime. The lack of a narrow definition of online broadcasting potentially empowers the state to regulate all online activity.

The accreditation of journalists and system of issuing press cards is in need of substantial reform. In the past three years it has seen the refusal of thousands of applications and removal of hundreds of press cards on security grounds and has been further abused to restrict the work of foreign correspondents in the country.
Recommendations
The organizations have also offered 11 main recommendations for press freedom in Turkey. These recommendations are the following:
Turkey must urgently revise all anti-terror and defamation laws, repeatedly abused to silence critical press. In particular, it must end the deliberate conflation of public criticism with terrorism propaganda.

It should take immediate steps to end the arbitrary prosecution of journalists, characterized by baseless indictments, politically driven judgments and severe violations of the right to a fair trial. All jailed journalists should be freed without delay. It should likewise end the misuse of travel bans that needlessly perpetuate the punishment of journalists.

It should end political interference of the judiciary, including repealing the April 2017 amendment to article 159 of the Constitution, which allowed for direct political control over the nomination procedure to the Council of Judges and Prosecutors, affecting the independence of the entire judicial system.

RTÜK regulation of online broadcasters must be reviewed to clearly define and limit the scope of regulation to commercial broadcasters to avoid it being used against any government critic.

A new transparent and open system of press accreditation that is independent of government should be introduced that puts journalist organizations at the centre of the process. Foreign journalists must also be able to attain accreditation and to work free of harassment.

The persistent refusal of the authorities to allow prison visits is a humanitarian issue that must end. Human rights and solidarity organizations for journalists should be enabled to visit detained journalists.

Turkish authorities should closely and genuinely involve independent civil society, journalists and international experts in freedom of expression, judicial independence and the rule of law to guide reforms that bring the independence of the judiciary in line with Turkey´s commitments under international human rights law.

The TCC must give priority to applications regarding detained journalists and administrative measures blocking websites, including Wikipedia, banned in Turkey for two-and-a-half years. The delays in these cases seriously harm the public's fundamental right to access information.

The TCC should improve its consistency of rulings involving journalists to end any ambiguity as to whether journalism can be used as evidence of terrorist propaganda.

The rulings of the TCC should be respected by lower courts and implemented without delay in line with article 153 of the Constitution.

TCC rulings that set precedents emphasizing that freedom of expression is a fundamental right and that journalism is not evidence of terrorism must be followed by lower courts. (EKN/SD)
Turkey's New Internet Regulations Spark Fears of New Wave of Censorship
 In Turkey, new controls regulating internet use have come into force. The government says all broadcasters, who are already restricted, need to abide by the same rules on the internet, but critics claim the new measures are an attempt to silence the last platform for independent journalism.
"This measure burns us," said Onur Oncu, explaining his reaction to the new internet controls. Oncu works as a reporter for Ozguruz, an internet news portal. Every day, Oncu sends news reports from his bedroom to Berlin, where Ozguruz is based. The website claims to provide independent news outside the control of Turkey's state regulatory authority. But according to new regulations, internet broadcasting now falls under government control.
"There are so many internet portals in Turkey. News sites, web TV, even by phone, people can do citizen journalism via Periscope," said Oncu. "And the government saw this, and it became a troublesome issue for them because they couldn't prevent it. The new broadcasting law has become a way to prevent it."
Media watchdogs
According to media watchdogs, as much as 90% of mainstream media is pro-government-owned, while state regulations impose strict controls on reporting. With the government's tightening grip on the mainstream media, the number of TV and radio internet news sources grew exponentially. Many well-known traditional journalists, who had been fired for critical reporting, now work on the internet.
Government attempts to regulate such webcasters are seen as just the latest attempt to control the internet. "For obtaining crucial political information, you have to go to social media," said Yaman Akdeniz of the Istanbul-based Freedom of Expression Society.

"That's why the Turkish authorities are targeting the internet," he added. "Whether through working practices or whether through now regulating or trying to regulate the radio-television services. But also the high number of criminal investigations and prosecutions."
Turkish authorities have blocked over 245,000 websites, according to the Istanbul Freedom of Expression association, making Turkey one of the world's most restrictive countries for the internet. Twitter and YouTube have been temporarily blocked, while Wikipedia has been banned since 2017. The government says the latest internet control measures are aimed at harmonizing broadcasting regulations so that all broadcasters follow the same rules. Under the new law, broadcasters that are refused a license or don't apply can be blocked or face hefty fines.
Court fight
In Istanbul's Kadikoy district, lawyers pack a seminar to the bursting point to attend a legal briefing on the new regulations. The organizers, the Freedom of Expression Association, say the event was oversubscribed several times.
"The law should protect individuals' right to voice their thoughts," said attending lawyer Selmin Sahin. "The [Turkish] lawmakers should remember this. We are at the beginning of this road, but I believe we can improve."
The past few months have seen the judiciary rule against the government in high-profile cases on freedom of expression.
In September, Turkey's top appeals court ruled for the release of five journalists from jail. They were among 14 other former employees of the Cumhuriyet newspaper convicted on terrorism charges. The case was widely seen as pivotal to media freedom, with the Cumhuriyet one of few remaining independent publications.
Turkey's Constitutional court in July decided in favor of hundreds of academics convicted on terrorism charges. The court ruled their freedom of expression was infringed for being convicted for signing a petition calling for an end to fighting between the Turkish government and Kurdish insurgents.
But a crackdown on pro-Kurdish internet media appears to be intensifying.
"Kurdish media and news broadcasting on the internet is constantly targeted, and every new web site they open is subject to a blocking order [by authorities]," Akdeniz said .
"It takes many years to take blocking decisions to the constitutional court and get a decision," he added. "Some of the applications we made in 2015 are yet to be heard. That's why the news providers, rather than giving up, constantly adapt and find new ways, like [video streaming service] Periscope. Some news providers now use Instagram."
For Oncu, with a colleague having fled the country and his editor living in Berlin, his faith is relying on the power of the internet to resist control.
"They are attempting to block, but there is an alternative. When they shut down our website, we started broadcasting by phones," Oncu said. "Unless they cut the cord for the internet, there could always be alternatives: YouTube, for example. It could be VINE or Facebook. I mean, there are many alternatives available, so I don't think they can cope with this."

31 October 2019:

Turkey's media watchdog dismisses opposition member over secrecy violation
An opposition representative of Turkey's media watchdog, The Turkish Radio and Television Supreme Council (RTÜK), has been sacked for violating the institution's principles of neutrality and secrecy, pro-government Sabah newspaper reported on Thursday. 
Veteran journalist Faruk Bildirici is accused of disclosing secret information about the institution and media service providers. The journalist was elected as RTÜK member in July after being nominated by the main opposition Republican People's Party (CHP).
The ruling Justice and Development Party (AKP) controls four seats on the RTÜK board, while its coalition partners in the far-right Nationalist Movement Party hold two seats. Candidates from opposition parties hold three seats.
The decision to dismiss Bildirici follows a warning issued to the board member by RTÜK President Ebubekir Şahin against acting as a member of a political party. Read the full article
---
10 October 2019:

Turkey launches investigation into social media posts against Syria offensive
Turkey's police department announced on Tuesday that it had launched investigations into 78 people over social media posts criticising Turkey' military offensive in northern Syria, BBC Turkish reported. "Legal proceedings have started as of Oct. 9, 2019, for 78 persons who provoked hatred and enmity among people by engaging in black propaganda against our country over Operation Peace Spring, who shared ungrounded and false posts to damage the credibility of our security forces, and who were observed to be engaged in terror propaganda," it said in a written statement.
Turkish police also detained two journalists from opposition news outlets on Thursday morning. Hakan Demir, the internet editor of the leftist Birgün newspaper, was taken into custody after the police raided his house early morning, Birgün said. Gökhan Diler, the managing editor of independent news site Diken, is also under detention over provoking hatred and enmity, Birgün said.
Some 21 people have been detained over their social media posts denouncing Turkey's military operation in the southeastern province of Marding, pro-government TGRT hater reported on Thursday.

---
20 September 2019:

Turkish media watchdog ignores court order to end broadcast ban on corruption - official
Turkey's state media watchdog is ignoring a ruling by the country's highest legal body against a broadcast ban on reports about corruption by former ministers of the ruling party, Turkish news site İleri Haber reported on Friday.
Turkey's Constitutional Court ruled this week that a broadcast ban placed on reports on a December 2013 corruption probe that implicated four ministers of the ruling Justice and Development Party (AKP) breached press freedom and freedom of expression laws. The ruling related to a parliamentary commission set up to investigate the claims that high-ranking AKP officials had received bribes and were involved in other corrupt activities.
Four AKP ministers resigned as a result of the investigation. Yet the AKP says the investigations were a "coup attempt" launched by police and prosecutors who were members of the Gülen movement, a now-banned religious group that had been allied to the AKP before the investigations. Despite the court's decision Turkey's Radio and Television Supreme Council (RTÜK) is yet to remove the ban on reports on the investigation, according to Faruk Bildirici, an opposition member of the RTÜK board.
"The RTÜK must remove the (broadcast ban) decision from its website. I have still not received a positive response to my application," İleri Haber quoted Bildirici as saying.
---

Regulation bringing online broadcasting under RTÜK control goes into effect
1 July 2019:

Turkish presidency takes control of national Anadolu Agency
Management of Turkey's state-run Anadolu Agency has been transferred to the Presidency's Directorate of Communications, the Turkish government's official gazette announced on Friday.
The decree signed by President Recep Tayyip Erdoğan means power to audit the national news agency, appoint administrators and manage its activities, budget, and human resources will now lie with the presidency's communications directorate.
The latest move is likely to make Fahrettin Altun, the Presidency Communications Director, one of the most influential figures at the agency.
An academic known for his work at government friendly think tank SETA and regular columns for pro-government newspapers, Altun was named as the communications director last July.
Altun has spoken of his desire to encourage a "native and national" culture in Turkey in line with the Justice and Development Party (AKP)'s vision of Turkish nationalism and free from the influence of "Westernist ideologies".
The Presidency Directorate of Communications also oversees Turkey's national broadcaster, TRT, and the media regulatory body, the Radio and Television Supreme Council.
Anadolu Agency is the main source for results on election nights in Turkey, a status that led to controversy on the night of the March 31 local elections when the agency abruptly stopped updating results as the opposition candidate was poised to take the lead in Istanbul.
The next morning the Supreme Election Council chairman told reporters Anadolu Agency had not received data on the count from the council, raising suspicions that it received its data directly from AKP officials at polling stations.
Source: https://ahvalnews.com/anadolu
-agency/ turkish-presidency-takes-
control-national-
anadolu-agency

74 journalists sentenced in Turkey last year, union says
---
Turkey Ranks 157th in Freedom of Press


In 2018 World Press Freedom Index announced by Reporters Without Borders, Turkey has ranked the 157th among 180 countries. The organization has commented, "The witch hunt has come to a head since July 2016."

Reporters Without Borders (RSF) has announced its 2018 World Press Freedom Index, where Turkey has ranked the 157th among 180 countries. Turkey ranked the 155th in last year's index.
"Turkey is again the world's biggest prison for professional journalists"
In the index published today (April 25), the freedom of press in Turkey was evaluated as follows:
"The witch hunt waged by President Recep Tayyip Erdogan's government against its media critics has come to a head since an abortive coup in July 2016. A state of emergency has allowed the authorities to eliminate dozens of media outlets with the stroke of a pen, reducing pluralism to a handful of low-circulated and targeted publications. Turkey is again the world's biggest prison for professional journalists, with members of the press spending more than a year in prison before trial and long jail sentences becoming the new norm—in some cases, journalists are sentenced to life imprisonment without the possibility of a pardon.

Detained journalists and closed media outlets are denied any effective legal recourse. The rule of law is a fading memory under the now all-powerful president. Even constitutional court rulings are no longer automatically implemented. Censorship of websites and online social media has also reached unprecedented levels."