+
The new Turkey
Judges and Lawyers
26-Feb-2020 8:50
8 Turkish lawyers demanding a fair trial continue hunger strike in prison
Eight lawyers, who were all members of the now-closed Progressive Lawyers' Association (ÇHD), are on a hunger strike in prison, demanding a fair trial,
according to Turkish media reports. The lawyers began the hunger strike on Feb. 3 in protest of the lengthy jail sentences they were handed down on terrorism charges. All the lawyers were arrested in a September 2018 operation.
Among the lawyers is former ÇHD Chairperson Sulçuk Kozağaçlı, a human rights attorney who received the Lawyers for Lawyers Award for 2019. Kozağaçlı was sentenced to 11 years on charges of membership in a terrorist organization in a trial that concluded in March 2019.
Lawyer Hüseyin Çevik, a former ÇHD member who follows the trials of jailed lawyers, said the trials are politically motivated. "It is very obvious that the hand of the government is behind the trial of my colleagues. When they were first detained on Sept.12, 2018, Interior Minister Süleyman Soylu came to the İstanbul Security Directorate and personally observed their interrogations for hours. Then, they were re-arrested only 24 hours after their initial release," he said.
Çevik also noted that the lawyers began the hunger strike due to the series of unlawful actions they had experienced. "The only thing they want is a fair trial both for themselves and for their clients," he added. The ÇHD is among the hundreds of organizations in Turkey that were closed down by the Turkish government in the aftermath of a failed coup in July 2016 on the pretext of an anti-coup fight.

---
Text from:
Human Rights Council
Working Group on the Universal Periodic Review
Thirty-fifth session
20–31 January 2020
Summary of Stakeholders' submissions on Turkey

Report of the Office of the United Nations High Commissioner for Human Rights page 4:

25. AFD, ALI and JS12 reported that since the failed coup, approximately 1546 lawyers were prosecuted, 599 arrested and detained arbitrarily, including their lawyers have been arrested themselves or faced intimidation. Bar Associations and Law Societies have been closed, and 14 of the lawyers arrested were presidents (or former presidents) of their respective provincial bar associations, with 311 lawyers convicted and sentenced.57

-----------------------------

24 January 2020:

Top judicial body says 400 judges, prosecutors under investigation over Gülen links
Deputy Chairman of Turkey's Board of Judges and Prosecutors (HSK) Mehmet Yılmaz has said there are ongoing investigations into 400 judges and prosecutors over their alleged links to the Gülen movement, accused by the Turkish government of masterminding a failed coup attempt in July 2016, the t24 news website reported.
"All the documents and information [about these judges and prosecutors] are being collected by judicial investigators," Yılmaz said, adding that the HSK is continuing to investigate the allegations, which are supported by concrete evidence, against the judicial officials.
More than 6,000 judges and prosecutors have been removed from their jobs since the coup attempt due to their alleged links to the movement.
-----------------------------

9 September 2019:

Former judge given 10 years over Gülen links
Hasan Hüseyin Özese, a former judge dismissed from his position after a failed coup in Turkey in 2016, was sentenced to 10 years in prison on Monday on conviction of membership in the faith-based Gülen movement, according to the state-run Anadolu news agency. He was one of the judges hearing trials between 2008 and 2012 concerning the clandestine Ergenekon organization, which was once considered the "deep state" of Turkey.
Turkey accuses the Gülen movement, once a government ally, of orchestrating the failed putsch, although it strongly denies any involvement. Since the coup attempt, more than 4,000 judges and prosecutors have been dismissed from their jobs, with many of them prosecuted on charges of membership in the movement.
The court acquitted Özese of violating the Turkish constitution.
Following a rift between President Recep Tayyip Erdoğan's government and the Gülen movement, the Ergenekon trials began to be considered a "scheme" against certain military members, bureaucrats and journalists by the latter.

-----------------------------------------------------
2 September 2019:

25 July 2019:
Lawyer jailed pending trial for "insulting the president"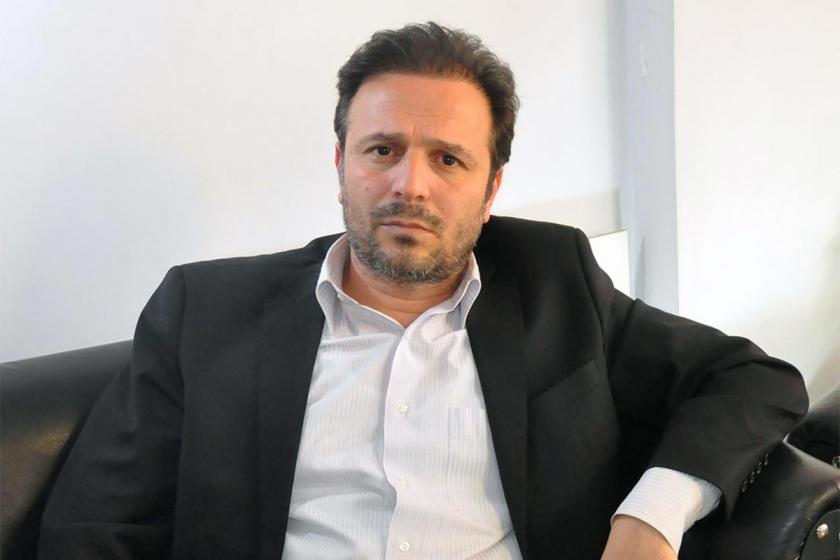 Mehmet Demirlek, a lawyer in the Aegean province of Manisa, has been jailed pending trial on the charge of "insulting the president" on account of his social media posts. An investigation was launched against Demirlek after AKP Turgutlu district executives filed a complaint about the lawyer, claiming that he insulted President Erdoğan on Facebook. Demirlek, who was summoned to the local courthouse to give his statement as part of the investigation, was initially referred to a court for arrest. The court released Demirlek under judicial control measures, pending trial. However, the prosecutor objected to his release and Demirlek was arrested the same night and jailed pending trial by the court on duty.

-------------------------------------------------------------

18 July 2019:



12 July 2019:


---------------------------------------------
21 April 2019:



6 March 2019: