The New Turkey

Former high appeals court judge sentenced 14 years over Gülen links
Ahmet Toker, a former judge on Turkey's Supreme Court of Appeals, was handed down a 14-year prison sentence on Thursday for alleged membership in the faith-based Gülen movement, the state-run Anadolu news agency reported.
Toker was among some 4,000 judges and prosecutors who were purged by a government decree after a failed coup in 2016 and was later arrested over alleged terrorism links. Turkey accuses the Gülen movement of orchestrating the abortive putsch, although it strongly denies any involvement.
Since the coup attempt, nearly 140,000 public servants have been purged by the government over alleged Gülen links, and more than half a million people have been the subject of terrorism investigations.
----------------------------------------------

Majority of Turks prefer strong relationship with Russia over the US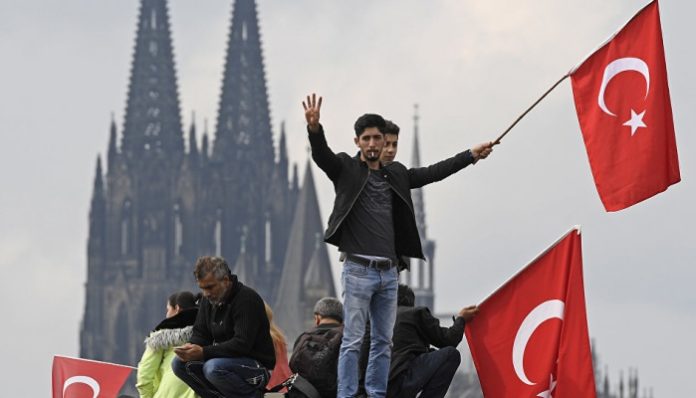 Sixty-three percent of Turks were not in favor of an improved relationship with the United States, while 56 percent wanted a strong alliance with Russia, according to a survey conducted in late 2018 by a Turkish polling company.
The survey indicated that 51 percent still supported Turkey's membership negotiations with the European Union, with 47 percent saying they wanted Turkey to become like a European country in terms of life standards.
The Konda polling company on Thursday published 75 polls conducted throughout 2018 along with an interactive website allowing readers to access the demographic details of the studies. In April 2018, 64 percent of Turks saw no threat to the country due to President Recep Tayyip Erdoğan's foreign policy, which was considered by many experts to be "aggressive."
In September 2018, 58 percent thought that Turkey should continue its NATO membership. Overall, the study underlined that the older generation, the less-educated segments of society and conservatives in rural areas are the main supporters of Erdoğan's politics. Read the full article
--------------------------------------------

İstanbul Municipality granted TL 1.2 mln to foundation run by Erdoğan's son-in-law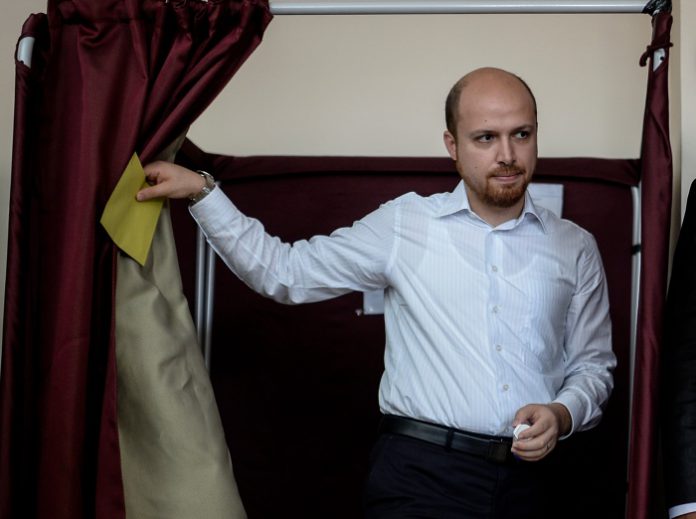 The İstanbul Metropolitan Municipality transferred TL 1.2 million ($210,000) over the first half of 2019 to the Okçular Foundation, an initiative to encourage archery in Turkey where President Recep Tayyip Erdoğan's son-in-law Bilal Erdoğan sits on the board of trustees, the Sözcü newspaper reported on Wednesday.
The report included a document approving the grant, signed by Mevlüt Uysal, the former mayor from Erdoğan's ruling Justice and Development Party (AKP) who was replaced in the June mayoral election by opposition candidate Ekrem İmamoğlu, who defeated his AKP rival.
The alleged transfer of municipal funds to foundations run by Erdoğan's family members was the subject of many of the debates prior to and after the local elections. İmamoğlu's campaign promise to curb the financial assistance extended to foundations particularly reinforced his popularity among opposition circles, drawing widespread acclaim on social media.
A previous report published by Sözcü in January said that exorbitant amounts of money were transferred to a number of foundations close to Erdoğan throughout 2018, including a grant of TL 16.6 million ($2.93 million) to Bilal Erdoğan's Okçular Foundation. The foundation had denied the allegations, claiming that it had received no funds from the İstanbul Municipality.
------------------------------------------

Turkish media watchdog ignores court order to end broadcast ban on corruption
Turkey's state media watchdog is ignoring a ruling by the country's highest legal body against a broadcast ban on reports about corruption by former ministers of the ruling party, Turkish news site İleri Haber reported on Friday.
Turkey's Constitutional Court ruled this week that a broadcast ban placed on reports on a December 2013 corruption probe that implicated four ministers of the ruling Justice and Development Party (AKP) breached press freedom and freedom of expression laws. The ruling related to a parliamentary commission set up to investigate the claims that high-ranking AKP officials had received bribes and were involved in other corrupt activities.
Four AKP ministers resigned as a result of the investigation. Yet the AKP says the investigations were a "coup attempt" launched by police and prosecutors who were members of the Gülen movement, a now-banned religious group that had been allied to the AKP before the investigations. Despite the court's decision Turkey's Radio and Television Supreme Council (RTÜK) is yet to remove the ban on reports on the investigation, according to Faruk Bildirici, an opposition member of the RTÜK board.
"The RTÜK must remove the (broadcast ban) decision from its website. I have still not received a positive response to my application," İleri Haber quoted Bildirici as saying.
-------------------------------------------------

Turkish rapper detained over lyrics
Turkish rapper Şehinşah reported on his Twitter account that he had been detained by police on Friday over lyrics in one of his songs. Ufuk Yıldırmaz, better known by his stage name Şehinşah, told his 270,000 Twitter followers that he had been taken in for questioning on Friday over the lyrics.
September 20, 2019
The rapper thanked the security officers for doing their best to process his case quickly so that he could make his concert in Bursa on Friday night. Several rap artists have faced jail time since last year over accusations that their lyrics encouraged drug use.
Rap music made a deep political impact this month with the release of two protest songs that voiced rising discontent against aspects of the Justice and Development Party government's rule.
The songs racked up millions of hits on YouTube within hours of their release on Sept. 6. Pro-government media said they were a "joint production" by outlawed organisations.
----------------------------------------------

İstanbul Municipality granted TL 1.2 mln to foundation run by Erdoğan's son-in-law


H&M Workers to Go on a Strike
The Sweden-based H&M is the first clothing-retail company where the Koop-İş Union affiliated with the Confederation of Turkish Trade Unions (Türk-İş) has unionized in Turkey. The union started negotiating with representatives of employers on a collective labor agreement.

The union and employers have agreed on 36 articles in five meetings. However, they can reach no consensus as to several important issues, including the wages. As the official arbitrator process has come to an end without any consensus, the union has called on a strike.
Speaking to bianet, Koop-İş Union Spokesperson Umut Yıldırım has indicated that the agreement to be signed by the parties will apply to 2 thousand 620 workers of H&M in Turkey and stated the following in brief:

'H&M proposed a 2-percent wage increase'
"We made five separate meetings at different dates, we have reached an agreement on 36 articles. But, we cannot agree on vital issues. "Around 2,100 of H&M workers, or around 70 percent of them, work for minimum wage. The vast majority of these workers are part-time workers. "The articles that we cannot agree on are the ones that violate the principle of equality. We demanded a 20-percent wage increase for the minimum wage earners and a 17-percent increase for the ones who earn more. The employer responded with a 2-percent wage increase for the first year.

-----------------------------------------------
Constitutional Court: Broadcast Ban Violates Freedom of Expression and Press

The Constitutional Court has pronounced its ruling on a broadcast ban previously imposed on news about the Parliamentary investigation committee that was established to inquire the allegations of corruption and bribery about former ministers Mehmet Zafer Çağlayan, Muammer Güler, Egemen Bağış and Erdoğan Bayraktar.
Announcing its verdict in response to an appeal by Halk TV channel, the Constitutional Court has concluded that the broadcast ban in question has violated "freedom of press" and "freedom of expresion".
After the allegations of bribery and corruption were reported in the press after the operations of December 17-25, 2013, four minister resigned and an investigation committee was established in the Parliament to investigate the allegations. However, upon the application of the Speaker's Office, the Ankara Chief Public Prosecutor's Office imposed a broadcast ban "in order to prevent any violations of presumption of innocence and to protect confidentiality of the investigation" on November 21, 2014.
The Halk Radio and Television Inc. objected to this ban. As its objections remained inconclusive, the channel appealed to the Constitutional Court.

Only 2 schools in Turkey included in World University Rankings 2020

Turkey issues arrest warrants for 14 police officers over terror links in Ankara
The Ankara's Chief Public Prosecutor's office has ordered the arrest of 14 members of Turkey's police force as part of an ongoing investigation against the Gülen Movement, a group Ankara accuses of orchestrating the July 2016 coup attempt, Turkish news agency DHA reported on Tuesday.
According to DHA, the arrest warrants issued for the 14 suspects, including six security directors and three commissioners, are based on their use of the messaging app ByLock, which Turkish authorities consider evidence of membership to the Gülent movement, which Ankara labels the Fethullahist Terrorist Organisation (FETÖ).
Turkey maintains that the Islamic cleric Fethullah Gülen, who lives in self-imposed exile in the United States, and his followers are behind the failed coup attempt in July 2016. Tens of thousands of civil servants have been expelled and/or arrested over links to the group since the failed putsch.
Operations against suspects linked to the group continue in six Turkish provinces, reported DHA.
Konya's chief public prosecutor has ordered the arrest of 29 suspects based on their use of ByLock and depositing money into their accounts in Bank Asya, also linked to the gorup, on orders received through the app.
An operation was launched in the third largest Western Turkish city of Izmir as part of another investigation over links to the group, it said.
Doctors testify for using Kurdish colours in medical conference poster
Some doctors in the eastern province of Malatya testified to the police for using in a symposium poster the colours red, green and yellow, which are traditional Kurdish colours also used in the flag of the outlawed Kurdistan Workers Party (PKK), left-leaning daily Birgün reported on Thursday.
The doctors, who organised a liver tumour symposium, were invited by the police to testify over a liver image in the poster that was red, green, and yellow, Birgün said. Investigations into people for things in red, green, and yellow has been a part of the Kurdish conflict in Turkey which has started more than three decades ago.
In 2017, Kadri Demir, a construction worker was accused of engaging in terror propaganda for a bird-shaped accessory in his car made of beads in red, green, and yellow as well as a scarf with the same colours. A Turkish court in the southeastern province of Diyarbakır later acquitted Demir.
In 2016, a man in the southeastern province of Şanlıurfa who painted his house in red, green, and yellow, were detained by the police and was released later on bail.The three colours are also used during wedding ceremonies in the southeast and sometimes newly married couples are interrogated by the police for using red, green, yellow scarfs in their cars or wedding banquets.
--------------------------------------------
Islamist opposition party's former chair faces 9-year sentence over Gülen links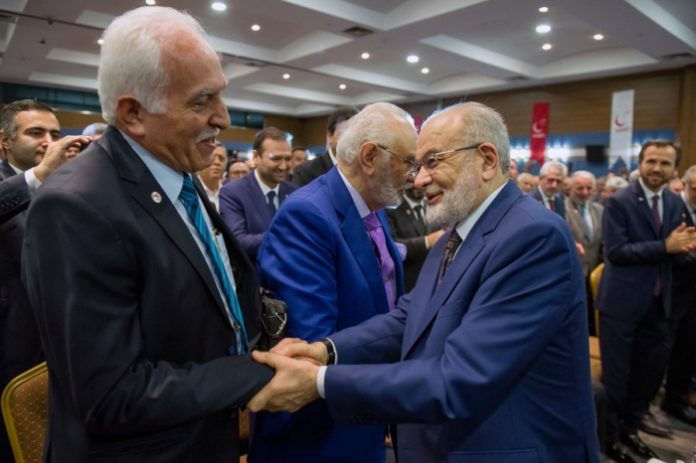 A Turkish prosecutor has indicted Mustafa Kamalak, the former chairman of the Islamist opposition Felicity Party (SP), on allegations of supporting the faith-based Gülen movement, demanding a prison sentence of up to nine-and-a-half years, the OdaTV news website reported on Thursday.
Turkey declared the Gülen movement a "terrorist" organization after a 2016 failed coup that the government of President Recep Tayyip Erdoğan accuses the movement of masterminding, although it strongly denies any involvement.
Kamalak was elected chairman of the SP after the death of Necmettin Erbakan, the father of Turkey's Islamist movement, in 2011. He later left the position to Temel Karamollaoğlu, the incumbent chair of the party. According to the report the indictment was drafted after a complaint was filed with the prosecutor in 2017.
Kamalak's 2015 remarks criticizing the government seizure of Koza-İpek Holding, which was accused of being affiliated with the Gülen movement, were cited as evidence in the indictment, the report said.

--------------------------------------------

Turkish teacher says unidentified men tried to abduct him in Ankara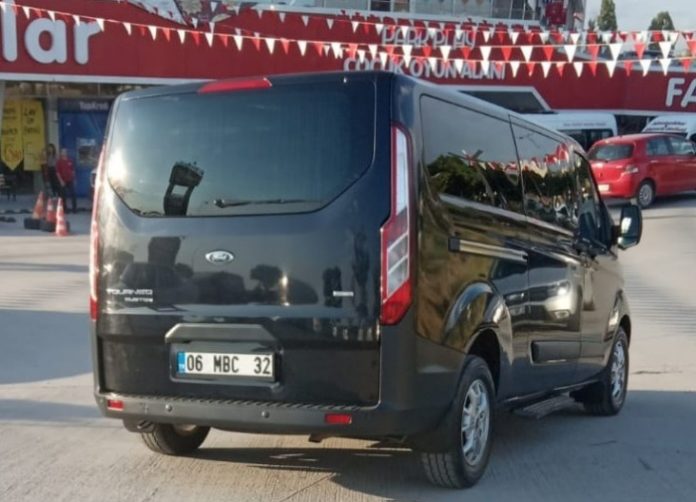 A Turkish teacher said three unidentified men tried to abduct him in Ankara as he was about to get into his car but that they fled after he started shouting and managed to attract a small crowd, Gazete Fersude reported on Thursday.
Hayrullah Narin is a public school teacher who is also a member of Eğitim-Sen, an education sector union critical of the Turkish government. Narin said one of the men had threatened him, saying, "We know the school where you work."
The unidentified men's vehicle that they had tried to put Narin into was photographed by a Twitter user, who said the same kind of vehicle, a black Ford Transporter minivan, was used in previous abduction cases. The license plate of the vehicle, 06 MBC 32, can be seen in the photo.
Ömer Faruk Gergerlioğlu, a human rights activist and Peoples' Democratic Party (HDP) deputy, has tweeted that he would follow the case to the end. At least 24 people who were suspects in investigations into the faith-based Gülen movement have reportedly been abducted by Turkish intelligence officers since a failed coup in 2016.
------------------------------------------------------

Turkey's new marginalised minority
According to official Turkish figures, the number of people dismissed from their jobs by emergency decrees since the failed 2016 failed coup attempt, is 125,678. If we include those who lost their jobs in private sector as a result of government's decisions, the number rises to 131,922.
Losing their jobs is not the final punishment for victims of the decrees. Seen as domestic enemies, they are not allowed to work even for private companies. They are not also allowed to have passports. Many of them are accused of belonging to the Gülen movement, an Islamist group formerly allied to the ruling party.
The victims can be identified as Turkey's new post-modern minority, and being so, they are the most recent examples of domestic enemies. Read the full article
-------------------------------------------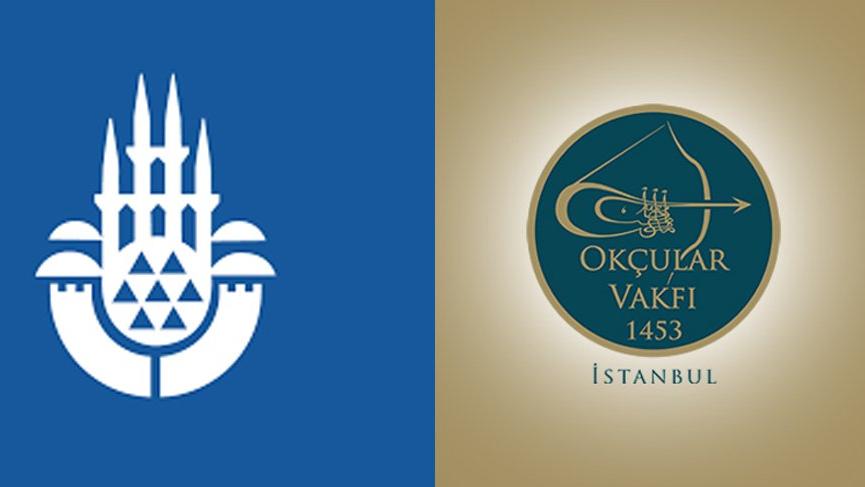 An Istanbul-based archery foundations, whose board of trustees include Turkish President Recep Tayyip Erdoğan's son, Bilal Erdoğan,  received 1.2 million lira ($210,000) in aid from the city's Metropolitan Municipality in the first half of this year, left-wing newspaper Sözcü reported on Wednesday.
The approval for the grant provided to the Okçular (Archers) Foundation, which aims to promote traditional archery and train competitive archers in Turkey, was based on a six-month agreement between the two organisations, it said.
Mevlüt Uysal, the former Istanbul mayor of Turkey's ruling Justice and Development Party (AKP), who preceded opposition mayor Ekrem İmamoğlu, approved the payment, according to Sözcü. The AKP has come under increasing criticism for allegedly providing large sums of money to party-affiliated foundations and associations over the 25 years of the Islamist party rule in Turkey's financial hub. Read the full articcle
-------------------------------------
Journalist following suspicious death of child flees Turkey, says he's under investigation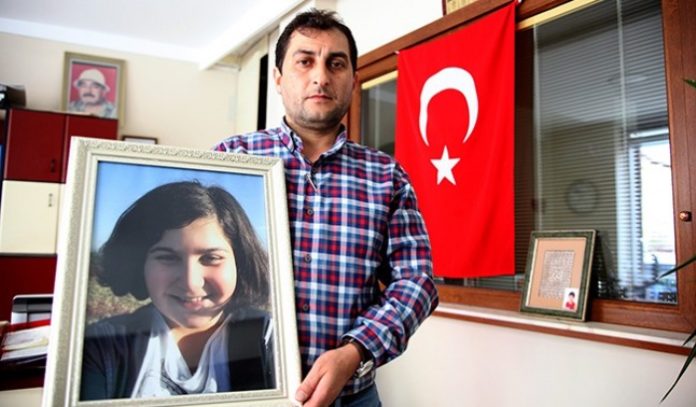 Metin Cihan, a freelance Turkish journalist who has been closely following the case of the suspicious circumstances surrounding the death of 11-year-old Rabia Naz Vatan, announced on Tuesday that he had left the country and that an investigation has been launched into him, the Artı Gerçek news website reported.
"They tried to put her father away in a mental hospital. Now an investigation has been opened into me," Cihan tweeted. "I am abroad now. I am going through difficult times. I wish to clearly share everything I know."
He claimed that officials allegedly involved in the cover-up of the 11-year-old's death, including local politicians and Deputy Chairman of the ruling Justice and Development Party (AKP) Nurettin Canikli, are being protected as they have not been required to testify in court despite all the legal initiatives to that end.
"I am not an AKP member, but I know that no one in the party likes these people [Canikli and other politicians]. I feel like I am not faced with a government but a mafia," Cihan tweeted. He also said President Recep Tayyip Erdoğan has been aware of the issue for months. "I was asked not to be vocal about this. I stopped saying things out loud so that the issue could be brought to a conclusion," he tweeted. "Yet nothing has been done to resolve it." Read the full article
---