The New Turkey


Enterprise closed over 'disrespect toward women'
The municipality of Akpınar in the Central Anatolian province of Kırşehir has ordered the closure of an enterprise for 15 days due to "disrespect shown toward women." A group of women at a marketplace in the Akpınar district had complained of disturbance with a shopkeeper who threw expletive-filled insults at them. The women then filed a complaint with the Akpınar municipality.
The municipality later ordered the relevant shop to be closed for a period of 15 days, with the municipality police ("zabıta" in Turkish) parking a vehicle belonging to the fire department in front of the enterprise shop. The municipality announced the closure by placing a placard on the fire brigade truck, reading: "This place has been closed down for 15 days due to the disrespect it showed to women."

---
Legal action against Turkey's top electoral board members over rerun decision of mayoral vote
Turkey's State Council (Danıştay), the highest administrative court in the country, has launched legal action against seven members of the top election authority who voted in favour of a rerun of Istanbul mayoral elections over an appeal by a former main opposition lawmaker.
Atilla Kart, lawyer and former MP of the secular main opposition Republican People's Party (CHP), announced on Sunday that the State Council accepted his appeal and took action against seven members of the Supreme Election Council (YSK). The YSK ruled seven against four in favour and annulled the results of the March 31 mayoral election in Istanbul, arguing that 3,755 polling officials were not government employees. 
The opposition called the rerun decision a "coup" against democracy, which has raised the stakes for round two. Following the YSK decision, Kart on May 17 launched the legal challenge to both the State Council and the Supreme Court (Yargıtay) regarding the seven YSK members, accusing them of "harming the honour of (judgeship) profession" and demanded their dismissal from the profession.
--------------------------------------

A massive funeral ceremony for an ex-ISIS fighter at Reyhanli, Turkey
A jihadist commander of Jaysh al-Izza, Abdul Baset al-Sarout, was wounded in clashes in the northern fields of Hama in Syria. He had risen to infamy when he was videoed in 2012 claiming that "All Alevites will be wiped out." He later accepted the command of ISIS in 2014 but later joined as a commander to Jaysh al-Izza. He was lifted to a hospital in Hatay, Turkey where he subsequently died. A funeral ceremony was organized for Al-Sarout in Reyhanli, Turkey

Abdul Baset al-Sarout, a commander for the jihadist organization Jaysh al-Izza was severely wounded in a Syrian army artillery attack. He died yesterday (June 8th) in the hospital he was transported to in Reyhanli, Turkey.
A mass funeral was called for Abdul Baset al-Sarout at the Tevhid Mosque in Reyhanli. After the funeral prayer, his body was sent to Syria with participants chanting "Allah is great. Read the full article
----------------------------------------------

Key suspects of Gezi Park riots appear before court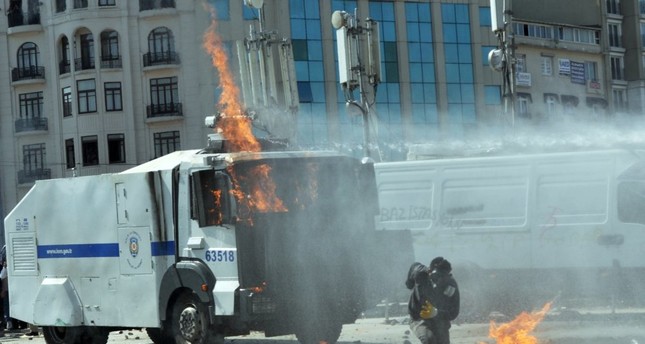 Sixteen defendants, including a tycoon, appeared before a court in Istanbul yesterday as the main trial on the 2013 Gezi Park riots opened. Defendants face life on the charge of attempting to overthrow the government by force
Osman Kavala, a prominent tycoon who also heads a foundation linked to George Soros, and 15 other defendants are on trial for financing and inciting the 2013 Gezi Park riots in Istanbul. Defendants, including six fugitives, face life imprisonment and lesser prison terms for attempting to overthrow the government. The indictment citing 746 plaintiffs, including President Recep Tayyip Erdoğan, accuses the suspects of financing and coordinating the actions and protests that took place during the Gezi Park riots in 2013, while claiming that they had been involved and directed the aspects of an uprising since 2011.
Prosecutors are accusing defendants of holding a series of meetings to plan the riots and contacting foreign activists on how to launch riots. It said the defendants "at best wanted to force the government to resign or call early elections" and were making efforts "to prepare the grounds for a civil war or coup" if that did not happen.Several suspects also face charges of damage to property, unauthorized possession of hazardous substances, damaging houses of worship and cemeteries, violation of law on firearms and knives, qualified robbery and bodily injury. Read the full article
---------------------------------------

Turkish court orders release of US Consulate employee from house arrest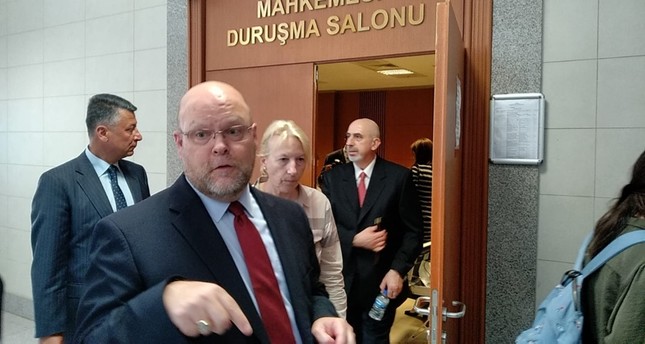 A Turkish court ruled on Tuesday to release U.S. Consulate General employee Nazmi Mete Cantürk from house arrest due to health issues but barred him from leaving the country during his trial. Cantürk, a security officer at the U.S. Consulate in Istanbul, and his wife and daughter are accused of links to the Gülenist Terror Group (FETÖ), which is responsible for a bloody coup attempt on July 15, 2016. Prosecutors claim the three defendants have connections with former police chiefs and soldiers in FETÖ, as well as former fugitive prosecutor Zekeriya Öz.
The 27th Istanbul Heavy Penal Court also ordered to lift judicial control measures on Cantürk's wife Sevim Cantürk and daughter Kevser Irem Cantürk. Cantürk must check in at the police station once a week during house arrest, the court stipulated.
All three defendants and their lawyers had rejected the charges and demanded that the judicial control provisions be lifted. US charge d'affaires Jeffrey Hovenier, who attended the hearing, welcomed the decision to release him from house arrest. "We continue to see no evidence to support the charges brought against him and we reiterate our call for this process as well as other processes involving our unjustly detained staff to be resolved quickly, transparently and fairly," said Hovenier. Read the full article
-------------------------------------

Purge victim teacher takes own life in Denizli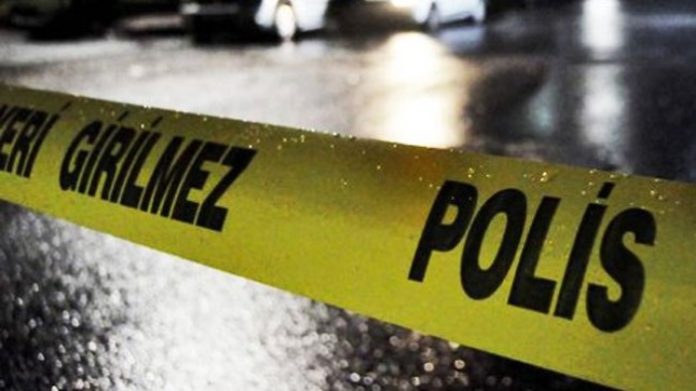 Canan Ş., one of the thousands of teachers who were fired by the Turkish government due to their alleged links to the Gülen movement, committed suicide in the western province of Denizli on Monday, Turkish media reported.
The 40-year-old woman, who left two children behind, was apparently suffering from psychological problems as her husband is also a purge victim and is in jail on allegations of ties to the movement.
The Turkish government accuses the Gülen movement of masterminding a failed coup attempt on July 15, 2016 and labels it a "terrorist organization," although the movement strongly denies involvement in the coup attempt or any terrorist activity.
There have been frequent cases of suicide among purge victims since the failed coup. Read the full article
-------------------------------------------

16 Turkish civil society leaders go on trial over Gezi Park protests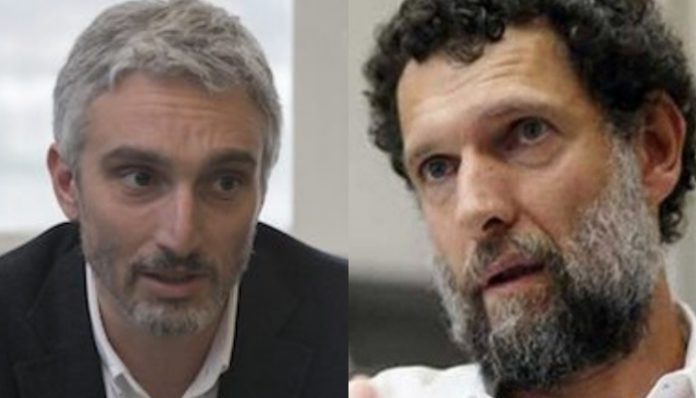 Sixteen leading Turkish civil society leaders appeared in court on Monday, accused of seeking to overthrow the government of Recep Tayyip Erdoğan during the Gezi Park protests of 2013, in a trial dubbed a political sham by critics, AFP reported.
The group includes renowned businessman and philanthropist Osman Kavala, whose detention since November 2017 has made him a symbol of what critics say is a crackdown on civil society.
Kavala rejected the "irrational claims which lack evidence" in his opening statement, shortly after the trial began under high security in the prison and court complex of Silivri on the outskirts of İstanbul.
He is accused of orchestrating and financing the protests which began over government plans to build over Gezi Park, one of the few green spaces left in İstanbul. Read the full article
--------------------------------------

Turkish labor watchdog reports death of 26 underage workers in 5 months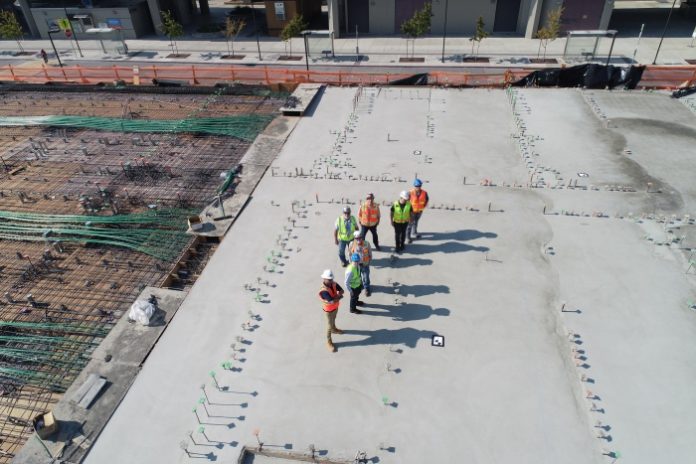 Turkey's Health and Safety Labor Watch (İSİG) has said at least 26 underage workers died in work-related accidents in Turkey in the first five months of the year.
In its report released on the occasion of World Day Against Child Labor, the organization tackled the issue of young workers between the ages of six and 17, a broader scope compared to the country's official statistical institute, TurkStat, which only provides figures for the 15-17 age group.
As a result of growing problems seen in the economy, 41.4 percent of youngsters performing a job had to work in order to contribute to household income, while 28.7 percent were contributing to their families' business activities. Half of them could not pursue their education because of their work.
Of the 26 underage workers who died over the first five months of 2019, four were migrants. Nine were under the age of 14, which is the legal threshold below which no one can work. Many of those above the age of 15 worked in heavy and dangerous lines of work such as chemicals and metals. Read the full article

------------------------------------------

Turkey's housing sales drop 31.3 pct in May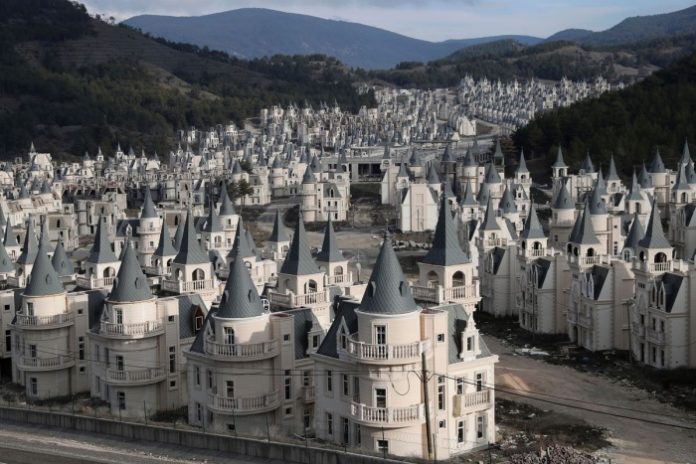 A total of 82,252 houses were sold in Turkey in the month of May, a year-on-year decrease of 31.3 percent, the Artı Gerçek news website reported on Monday, citing TurkStat, the country's official statistics institute.
İstanbul had the lion's share among provinces, with the sale of 15,895 residences that account for 19.3 percent of the national total. It was followed by the capital Ankara and Antalya, the resort destination on the Mediterranean coast in the south.
Sales financed by mortgages maintained their downward trend, showing a sharp year-on-year decline of 85.8 percent. A total of 5,231 houses were sold with mortgage financing, representing 6.4 percent of all transactions.
First time sales dropped to 33,765, 39.2 percent lower than the same month last year. Their share among the overall number of sales stood at 41.1 percent. Read the full article
----------------------------------------

Turkey's youth unemployment surges to 25 pct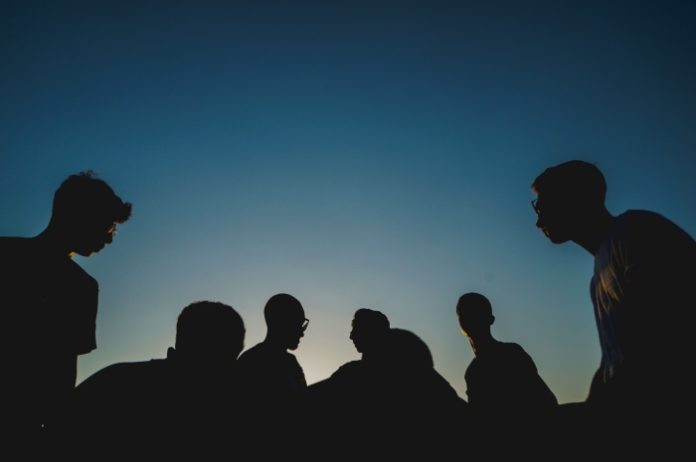 The Turkish Statistical Institute (TurkStat) has announced that the country's youth unemployment for the February-March-April period was 25.2 percent, the Diken news website reported on Monday.
The figure encompasses the 15-24 age group and represents a rise of 7.5 percentage points over the same period last year. Overall unemployment numbers saw a year-on-year increase of 4 percentage points, standing at 14.1 percent this year.
Some 1.3 million jobless were added to the group, raising the total to around 4.5 million. Employment numbers saw a drop, with the employment rate declining to 45.4 percent. The service sector accounted for 57.4 percent of employment, followed by industry, agriculture and construction.
------------------------------------

Turkey is under huge risk of desertification, prominent environmentalist foundation says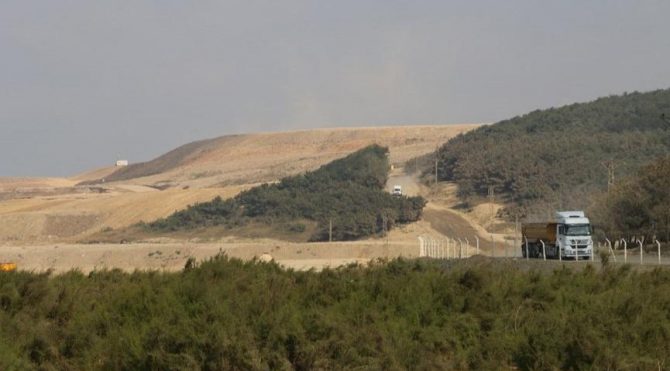 A non-profit Turkish environmental organisation on Sunday said some 47 percent of the land of the country has been under risk of desertification and Turkey loses 640 million soil per year, independent news site Diken reported. 
Turkish Foundation for Combating Soil Erosion for Reforestation and the Protection of Natural Habitats (TEMA) vice president Hikmet Öztürk said that the regions under the highest risk of desertification are the central, eastern and southeastern parts of Turkey due to less rainfall. 
"There is also an important desertification risk in agricultural lands in the Aegean Region," Öztürk said.  TEMA Foundation drew attention to the importance of soil, how soil is affected by climate change, combating desertification and drought ahead of June 17 Day to Combat Desertification. Turkey is one of the countries that will be vastly affected by climate change, according to Öztürk. Read the full article

-----------------------------
İmamoğlu doubles Erdoğan's vote, breaks record of 35 years
Ekrem İmamoğlu, winning the Istanbul re-run with 54.03 per cent of the vote and outdoing his rival Binali Yıldırım by 9 per cent, broke the record set by former Istanbul Mayor Bedrettin Dalan 35 years ago.
Unofficial results in today's Istanbul election re-do show that İmamoğlu received the votes of over half the population of Istanbul, with a 84.4 per cent participation.
With this ratio, the CHP mayor elect doubled the 25.2 per cent vote current president Recep Tayyip Erdoğan won with in the 1994 local elections, when he started his political career as the mayor of Istanbul.
Before İmamoğlu, the record for the biggest percentage of votes won in the greater Istanbul municipality belonged to Bedrettin Dalan, who on March 26, 1984 was elected the first mayor of the Istanbul Metropolitan Municipality (which was established as such three days before Dalan took office) with 49.7 per cent of the vote.

The mayors of greater Istanbul after 1980 and the percentages they won with are as follows:
2019 – Ekrem İmamoğlu: 54.2 per cent
2014 – Kadir Topbaş: 47.9 per cent
2009 – Kadir Topbaş: 44.7 per cent
2004 – Kadir Topbaş: 45.3 per cent
1999 – Ali Müfit Gürtuna: 27.5 per cent
1994 – Recep Tayyip Erdoğan: 25.2 per cent
1989 – Nurettin Sözen: 35.6 per cent
1984 – Bedrettin Dalan: 49.7 per cent
--------------------------------------------------

Turkish court sentences coup ringleaders to 141 life terms each
A Turkish court sentenced 17 people to 141 consecutive life sentences each for their part in a 2016 failed coup that aimed to overthrow President Recep Tayyip Erdoğan, state-run Anadolu news agency reported.
The 17 include former Air Forces Commander Akın Öztürk, Gendarmerie Brigadier General Ali Osman Gürcan, and General Mehmet Dişli, who was accused of attempting to convince then Commander in Chief Hulusi Akar to join the coup attempt. Former Colonel Ali Yazıcı, who served as an aide to Erdoğan up until the coup, was also sentenced to life in prison.
Interior Minister Süleyman Soylu said in March that that 511,000 people had been detained and 30,821 charged in operations against the Gülen movement since 2016.
More than 130,000 public servants were also summarily dismissed from their jobs during two years of emergency rule declared following the failed coup.
---------------------------------------------

Turkey orders arrest of 128 military personnel suspected of terror links
Turkey has ordered the arrest of 128 military personnel suspected of supporting a group accused of orchestrating the July 2016 coup attempt, state-run Anadolu News Agency reported on Tuesday. Turkish police detained 15 suspects in the early hours of Tuesday during raids targeting the Gülen movement in multiple provinces, including the western province of İzmir and the central province of Konya, it said.
The Turkish government, which designates the Gülen movement a terror organisation, maintains the group was behind the failed putsch and a long-running scheme to overthrow President Recep Tayyip Erdoğan by infiltrating Turkish institutions, particularly the military, police, and judiciary. 
Officials are looking to detain another 48, who could not be located, Anadolu said. Over 77,000 people accused of links to the group have been arrested and another 150,000 public employees suspended or sacked as part of a worldwide crackdown on the group by the Turkish government following the failed putsch of 2016.
--------------------------------------------

13 million trees were cut down for Istanbul's third airport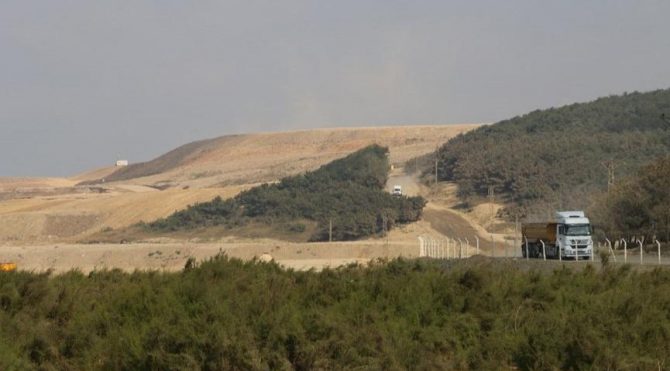 A total of 13 million trees were cut down for Istanbul's third airport construction, opposition daily Sözcü reported on Saturday, citing a report by an environmental organisation in Istanbul.
The Northern Forests Defense (Kuzey Ormanları Savunması) released a report, based on comparison of satellite images, saying that roughly 13 million trees have been felled in the construction of the airport.  
The report shows the damage the project left on nature is much larger than the estimates of an environmental impact report (ÇED) prepared by the Ministry of Environment and Urban Planning, predicting 2.5 million trees would be cut down by the end of the project, Sözcü said. Read the full article
-----------------------------------------------

Moody's downgrades 11 of Turkey's largest companies to B1
Ratings agency Moody's said on Thursday it had downgraded of 11 Turkish non-financial companies to B1 from Ba2, after cutting Turkey's long-term issuer rating to B1 from Ba3 last week citing increasing risk of a balance of payments crisis and a government default. 
Moody's lowered the ratings of the seven Turkish corporates to B1 with negative outlooks, including Turkish Airlines, Turkey's top refiner Tüpraş, Koç Holding, Doğan Holding, Anadolu Efes Beverage Group, Coca-Cola Turkey, and Oyak Group, the conglomerate that manages pensions for Turkey's military personnel.
The rating agency also slashed the ratings of Turkish steel producer Ereğli Demir Çelik, one of the biggest shopping mall investors Rönensans Gayrimenkul, Turkey's top mobile phone company Turkcell, Turkish glassmaker Şişecam and placed their ratings on review for downgrade.
Petrochemicals maker Petkim was also placed on review by Moody's. Read the full artile

COMMISSION STAFF WORKING DOCUMENT Turkey 2019 Report - Humen Rights
Turkey has experienced considerable backsliding in the rule of law and the judiciary, fundamental rights, economic institutions, anti-corruption measures, media freedom and other areas, the European Commission (EC) said in its annual report on Wednesday
Turkey has been an official EU candidate country since 1999, though it has had a customs union deal with the EU in place since January 1996. Accession negotiations started in October 2005, but have stalled in the last few years. 
"Turkey's accession negotiations have effectively come to a standstill," said the EC, envisioning no further chapters of accession negotiations and no further work toward modernisation of the customs union.
"It makes no sense to continue talks with this government," said Kati Piri, European Parliament rapporteur on Turkey, responding to the report. "However, the EU must stand in solidarity with Turkey's population."
Presenting the report at a press conference, Johannes Hahn, EU Commissioner for European Neighbourhood Policy and Enlargement Negotiations, said Turkey had been drifting away from the EU, Euronews reported. 
The report reveals the death of Turkey's EU accession process, said EU-Turkey relations expert Cengiz Aktar in a podcast with Ahval. 
The report laid out a comprehensive deterioration in democratic institutions and human rights, as well as in economic institutions and the market economy:
The enforcement of fundamental rights is hindered by the fragmentation and limited independence of public institutions responsible for protecting those rights and freedoms as well as by the lack of an independent judiciary.

More than 150,000 people were taken into custody during the state of emergency declared after a failed coup attempt in 2016. Among 78,000 who were arrested on terrorism-related charges, 50,000 are still in jail. 

There are questions as to how thoroughly individual evidence is being considered by an Inquiry Commission, established in 2017 to decide on the appeals of more than 152,000 civil public servants that have been dismissed using emergency decrees. There is a general lack of procedural guarantees for applicants, while there is no clear criteria for the prioritisation of cases. As of May 2019, a total of 126,000 applications relating to dismissal from public service had been made, while  the commission has reviewed 70,406 and only 5,250 have led to reinstatement, while 65,156 complaints have been rejected. 

Following local polls on March 31, the decisions by the Supreme Election Council (YSK) to re-run the metropolitan mayoral election in Istanbul as well as to grant the mayorship of individual municipalities in the south-east to second-placed candidates are a source of serious concern regarding the respect of the legality and integrity of the electoral process, as well as about the institution's independence from political pressure.

Civil society has come under continuous pressure, notably in the face of a large number of arrests of activists, while there is also public stigmatisation of independent civil society organisations.

Political pressure on judges and prosecutors and transfers of a large number of judges and prosecutors against their will continued. The dismissal and forced removal of 30 percent of judges and prosecutors following the 2016 attempted coup remain.

In the southeast, there is a lack of credible and effective investigations into reported killings by the security authorities. Reported cases of abductions and enforced disappearances by security or intelligence services in several provinces have not been adequately investigated.

Allegations of torture and ill treatment remain a serious concern, while the handling of complaints are reported to be ineffective, and allegedly entails a risk of reprisal.

The prison population rate reached 318 per 100,000 inhabitants and, as of December 2018, the prison population stands at 260,000. At present, 743 children are staying with their detained mothers.

As of December 2018, the total number of detainees in prison without an indictment or pending trial is 57,000. Over 20 percent of the total prison population are in prison for terrorism-related charges, including journalists, political activists, lawyers and human rights defenders. 

Exercise of the freedom of expression has been considerably hampered with over 160 journalists in prison. 

As of January 2019, it is estimated that 1,546 lawyers have been prosecuted, including 274 who have been convicted of membership of a terrorist organisation. There are around 500 lawyers under arrest and awaiting trial.

In relation to freedom of expression, judicial control of requests relating to content takedowns or the blocking of content based on decisions by criminal judges led to concerns. An estimated 170,000 sites are reportedly banned.

Lack of transparency of media funding, the growing influence of political interests on editorial policies, the concentration of media ownership, the shrinking space for pluralism and restrictions on freedom of expression, the lack of independence of regulatory authorities remain of concern. 

The legislation on the freedom of assembly and association and its implementation are not in line with European standards and do not abide by the Turkish Constitution.

As of November 2018, 1,008 companies based in 42 provinces across Turkey with a total asset value of 55.9 billion lira (8.8 billion) Euro had been seized or had a trustee appointed since the coup attempt.

Both the legal and institutional frameworks continued to allow undue influence from the executive in the investigation and prosecution of high-profile corruption cases.

Serious backsliding continued in the Turkish economy, leading to deeper concerns over the functioning of the country's market economy.

Turkish authorities have negatively influenced the functioning of markets, particularly by interfering with price formation and introducing constraints on the free use of foreign exchange. Concerns regarding the independence of key economic institutions have deepened.

A major restructuring of the public administration and civil service system took place through presidential decrees. Changes to the civil service system have further increased the politicisation of the administration.

There has been backsliding on economic and monetary policy, because of increased political pressure on the central bank, undermining its independence and credibility. 

Read the full report
Source: https://ahvalnews.com/eu-turkey/eu-report-turkey-backslide-democracy-rights-and-economy
President Recp Tayyip Erdoğan has called recent excessive vegetable and fruit price hikes "food terrorism," vowing that sales launched on Feb. 11 by several municipalities across the country will lead to market control. "In recent days they began playing a game on Turkey. Prices of eggplants, tomatoes, potatoes, and cucumbers began to escalate.
"It was a terrorist attack," Erdoğan said at the opening ceremonies of multiple projects in Ankara.

He likened the government's struggle against hike in food prices to its fight against terrorism. He identified the increase in food prices as "games launched against Turkey." "We will not allow those to launch this terror," he added. Read more..........
---