The New Turkey


About the Gülen movement/Hizmet/Fetö

24-Mar-2023 10:12



The Gülen movement is an Islamic transnational religious and social movement led by Turkish preacher Fethullah Gülen, who now lives in the United States. The movement has no official name but it is usually referred to as Hizmet ("the Service") by its followers and as Cemaat ("the Community/Assembly") by the broader public in Turkey. Its largest body is the Alliance for Shared Values.
The Turkish Justice and Development Party (AKP) government, formerly an ally of Gülen, has designated the movement as a terrorist organisation under the name Gülenist Terror Organisation (Fetullahçı Terör Örgütü, FETÖ) or Parallel State Organisation (Paralel Devlet Yapılanması, PDY), and has accused it of trying to infiltrate the Turkish state and overthrow the government during a failed coup attempt in 2016
His movement has no address, no mailbox, no registration and no central bank account. Gülen supporters don't demonstrate for sharia and jihad, and the cemaat operates in secret. Gülen, the godfather, determines the movement's direction. Some members within the inner circle of power have been serving Gülen for decades.


They control the most important organizations within the movement, the publishing houses and foundations. Within the cemaat, individual world regions, like Central Asia and Europe, are managed by a "brother." The hierarchy extends all the way down to national and local "brothers" in city neighborhoods. (1)

---
17 February 2020:

Erdoğan, Kılıçdaroğlu file lawsuits against each other as Gülen row escalates
The leader of Turkey's main opposition Republican People's Party (CHP) has filed a counter lawsuit against President Recep Tayyip Erdoğan in an ongoing row over the political wing of  a religious group accused by Ankara of orchestrating the July 2016 coup attempt.

Kemal Kılıçdaroğlu's lawsuit against the Turkish president demanding 5 kuruş (0,083 cents)  as compensation follows a lawsuit filed by Erdoğan against Kılıçdaroğlu on February 13 for 500,000 lira ($ 82,666), Birgün newspaper reported. 
Read the full article

---

13 February 2020 :
Broken Gülen movement faces existential crisis
Turkish preacher Fethullah Gülen lost control of his global Islamic network years ago, leading to major missteps that have left the movement in an existential crisis while its guiding light has taken a hands-off approach from his remote compound in Pennsylvania.
When the Justice and Development Party (AKP) came to power in Turkey in 2002, its leader Recep Tayyip Erdoğan was allied with Gülen and his movement, which was then able to move thousands of its members into influential positions in the police, judiciary, military and civil service.
 
Read more........................
---
22 January 2020:


5 October 2019:

Egyptian TV Interviews Gulen in Pennsylvania amid Sisi's crackdown on dissent at home.

The well-guarded house, where Gulen lives, lies in a mountainous area and its location is kept secret. Dehi clarified that was taken from New York to Gulen's house in Pennsylvania in a vehicle in the company of some Gulenists to keep the place secret.
Before starting the interview, which was broadcast on Saturday, September 9, 2019 on the pro-regime Ten TV channel, Dehi took a tour in Gulen's library and bedroom. Although it should have lasted for 15 minutes because of the "poor health condition" of Gulen, as Dehi said, the duration of the interview was about 20 minutes.

The beginning was about the tensions that the Egyptian-Turkish relations have been experiencing since the ouster of late President Mohamed Morsi mid-2013. Gulen claimed he had never learnt that an Egyptian official had ever offended the Turkish people, criticising Turkish President Recep Tayip Erdogan for describing the Egyptian coup leader as "Pharaoh" after overthrowing Egypt's first democratically elected president.
Gulen also alleged that Turkish officials tend to provoke controversies with Egyptian counterparts, driven by political reasons. Gulen also excluded that relations between Turkey and Egypt could be restored in the near future, despite Turkish leaders' statements that they are willing to achieve reconciliation. Gulen thinks the duration of the rift is very long and that improvement in bilateral relations is almost impossible at the present time.
"Erdogan does not listen to anyone, particularly us. He accuses us of terrorism. They sentenced me in absentia to life," Gulen said, calling on "Western and Muslim-majority countries" to unite to stand against the Turkish President. Read the full article
---
16 October 2019:

Trump's personal lawyer pushed president to extradite Gülen to Turkey
Rudolph Giuliani, the president's personal lawyer, repeatedly urged President Donald Trump to arrange for the deportation of a Turkish cleric, Fethullah Gülen, calling him a violent extremist who needed to face justice in Turkey, former White House officials said on Tuesday, according to The New York Times.
Turkey has requested that the United States hand over Gülen, a permanent American resident living in self-imposed exile in Pennsylvania, to be tried on charges that he instigated a failed coup in Turkey in 2016.
The disclosure came as Giuliani escalated his battle with Democratic lawmakers on Tuesday by defying a congressional subpoena for documents about a rogue campaign that pressured Ukraine's president to dig up dirt on Trump's political rivals.
The characterization of Gülen as a dangerous extremist echoed language that Michael Flynn, the former national security adviser, used to describe the cleric when he was serving as a secret lobbyist for the Turkish government while also advising Trump's campaign in 2016. Giuliani's push to have Gülen deported was first reported by The Washington Post.


22 September 2019:


30 July 2019:

In one of his (Fethullah Gülen) sermons, he called upon his students to establish a new Muslim age.

He advised his supporters to undermine the Turkish state and act conspiratorially until the time was ripe to assume power. "You must move in the arteries of the system without anyone noticing your existence until you reach all the power centers … until the conditions are ripe, they (the followers) must continue like this. If they do something prematurely, the world will crush our heads, and Muslims will suffer everywhere. (…) You must wait until such time as you have gotten all the state power (…) Until that time, any step taken would be too early -- like breaking an egg without waiting the full 40 days for it to hatch. It would be like killing the chick inside." (1)

 It would be like killing the chick inside. The work to be done is [in] confronting the world. Now, I have expressed my feelings and thoughts to you all -in confidence … trusting your loyalty and secrecy. I know that when you leave here – [just] as you discard your empty juice boxes, you must discard the thoughts and the feelings that I expressed here. Source

When a recording of this speech was leaked to the public in 1999, Gülen had to flee from Turkey. He claims that his words were manipulated. He has been living in exile in the United States ever since. Source

Religious conservatives.On 10/12/2011 Students who have taken these courses describe how the "elder brothers" who run these Lighthouses maintain an intense curriculum that keeps the students at school late and on the weekends instead of out socializing and engaging in behavior frowned upon by religious conservatives.

---
4 March 2019:

Turkish gov't pays cash rewards for apprehension or death of Gülen supporters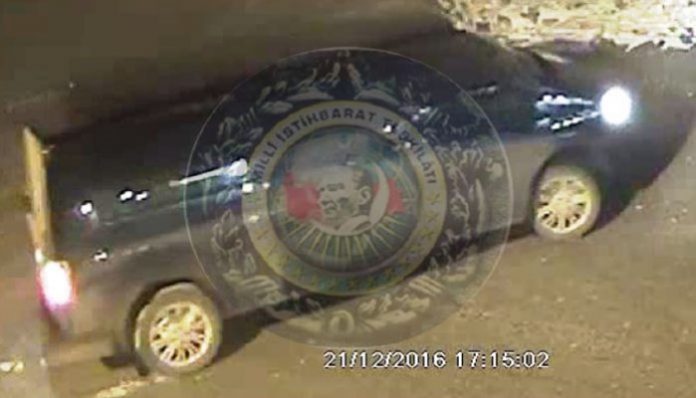 Turkey's Interior Ministry has paid more than 19 million Turkish lira to 249 people who provided information leading to the arrest or were instrumental in the death of supporters of the faith-based Gülen movement, a pro-government newspaper reported on Tuesday.
A report by Burak Doğan in Yeni Şafak stated that the program is titled "Homeland Reward" and the recipients' identities are not released. The award is given to people who locate or murder suspects wanted by the state, particularly Gülen movement supporters. The reward program has reportedly been in effect since Aug. 31, 2015 and the rewards are paid in cash
Statements from Fethullah Gulen