+
The new Turkey
Brain drain as Turkey's brightest flee
Last update: 10-Feb-2021
A total of 330,289 people emigrated from Turkey in 2019, according to the government's official statistics body. Turkey's brain drain has been talked about for a number of years, but it is quite difficult to quantify exactly what effect it is having, because it's difficult to measure the impact of people not being somewhere. 

9 feb. 2021:
A look at Turkey's brain drain
A total of 330,289 people emigrated from Turkey in 2019, according to the government's official statistics body. Turkey's brain drain has been talked about for a number of years, but it is quite difficult to quantify exactly what effect it is having, because it's difficult to measure the impact of people not being somewhere. Read the full article 

26 September 2020:

Doctors accused of terrorism flee Turkey by hundreds
Turkey has seen a total of 7,929 deaths due to COVID-19 since the coronavirus pandemic was first seen in the country in mid-March, while 702 doctors have petitioned certificates of good standing to be able to work abroad in 2020, Turkish Medical Association (TTB) Secretary General Bülent Nazım Yılmaz said in the top medical body's annual congress on Saturday.
Doctors and the TTB have been targeted by pro-government circles because they have been protesting the lack of transparency in how the Health Ministry has handled the global coronavirus pandemic in the country since March.
Junior government partner and leader of the far-right Nationalist Movement Party (MHP) Devlet Bahçeli recently called for the TTB to be shuttered over the protests, while pro-government media accused the organisation of terrorism for supporting social justice causes. Read the full article
---
19 August 2020:

Brain drain threatens Turkey's defence ambitions
Turkey has seen a dramatic expansion in its defence industry in recent years, with a shift from arms procurement to arms manufacture and sales.
But the sustainability of the growth in Turkey's defence industry is threatened by a brain drain caused by economic woes and authoritarianism. Read the full article

---
18 July 2020

Turkey registers over 330,000 residents leaving country in 2019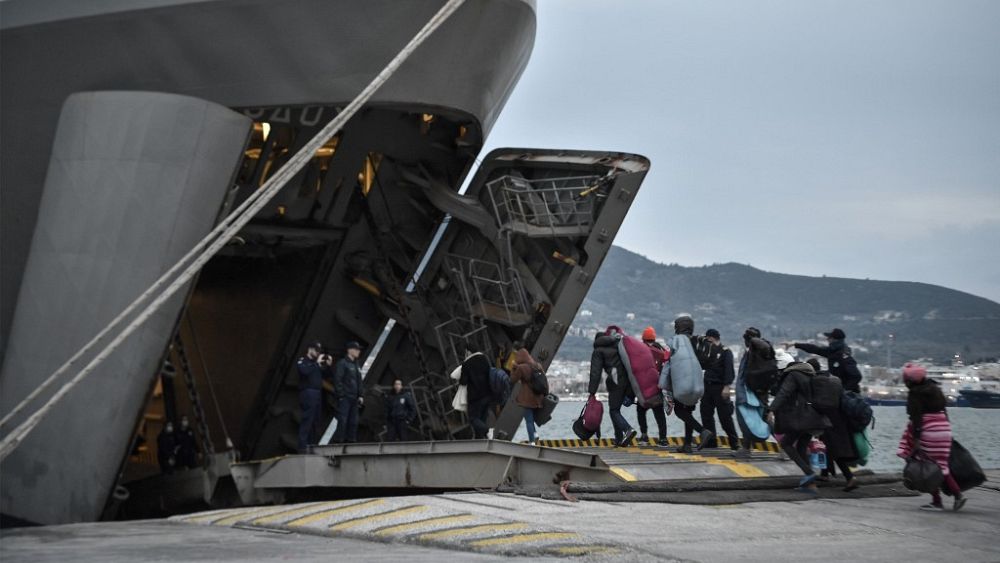 Turkey has registered 330,289 people leaving the country in 2019, a two percent increase from the previous year, according to data from the Turkish Statistical Institute (TÜİK). The majority of those who emigrated from the country, Turkish nationals and foreign residents alike, last year was between the ages of 20-34, at 40.8 percent, Euronews Turkish cited the TÜİK report as saying. 
There were slightly more men (54.6 percent) than women (45.4 percent) travelling to live elsewhere. A quarter of the group who left – 84,863 people – were Turkish citizens, while the remainder of 245,426 were foreign, according to the report.  Iraqis (23.9 percent), Iranians (7.3 percent) and Afghans (6.8 percent) formed the largest group of foreign nationals leaving the country.
The study found Turkey's largest city of Istanbul saw the greatest exodus of people out of Turkey with some 42.5 percent, followed by the capital Ankara with 8.7 percent, the southern province of Antalya with 5.4 percent, and the western province of İzmir with 3.4 percent.
---
17 February 2019:

Turkey's officials hold meeting to reverse brain drain
Turkey's high advisory board chaired by President Recep Tayyip Erdogan held a meeting on Monday in capital Ankara on reversing the brain drain to Turkey from all over the world.
Communications Director Fahrettin Altun said in a statement that the steps to be taken to encourage reverse brain drain were discussed in the meeting.
A discussion was also held to keep trained scientists within Turkey and also bring back those who went abroad, Altun stressed. Possible contributions of private as well as public sector were also discussed in the meeting, he added.
---

30 December 2o19:

Turkey launching national researchers programme amid brain drain
Turkey is set to launch a new programme in 2020 next year to support the country's scientists and researchers amid a brain drain following government crackdown on intellectuals in the aftermath of the July 2016 coup attempt.
The initiative, announced by Technology and Industry Minister Musafa Varank on Monday, aims to increase Turkey's share in the production and export of technology and to create global brands, state-run Anadolu news agency quoted Varak as saying on Monday. 
"We are launching the National Leading Researchers Program. We will call for it in January," Varank said at a science awards event between Turkey's Academy of Sciences (TUBA) and Turkey's Scientific and Technological Research Council (TÜBİTAK) in  Ankara.
Since the failed coup of July 2016, in which more than 250 people were killed, a wave of emigration from Turkey has gained speed, particularly among the country's intellectuals.
Turkey's universities are on the verge of complete collapse under the pressure of emergency decrees implemented following the failed coup that purged thousands of academics.
A total of 5,896 academics were dismissed from universities by decrees issued by the government during a two-year state of emergency after the 2016 coup attempt, leaving many stripped of their funding and unable to work in Turkey or travel abroad, their passports confiscated.
A financial crisis that hit the country in 2018, which saw the lira lose up to 40 percent of its value against the U.S. dollar has led to further loss of hope.
Turkey saw a 27.7 percent rise in emigration in 2018 compared to the previous year, with the total number leaving Turkey reaching 323,918 people, over 136,000 of who were Turkish citizens. The largest demographic group to leave the country are young and educated people. 
"Every step we take will strengthen our economic and technological independence. We will develop unique and innovative technologies and become a top player in the global competition. We have all the necessary infrastructure," Varank said
Turkey will be a hub for top researchers from around the world, Varank added.
An open-source platform has been established as the country seeks cooperation on software development with technology firms, NGOs, and related institutions, Varank said.
The ministry announced last year a flagship academic funding programme aimed at revitalise academia and reverse the widely reported brain drain. The programme offering large incentives to draw researchers in the field of science and technology to Turkish universities, but has proven largely ineffective thus far.

25 November 2019:

Doctors increasingly joining Turkey's brain drain – Turkish Medical Association
A total of 906 medical doctors have appealed to the Turkish Medical Association (TTB) to receive licensing to practice medicine abroad, TTB's President Dr. Sinan Adıyaman told Turkish news site Duvar on Sunday.
The first significant spike in the number of applicants was seen in 2016, when Turkey experienced a failed coup attempt, according to TTB's data, with the number rising from 150 to 245 compared to the previous year.
The association issued 59 such licences in 2012, Adıyaman said.  "Our colleagues believe it is not possible to work as doctors in Turkey, so they run away," he explained.
Read more............
Turkey saw a 20 percent increase in emigration in 2018 compared to the previous year, with over 137,000 citizens permanently moving abroad.
Almost 30 percent of Turkey's emigrants were between 20 and 29 years old, often holding higher education degrees.
An increasing number of Turkish citizens are opting to move abroad since the crackdown following a failed coup attempt, after which the government fired some 150,000 civil servants.
The TTB president said reasons for the doctors' departures were antidemocratic practices loss of hope for the future, a spike in cases of violence against medical staff and an increasing workload for doctors due to changes to the country's national health service.
"Our colleagues wish to leave the country and work in better, more democratic and more social environments," Adıyaman said.
The ruling Justice and Development Party (AKP) government's transformation of Turkey's medical system has pitted doctors and patients against one another, leading to a rise in violence against medical professionals, Adıyaman said. 
Because of the changes starting in 2003, "the people attribute negativities stemming from the health system to the doctors," he added, with some 40 cases of physical violence registered daily. 
Base salaries for doctors are kept low in the reformed health service in Turkey, with performance bonuses awarded as incentives. As a result, doctors are forced to see too many patients, spending an average of six minutes per patient, Adıyaman said.
"We are also facing problems such as an increase in suicides among doctors due to burn out syndrome," he added.


26 July 2019:

Turkish government efforts to reverse brain drain fall short
Turkish Minister of Industry and Technology Mustafa Varak announced a flagship academic funding programme late last year that was supposed to revitalise academia and reverse the widely reported brain drain.
Figures show, however, that the number of academics drawn to Turkey by the programme are a drop in the ocean compared to the number of driven away by legal persecution or the oppressive academic environment. Read the full article

---

23 July:

Migration from Turkey increased by 27.7 percent in 2018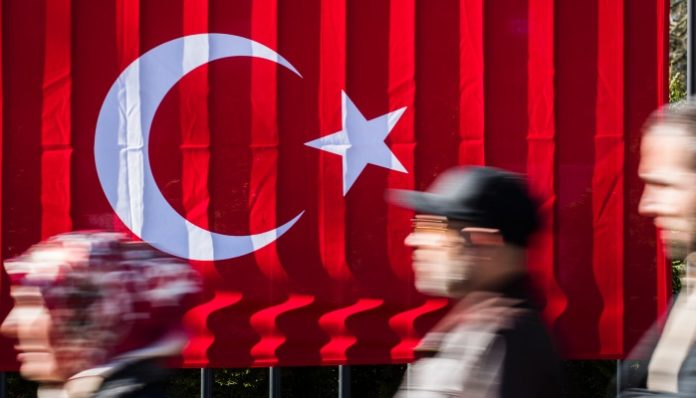 The number of people who migrated from Turkey to other countries increased by 27.7 percent in 2018 when compared to 2017, with a total of 323,918 people leaving the country last year, according to a report released by the Turkish Statistical Institute (TurkStat). The report, titled "International Migration Statistics," showed that 53.3 percent of the migrants were men while 46.7 percent were women and that 136,740 were Turkish citizens while 187,178 were foreign nationals.
In terms of age distribution, the biggest group of migrants were aged between 16 and 29, followed by the 13-24 age group and then those aged between 30 and 34 years. Thousands of people have left Turkey, some illegally, since a coup attempt in Turkey on July 15, 2016 following which the Turkish government launched a massive crackdown on non-loyalist citizens under the pretext of an anti-coup fight. Read the full article


---

17 May 2019:

One out of four young Turks intends to move abroad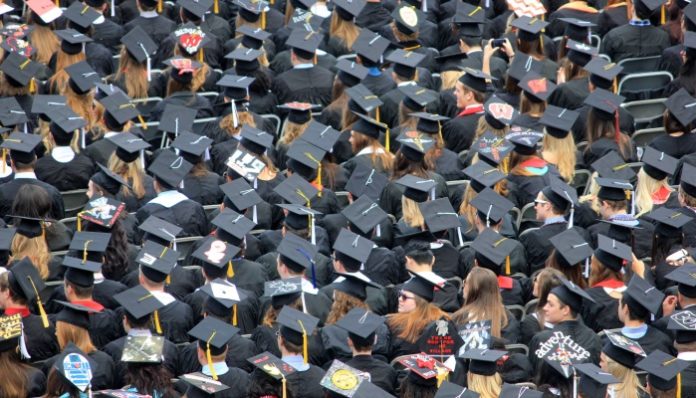 Turkey's main opposition Republican People's Party (CHP) has released a report that claims a quarter of the country's young population is interested in settling in other countries, the T24 news website reported on Thursday. The report was published on the occasion of the centenary of May 19, 1919, a date officially commemorated in Turkey every year as "Youth and Sports Day."
It indicated that one out of four young individuals aims to move abroad for better employment opportunities, more individual freedom and higher quality education. These young Turks are unable to envisage a future for themselves in their country, which they think lacks freedom of thought and is "heading south," the report said.
Youth unemployment was noted as another problem as the government agency for official statistics announced a 26.7 percent jobless rate for the 15-24 age group in January 2019, a figure that was 19.9 percent in the same month of last year. A total of 27.2 percent of the 15-to-29 age group in Turkey are neither working nor going to school, roughly twice the Organisation for Economic Co-operation and Development OECD average of 13.4 percent. Another finding is that unemployment is higher among graduates of institutions of higher learning compared to those with a lower level of education.
---

28 April 2019:

10 percent of Turkish millionaires emigrated in 2018
Ten percent of Turkey's millionaires, some 4,000 individuals, moved out of the country in 2018, according to the Global Wealth Migration Review 2019 recently published by AfrAsia Bank and New World Wealth. The Australia was the most attractive destination for millionaire emigration in 2018, followed by the United States.
China lost some 15,000 millionaires, amounting to 2 percent, during the year. But China produced more millionaires than it lost in the same period, according to the report. Economically troubled countries Venezuela, Turkey and Argentina lost over 20 percent of their wealth between 2017 and 2018, the report said, with Turkey ranking second in terms of loss with 23 percent.
In a 10-year span, from 2008 to 2018, Turkey's loss in wealth totaled 11 percent. Turkey's economy has been experiencing a recession according to observers, with high inflation, high interest rates and unemployment increasing by the month.

---
24 April 2019:
Turkish girl's dream to be German citizen sparks online debate
A Turkish girl who said in a live television interview on Tuesday that she wanted to study medicine in Germany and become a German citizen has spurred a public debate on Turkey's "brain drain" and the success of the ruling party. The girl was speaking on NTV news channel during a special live broadcast marking Apr. 23, Turkey's National Sovereignty and Children's Day.
"I want to study medicine at the Cologne University," the girl said when the presenter asked her academic plans for the future. "Maybe after that I can become a German citizen." Her answer shocked the presenter, who laughed nervously and said "no," before saying that no boundaries should be imposed on children's dreams on Apr. 23.
The video clip soon went viral on Turkish social media, with many offering their own perspective.  "If a children of ours, who looks at the future with hopes, wants to study in Germany and become a German citizen to fulfil her dreams, then particularly us, the politicians, should shake ourselves and reflect on this deeply," Mustafa Yeneroğlu, a lawmaker of the Ruling Justice and Development Party (AKP), said on Twitter. Read the full article


---
7 February 2019:
Fears of brain drain as Turkey's brightest flee to Germany
Asylum seekers from Turkey have much higher levels of education than the average among migrants in Germany. More than 10,600 Turkish nationals applied for asylum in Germany in 2018 – nearly half of them said they already had university degrees.
The German Migration Office (BAMF) found in 2018 that 48 percent of Turkish asylum seekers had been to university before coming to Germany. According to the daily newspaper, Die Welt, surveys conducted by BAMF in the first half of last year showed that by contrast, the overall proportion of asylum seekers in Germany who had achieved tertiary qualifications was just 17 percent. Read the full article

---
9 January 2019:
Turkish 'brain drain': Why are defense industry officials ditching their jobs in Turkey for work abroad?

Turkey's procurement authorities are working to identify why some of the industry's most talented individuals are migrating to Western countries — an exodus that could stall several indigenous programs.
Turkey's procurement authority, the Presidency of Defence Industries — also known as SSB and which directly reports to President Recep Tayyip Erdogan — conducted a survey to better understand the migration.

A parliamentary motion revealed that in recent months a total of 272 defense industryofficials, mostly senior engineers, fled Turkey for new jobs abroad, with the Netherlands, the United States and Germany topping the list, respectively. Other recipient countries are Britain, Canada, Australia, Austria, Belgium, Italy, Sweden, Poland, France, Finland, Japan, Thailand, Qatar, Switzerland and Ireland, according to the SSB's internal study. Read the full article

---
8 January 2019:
Turkish 'Brain Drain'
A parliamentary motion revealed that in recent months a total of 272 defense industry officials, mostly senior engineers, fled Turkey for new jobs abroad, with the Netherlands, the United States and Germany topping the list, respectively. Other recipient countries are Britain, Canada, Australia, Austria, Belgium, Italy, Sweden, Poland, France, Finland, Japan, Thailand, Qatar, Switzerland and Ireland, according to the SSB's internal study.
The companies affected by the exodus are state-controlled entities: defense electronics specialist Aselsan, Turkey's largest defense firm; military software concern Havelsan; missile-maker Roketsan; defense technologies firm STM; Turkish Aerospace Industries; and SDT. SSB sent out questionnaires to all 272 individuals; 81 responded, and the following findings are based on their answers:
* 41 percent are in the 26-30 age group. "This highlights a trend among the relatively young professionals to seek new opportunities abroad," one SSB official noted.
* 40 percent have graduate degrees; 54 percent have postgraduate degrees; and 6 percent have doctorates or higher degrees.
* 59 percent have more than four years of experience in the Turkish industry.
The largest group among those who left (26 percent) cited "limited chance of promotion and professional progress" as the primary reason to seek jobs in foreign companies. Other reasons cited include lack of equal opportunities in promotion (14 percent); low salaries (10 percent); and discrimination, mobbing and injustice at work (10 percent).
* 60 percent said they found jobs at foreign defense companies after they applied for vacancies.
* 61 percent are engineers and 21 percent are industry researchers. Read the full article

---
6 January 2019:
Turkey's brain drain to Netherlands doubles in two years - Dutch report

The number of Turks applying for jobs in the Netherlands has doubled in the past two years, left-wing news site Gazete Duvar reported on Sunday, citing statistics from Holland's Immigration & Naturalisation Service (IND). A total of 540 university graduate Turks applied for jobs in the Netherlands in 2016, with this number rising to 1020 in the first 11 months of 2018, it said.
The Netherlands received applications from 1020 academics and university graduates during the first 11 months of 2018, with applicants citing ''the shortage of freedoms in the country,'' as the reason for their decision, IND records indicated. "Many academics have either been removed from their jobs or placed under arrest,'' Ahmet Hallaçeli who is pursuing a master's degree at  Eindhoven University after arriving in the Netherlands in March of 2018, told Niuewsuur, a Dutch news program. ''We need free minds to pursue science, however, this is not possible in Turkey,'' he said. Read the full article

---
2 January 2019:
Spurning Erdogan's Vision, Turks Leave in Droves, Draining Money and Talent

For 17 years, President Recep Tayyip Erdogan won elections by offering voters a vision of restoring the glories of Turkey's Ottoman past. He extended his country's influence with increased trade and military deployments, and he raised living standards with years of unbroken economic growth.
But after a failed 2016 coup, Mr. Erdogan embarked on a sweeping crackdown. Last year, the economy wobbled and the lira plunged soon after he won re-election with even greater powers. As cronyism and authoritarianism seep deeper into his administration, Turks are voting differently — this time with their feet.
They are leaving the country in droves and taking talent and capital with them in a way that indicates a broad and alarming loss of confidence in Mr. Erdogan's vision, according to government statistics and analysts. Read the full article

---
19 December 2018:
The Great Turkish Brain Drain
...........................That leaves Turkish campuses with a growing number of eccentric, Islamist scholars who tend to increase their visibility, mostly through media or social media, by expressing their bizarre conservative ideas and unconditional admiration of their "great leader," President Recep Tayyip Erdoğan, his party and his policies.
"Academic bootlicking has become the campus norm," said the professor from Ankara. Not so shocking in a country where the president himself appoints presidents of all 200 or so universities. Recently, Islamist eccentricities in Turkish academia have become more visible than before, with secular Turks either going mad at fatwas or just laughing them away.
In 2015, Nureddin Yıldız, an Islamic scholar and president of the Sosyal DokuFoundation, argued that "working women paved the way for prostitution." Alparslan Kuytul, founder of another Islamic foundation, Furkan, said that a man would be sexually aroused if he saw the naked leg of his own mother. Read the full article


8 December 2018:
Turkey losing techies as brain drain quickens
Facing an economic downturn and reduced freedoms, waves of young Turkish professionals are seeking new lives abroad, particularly IT workers, whose skills are highly transferrable and in great demand.
The number of Turks leaving the country increased 63 percent last year, reaching 113,326 in 2017, according to a November report on Turkey's brain drain by the main opposition Republican People's Party. The majority of young Turks leaving the country were trained professionals, with around 24,000 engineers moving abroad in 2016. The head of the Turkish Software Industrialist Association has called on the government to take measures to reverse the trend of software developers emigrating in search of opportunity. 
Read more..........................
The head of the Turkish Software Industrialist Association has called on the government to take measures to reverse the trend of software developers emigrating in search of opportunity. 
"Our need for qualified people has been increasing because there is a serious level of migration to foreign countries," said Ufuk Güneş, the head of the association. "Recently a high number of young software developers have moved to foreign countries and they keep on leaving … This has to be stopped immediately. And the way to do it is to create an environment for an information economy."
Moving abroad is not something new for Turkey's computer engineers and software developers, but the trend is increasing and destinations have diversified.
There is much advice online to guide those in the sector on how to make the move, while the popular Turkish social media site Ekşi Sözlük has several topics on the migration of software developers.
"In the next decade, Turkey is to lose all its good informatics professionals. Everyone that leaves the country, creates an environment for those to follow, becomes their references. This will accelerate as numbers keep on increasing," Twitter user Altan Tanriverdi said last week.
Turkey's brain drain has become a hot topic and the government announced steps last month aiming to reverse emigration among academics. But academics said economic incentives played only a part in their decision to leave. The same is true for software developers, who find it easier to find a secure job abroad than workers in other professions.
"There is a demand for software developers in Berlin, Amsterdam, and London, and our software developers are really good," said Arzu, a software developer who did not want her real name to be used. "They migrate for more freedom, a better quality of life, and better wages. Around 10 percent of the best software developers have left the country."
Arzu, who recently moved to the Netherlands with her family, said Turkey's IT workers had to grapple with several problems, including the lack of meritocracy. "Someone who is no better than you suddenly gets appointed to a senior level; you lose your motivation," Arzu said, adding that research grants by the Turkish Scientific and Technological Research Council also lacked objective criteria and were awarded to unqualified people.
Arzu said she and her husband also decided to move abroad for the sake of their children. "I was mainly disturbed by classes on religion that start at fourth grade. It is not enough to make your child exempt from those classes. The child constantly asks, 'mother, my friend takes the religion class, why don't I? What am I?'," she said.
"The education system is also bad. It is not possible to understand what they measure in examinations," Arzu said.
Bercan Özcan, a 20-something software developer, said many of his friends had moved abroad. "They don't want to live in Turkey. They don't want to invest in Turkey. They want to live their life more freely. My gay software developer friends for example left the country because they thought they could not express themselves here," he said.
Özcan's software developer cousin moved abroad after he was exposed to tear gas in his house during the 2013 Gezi Park anti-government protests. "He moved to Colombia. He knows software, he has a job. He does not want even to think about Turkey and does not read the news. He is very comfortable. The political situation has suffocated people," Özcan said.  
"People left because of the pessimistic situation the country faces," said Ersan Özer, the founder of Mediakraft, one of Turkey's leading online video content providers. "This is not something to the benefit of Turkey. It is already difficult to train people."
Other countries enjoyed the value added created by Turkey's human capital, Özer said.
Nevin, a senior manager in the sector, said some people had always left Turkey to seek a better future for themselves.
"What is new is those leaving for their children's education," she said. "People are going crazy, even the religion teachers in private schools fill children's brains with nonsense … Among those who have left, the ones I talk to have no intention of returning."
Selda moved to Sweden with her husband and two children. She said adapting to a new country was difficult and her children had problems learning the language.
"But if you ask me whether I would prefer to live in here or in Turkey, I prefer here," she said. "Freedom is good, the Swedish are educated and respectful people. We could not find those things in Turkey."

Source: https://ahvalnews.com/brain-drain/turkey-losing-techies-brain-drain-quickens
---
24 November 2018:

Number of Turks moving abroad increased by 63 percent, says report on emigration
The number of Turkish people moving abroad has increased by 63 percent in 2017 according to a recent policy report on emigration prepared by the main opposition Republican People's Party (CHP), Birgün newspaper reported . "While 69,326 people moved abroad in 2016, this number reached to 113,326 in 2017, increasing by 63 percent," said the report prepared by Fethi Açıkel, the deputy head of the CHP.
Two-fifth of those emigrated from Turkey are between the ages of 20 and 34, according to the report. The share of women in the total number of people emigrating from Turkey has reached to 42 percent in 2017 from 37 percent in 2016.  "Over 1,000 of the 24,000 that left Turkey in 2016 to work abroad were engineers. Almost 100 architects are also among them," the report said.
The increase in emigration from Turkey is highest among doctors and academics, the report said.  Açıkel said that the ruling Justice and Development Party's (AKP) policies had been forcing Turkish people to move abroad.  Read the full article

---
14 November 2018:
New incentives to attract scientists to Turkey, reverse brain drain
Turkey is aiming to attract qualified researchers from other countries with a new scholarship program, Minister of Science, Industry and Technology Mustafa Varank said at the Turkish Grand National Assembly (TBMM)'s Planning and Budget Committee on Monday.
"We are aiming to support qualified researchers and scholars in foreign countries – particularly the Turkish ones who came to the fore with high-level scientific and technological studies – to come to Turkey and carry out their studies at the country's leading academic and industrial institutions and organizations, as well as the public institutions," Varank said about the ministry's new project called "International Leader Researchers Program."
Within this program, the total scholarship starts at 500,000 Turkish lira ($91,380) for young researchers and TL 1 million ($182,765) for more experienced researchers. Researchers will receive a TL 20,000 or 24,000 scholarship per month depending on their experience level. Read the full article

---
27 September 2018:

Turkey's educated secular youth are leaving for Europe
Turkey's Industry and Technology Minister Mustafa Varank admitted that Turkey is facing a serious brain drain when he met with Erdogan's cabinet on September 13. Whether Varank was publicly ready to admit that Turkey is facing a major crisis as its educated youth flee for better prospects in the EU remains to be seen, but the government's own official data confirms that young, secular and highly educated Turks are permanently emigrating to Europe.
In 2016, all graduates from Turkey's leading English-language high schools applied to foreign universities according to a report from Turkish daily, Hurriyet. Turkey has, in fact, became the main source of "millionaire migrants" in 2016, losing 6,000 wealthy Turks in one year, a major jump compared to the 1,000 that left the country only a year before. Read the full article

---
21 September 2018:
'Gezi generation' fleeing Turkey
According to migration data released Sept. 6 by the Turkish Statistical Institute, the number of Turks emigrating due to "economic, political, social and cultural" reasons increased 42.5% to reach 253,640 in 2017. More than 42% of those emigrants were aged 25-34, and 57% were from big cities such as Istanbul, Ankara, Antalya, Bursa and Izmir. In other words, roughly half of the those leaving Turkey are young urban people.
The staggering 42.5% increase in emigration last year stems from the political watersheds in 2016 and 2017. The failed coup attempt on July 15, 2016, and the ensuing state of emergency resulted in severe restrictions on rights and freedoms. Then came the April 16, 2017, constitutional referendum, in which an authoritarian presidential regime was narrowly approved. Erdogan's victory in the June 24 elections, which completed the transition to the new regime, and the ensuing economic downturn are expected to further accelerate the emigration wave. Read the full article

---
28 December 2017
Turkey brain drain: Crackdown pushes intellectuals out
The 61-year-old professor packed his life into a dozen boxes, bade farewell to his students at Istanbul's Bilgi University and moved to a new teaching position in Brussels, where he believes he's no longer at risk. He is just one of a growing brain drain of those opposed to Turkey's direction.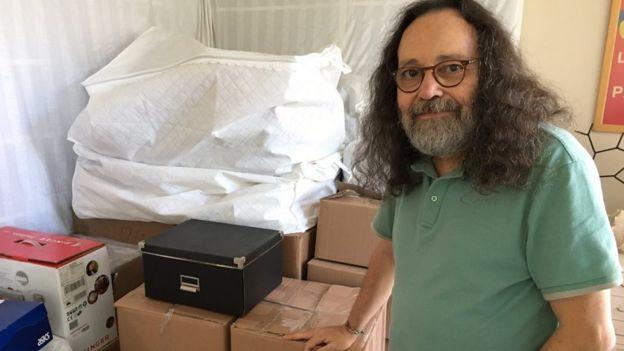 "We're not even feeling safe during lectures anymore", he said, clearing the shelves in his Istanbul apartment. "We have to watch what we're saying. Some students record you and you see it on pro-government media - that you're insulting the president. You write something and you start getting threats and insults."
He stacked another box with his prized academic books, deciding which of his 2,000 he would take. "I used to have a very healthy relationship with my religious students," he recalled. "But now they feel they're the elite and we're the pariah. Years ago, they were trying to get power. Now they have it, they're questioning our right to share it." Read the full article