+
The new Turkey
Abduction, kidnapping, extradition of persons

Last update:27-Feb-2021
Abducted Persons in Ankara
It is learned that Workers' Party of Turkey (TIP) provincial executive Ali Ayduğan, Students Collective members Uğurcan Baynal and S. B. were abducted by persons reported to be police officers stopping them for general information check in 3 different points in Ankara on February 18, 2021.
It is learned that the lawyers calling Security Directorate for allegation of abduction were responded as "their names are not in detention or hospital lists".
Ali Ayduğan who was subjected to physical violence is released in Gölbaşı district, Uğurcan Baynal who was threatened is released in Pursaklar district and S. B. who was also threatened is released in Sincan district on the same day.
Ali Ayduğan stated the following at the press declaration held at Human Rights Association (IHD) Ankara office: "They took me away from my friends, saying that they would ask some questions. Then they dragged me into the car. They kept me in the travelling car and threatened and committed physical violence for two hours. At one point we got out of Ankara city borders. They slowed down the car in a street in Gölbaşı, and saying 'get off' and threw me out of the moving car. They said 'Tell your friends that we will take them too. You will not walk around the streets or we will kill you' to threaten us.

17 Feb. 2021:

IHD, Saturday Mothers call for effective investigation into disappearance of former bureaucrat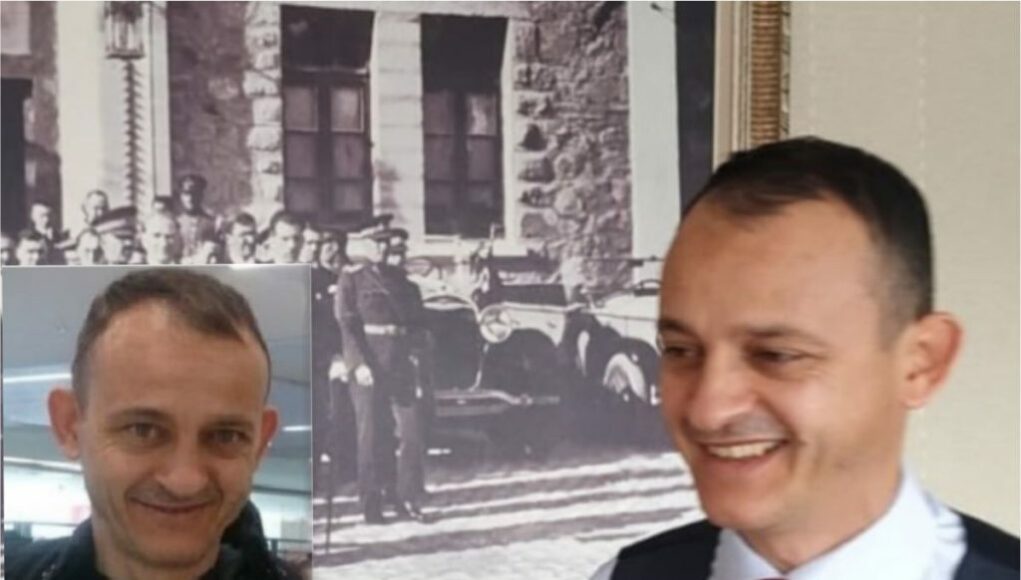 The Human Rights Association (İHD) asked Turkish authorities to urgently find Hüseyin Galip Küçüközyiğit, a former bureaucrat who has been missing since December 29, at a press conference they held today together with his daughter Nursena Küçüközyiğit and some members of the group known as the Saturday Mothers, the Stockholm Center for Freedom reported.

According to the Mezopotamya news agency, Gülseren Yoleri, head of the İHD's İstanbul branch, called on the government and the judicial authorities to investigate the case of Küçüközyiğit. "They should urgently find where Hüseyin Galip Küçüközyiğit is by conducting an effective investigation and inform his family," she said.

Nursena said it has been 51 days since her father went missing and that despite contacting all the relevant authorities they had not received any feedback. "The CCTV footage that I was able to obtain was not examined," she said. "A couple of months ago Gökhan Güneş had been the victim of an enforced disappearance. When he was released, he talked about how he was tortured. I don't want my father to suffer the same." Read the full article


1 February 2021:
INVESTIGATE SUSPECTED ENFORCED DISAPPEARANCE
Hüseyin Galip Küçüközyiğit, a former legal advisor at the Prime Ministry who was dismissed following the 2016 coup attempt, has been missing since 29 December 2020. His family suspect him to have been abducted and subjected to enforced disappearance and all their efforts to locate him since have been in vain. The authorities have denied that he is in official custody. Turkish authorities must promptly investigate to determine the whereabouts of Hüseyin Galip Küçüközyiğit and urgently inform his family. Read more...............


Abducted Person in Istanbul

It is learned that a person named Gökhan Güneş was abducted by 5 people forcing him into a car in front of his workplace in Başakşehir district of Istanbul on January 20, 2021. It is reported that the application of his family and lawyers to Istanbul Provincial Security of Directorate was responded as "Gökhan Güneş is not here". It is claimed in the news reports that the persons abducted Gökhan Güneş was undercover police officer.

Gökhan Güneş's sister states the following in her declaration to press: "A tracking device was placed in our car earlier. A surveillance camera was placed in the power pole in front of our house. My brother was tried to be abducted previously. (…) [On that day] he was on the bus talking on the phone with his fiancé. After this 3 minutes' conversation, we could not receive any news from him. (…) After he was abducted we went to police stations but we were not given any information. Then we demanded the city surveillance cameras should be examined. They said 'The officer in charge is not here not. S/he will be at work by 8 p.m.'. Then we went there again at 8 p.m. and this time they said that the officer will be there at 8 a.m. next morning. But at 8 a.m. next morning we were not paid attention again. (…) We found on our own the video recording of the minutes he was abducted. We learned that an investigation was initiated against the person from whom we got the recordings."


6 January 2021:
Allegation of Forced Disappearance in Ankara
It is learned from the news coverage of January 6, 2021 that, no news was received from Galip Küçüközyiğit, former reporter of the Prime Ministry living in Ankara who was dismissed from his job by a state of emergency decree, since December 29, 2020. It is also stated in the news reports that, official applications of Nursena Küçüközyiğit, his daughter, to Kocaeli Public Prosecutor's Office and to Missing Persons Department of the Directorate of Security were not accepted.


20 October 2020:
Allegation of Forced Disappearance in Istanbul
It is learned that no news was received from Bahtiyar Fırat since October 14, 2020, who went to Istanbul Airport to depart for Iran on that day.

Esra Fırat, spouse of Bahtiyar Fırat, stated the following: "My husband went to Istanbul Airport to take the flight to Tahran at 01.15 with flight number TK 0878. After he went through passport check and while he was waiting for the flight, police officers have come near him. The police have told him, 'You are under custody, we will take you to the intelligence service'. They made him wait at the airport for 3 hours. During that waiting, the plane has already left the airport, and the police have told him 'it was a misunderstanding, you can go now' and released him. My husband called me as soon as he gets a taxi to get back to home. He said, 'I got on a taxi now. There are four cars surrounding the taxi. They are following me. I am circled by four cars, two of them are on both sides, one is before and the other is behind us. They did this to make me miss the flight. The intelligence service interrogated me. If you cannot hear from me, go to the prosecutor' (…) I know that they have my husband. Because we went to the prosecutor's office and the prosecutor told the lawyers that National Intelligence Service may have him, and that they would release him and we should be patient."

It is learned from the news coverage that an investigation is to be initiated by the prosecutor's office.

29 August 2020:



21 August 2020:

Person Abducted in Ankara…
It is learned from the news coverage of August 21, 2020 that, Burcu Durak, member of Socialist Party of the Oppressed (ESP) and Ankara provincial spokesperson of Socialist Women's Assembly (SKM) is abducted by people claim themselves to be police officers, on August 19, 2020 in Ankara.
Burcu Durak made a press declaration at Human Rights Association (IHD) headquarters in Ankara and stated the following: "Several female undercover police officers came to me while I was leaving my workplace. I told them I did not want to talk to them. They said 'It does not matter what you think'. Male undercover officers came around and forced me to get in a car. The police officers said 'We will help you to be appointed as a public officer if you do what we say'. I asked, 'you are public officers too, how could you help?'; and they responded 'we are the state'.


They forced me to be a police informant. They threatened me with my family. And they said they would arrest me if I participate in protests. They also asked me why I participated in the protest about Istanbul Convention. They kept me in the car on the move for about 40 minutes. Then they left me on a wayside after travelling in some desolated areas that I do not know."
10 July 2020:

Turkish police capture 4 suspects in 3 countries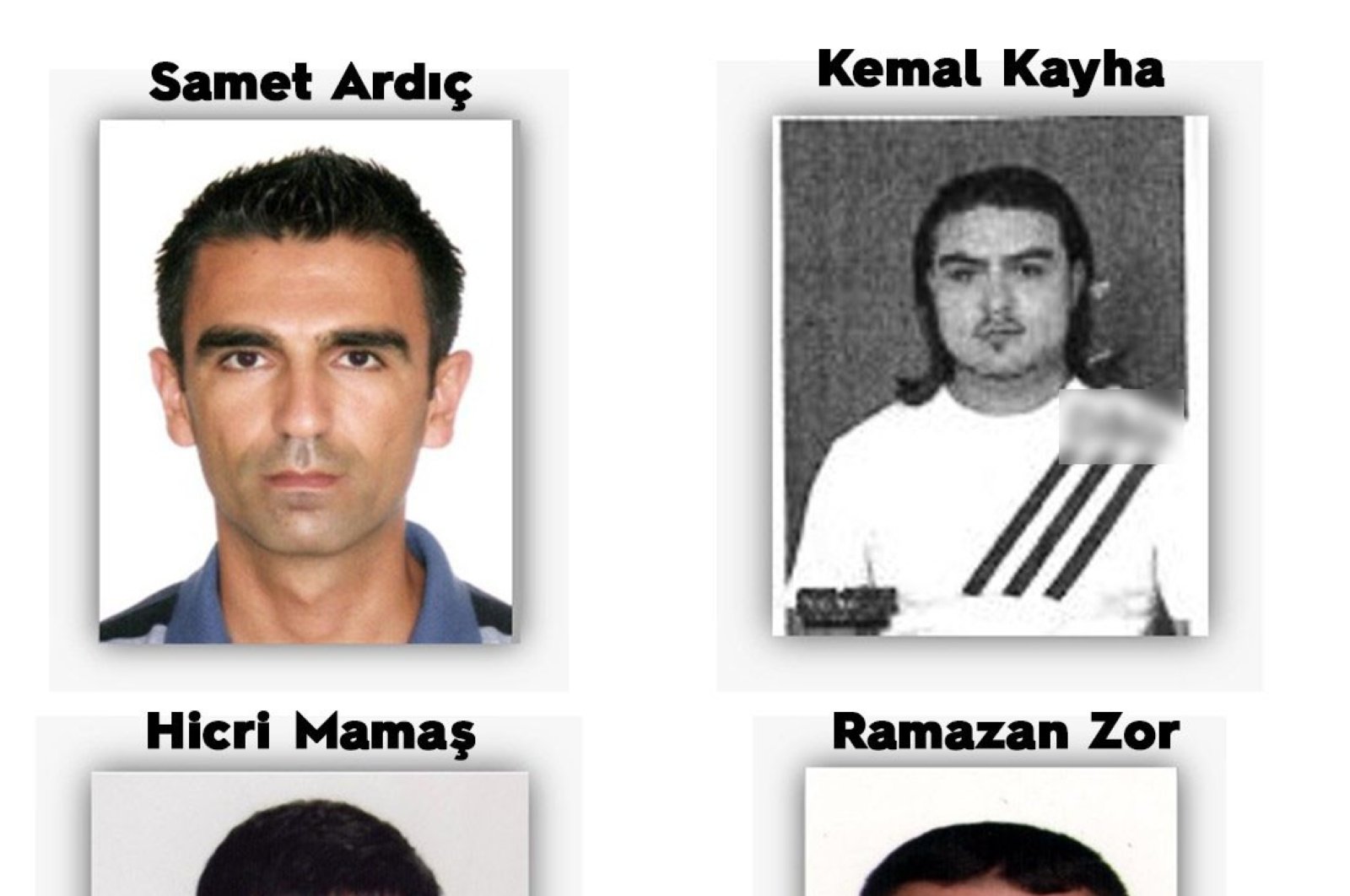 The Turkish Interpol police launched simultaneous operations in Belarus, Kyrgyzstan and Netherlands and captured four suspects, the Turkish National Police announced on Friday. The suspects were brought to Turkey on Thursday, a police statement said.
All suspects, wanted for different crimes, had outstanding red notices for Interpol. In Belarus, Hicri Mamaş, a PKK terrorist who goes by alias Bedran Cudi, was captured. Mamaş, who fled to the
country with a fake ID, was posing as an activist for a Turkish political party linked to the terrorist group. Mamaş, who had an active role in the terrorist group's camps in Northern Iraq, was charged with delivering guns to sympathizers of the terrorist group before their attacks on security forces in southeastern Turkey in 2015.
Kemal Kahya and Ramazan Zor were captured in the Netherlands. Kahya was wanted for smuggling drugs to Turkey. Zor, who was captured with 17 kilograms of drugs in the eastern Turkish province of Elazığ earlier, had fled to Netherlands.
Samet Ardıç, another wanted suspect, was captured in Kyrgyzstan. Ardıç was wanted for sexual abuse of an underage girl in 2010 in the southwestern Turkish town of Bodrum.
---
6 November 2019:

Another missing Gülenist mysteriously reappears at a police station in Antalya
Gökhan Türkmen, who disappeared in February and was believed to have been abducted by Turkish intelligence, was "captured" on Tuesday in the southern Turkish province of Antalya, according to his wife. Türkmen's reappearance was announced by his wife, Zehra Türkmen, who on Tuesday tweeted that "[her] husband was captured and was being taken to the Ankara Security Directorate," according to a phone call she received from the Antalya police.
There were no details as to how and where exactly the man was captured.
Türkmen was one of six men who were abducted in February. He was abducted in Antalya. All men had been purged from state jobs due to their alleged links to the Gülen movement, which is accused by the Turkish government of masterminding a failed coup in July 2016. The movement denies any involvement in the coup.
Four of the abducted men were found in police custody in July, while one was found in police custody in October. More than 20 people were reportedly been abducted by Turkey's intelligence agency in a massive post-coup crackdown targeting Gülen movement followers in the aftermath of the coup attempt.
---
18 September 2019:

Turkish teacher says unidentified men tried to abduct him in Ankara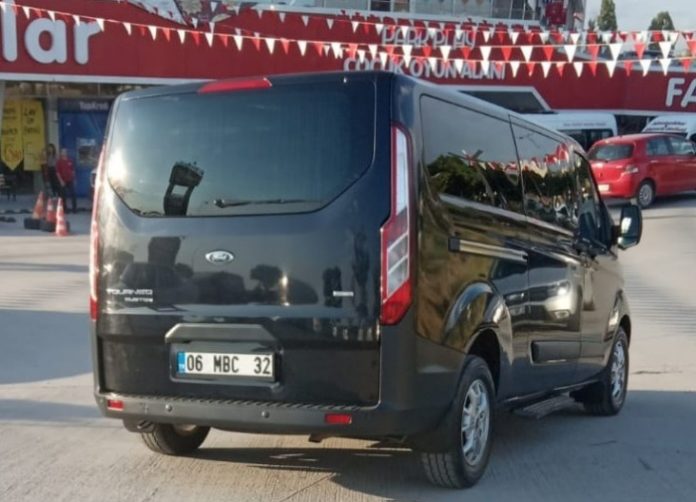 A Turkish teacher said three unidentified men tried to abduct him in Ankara as he was about to get into his car but that they fled after he started shouting and managed to attract a small crowd, Gazete Fersude reported on Thursday.
Hayrullah Narin is a public school teacher who is also a member of Eğitim-Sen, an education sector union critical of the Turkish government. Narin said one of the men had threatened him, saying, "We know the school where you work."
The unidentified men's vehicle that they had tried to put Narin into was photographed by a Twitter user, who said the same kind of vehicle, a black Ford Transporter minivan, was used in previous abduction cases. The license plate of the vehicle, 06 MBC 32, can be seen in the photo.
Ömer Faruk Gergerlioğlu, a human rights activist and Peoples' Democratic Party (HDP) deputy, has tweeted that he would follow the case to the end. At least 24 people who were suspects in investigations into the faith-based Gülen movement have reportedly been abducted by Turkish intelligence officers since a failed coup in 2016.

------------------------------------------------
10 August 2019:

Court arrests 4 men allegedly abducted by Turkish intelligence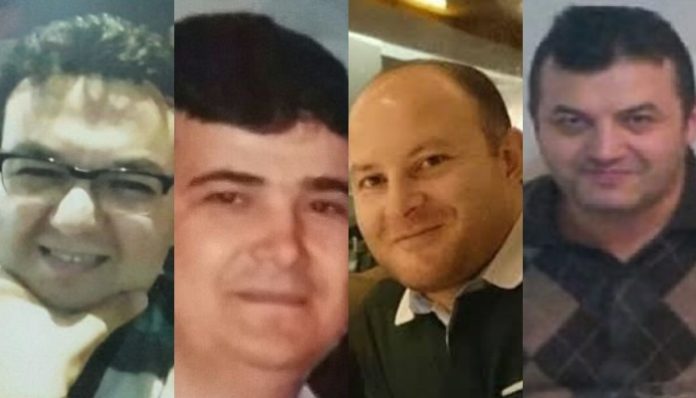 Four out of six men who were allegedly abducted by the Turkish intelligence agency in February and were missing for months were arrested by a court on Friday evening over Gülen links, according to Deutsche Welle Turkish service. Yasin Ugan, Özgür Kaya, Erkan Irmak and Salim Zeybek have been in police custody since July 28.
Gökhan Türkmen and Mustafa Yılmaz, who were also abducted in February, are still missing.
Ömer Faruk Gergerlioğlu, a Turkish deputy and human rights activist, called the court ruling a "scandal," reporting that the detainees did not even know the names of their attorneys, who according to officials they hired. Lawyers from human rights organizations were removed from the corridors near the courtroom by the police, the DW report stated.
Turkey accuses the Gülen movement of orchestrating a 2016 coup attempt, although it strongly denies any involvement. Since 2016 at least 24 Gülen-linked individuals have gone missing. Two of the abducted Gülen followers told Correctiv, a non-profit investigative newsroom in Europe, they had been subjected to torture and ill treatment by intelligence officers at a secret site in Ankara.
--------------------------------
31 July 2019:


3 June 2019:

July 2018:
ERDOGANS LONG ARMS ABROAD AND RECOMMENDATIONS TO GOVERNMENTS

Is Turkey Turning Into a Mafia State?
Introduction:

Even though actions of the Turkish government against dissidents including the Gulen Movement are not appreciated by many countries around the world, there are some states who are in cooperation with Turkey neglecting human rights and fundamental freedoms.

This study will first talk about abductions and deportations around the world that are considered as violating international human rights law and customary international law. Then in the second section,
violent reactions perpetrated in foreign states by pro-government people will be mentioned. Third section will be giving details about recent threats targeting the supporters of the Movement. Lastly, to cope with such risks and threats, the Advocates of Silenced Turkey recommends to foreign governments to take all the necessary steps for ensuring protection to these people. Read the full report